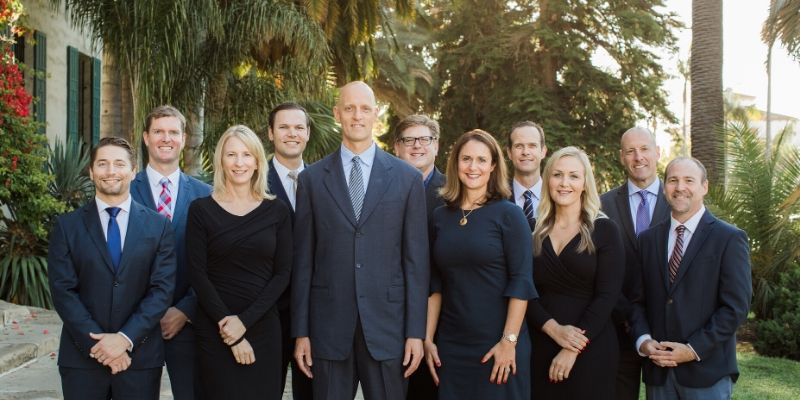 Mission Wealth is pleased to announce the addition of three new partners to the firm: Kieran Osborne, Brian Sottak, and Michelle Winkles.
"Mission Wealth continues to build its national reach, with offices and advisors across the country to serve our expanding client base," said Seth Streeter, CEO and Founder. "Elevating our top talent within the firm, widening our management capacity and ownership team are critical components to achieving our long-term vision. We are excited to announce the promotion of Michelle Winkles, Kieran Osborne and Brian Sottak as our newest partners effective January, 1st, 2020. We are confident their unique talents and ongoing dedication will continue to push our company to new heights."
As the Chief Investment Officer at Mission Wealth, Kieran Osborne leads the investment team, where he oversees portfolio management, daily trading, portfolio construction and implementation, investment analysis and recommendations, and due diligence functions. Kieran also leads Mission Wealth's Investment Committee. He has been with the firm for seven years.
Kieran holds the Chartered Financial Analyst® (CFA) designation and earned a Master of Business in Finance from the University of Otago, New Zealand. He also serves as the vice president of the Santa Barbara Humane Society. In 2016, he was named by the Pacific Coast Business Times as a "Top 40 Under 40" up and coming business executives in the central California region. Learn more about Kieran in this spotlight article.
"I feel immensely fulfilled with the knowledge that we put clients' interests ahead of any other – day in, day out. Such an approach remains unique within the investment industry, despite being the morally right thing to do; I'm proud to partner with a company that is leading the charge." said Osborne.
Brian Sottak is an Advisor at Mission Wealth and leads the southern California and Arizona regional teams. Over the last three years at Mission Wealth, Brian has done an exceptional job advising clients on custom investment strategies, deep financial planning, risk management, and tax solutions. Brian has 14 years of global multi-asset investment management experience for institutional & private clients across portfolio management, client advising, trading, research, and risk management. He is also a member of Mission Wealth's Investment Committee.
Along with his CFP®, CFA®, and CAIA®, Brian earned a Bachelor of Science in Business Administration with a concentration in Financial Management from Cal Poly San Luis Obispo. This year, he was also named by the Pacific Coast Business Times as a "Top 40 Under 40" up and coming business professional in the central California region. Learn more about Brian in this spotlight article.
"The entire Mission Wealth team works together selflessly with one objective: helping clients achieve their life goals. I could not be more excited for the opportunity to help drive future growth within this amazing organization." said Sottak.
Michelle Winkles has been with the firm for three years and is an energetic, innovative and results-focused marketing professional with more than fifteen years of distinguished marketing and business communications experience. As the Chief Marketing Officer at Mission Wealth, she is responsible for recommending, executing and overseeing all of the firm's marketing, communications and public relations activities.
Michelle graduated from UCSB in 2005 with her Bachelor's Degree in Communications. Passionate about advancing her marketing skills, she achieved a Marketing Professional Certification from UCSB Extension in 2012. In December 2017, she achieved a Master of Business Administration degree with an emphasis in Entrepreneurship, Strategic Management & Social Business from Antioch University, Santa Barbara, with a Certificate of Excellence, at top of her class.
In 2018, Michelle was recognized by Pacific Coast Business Times as one of the top "40 Under 40" business executives in the Central Coast, and is currently an active contributing member of the Women's Fund of Santa Barbara. Learn more about Michelle in this Spotlight article.
"I feel so honored to partner with a forward-thinking team that gives women a clear path for growth, the opportunity to lead, and ability to achieve their dreams." said Winkles.
The Mission Wealth Owners Group now consists of eleven Partners.
00354988 12/19
---
---
---
---