---
Custodian Relationships
We work with Charles Schwab and Fidelity to ensure our clients have a choice in custodian.
---
---
Mission Wealth is a member of both the SAN® and WAS® networks - both are custodial referral programs where Charles Schwab and Fidelity Financial Consultants have the ability to refer their clients to independent RIAs.

These referrals to firms (like Mission Wealth) typically occur when a Schwab or Fidelity client has reached complexity in their financial situation or is in need of a specific customization. Each custodian has a rigorous vetting program for firms to be added to their platform and Mission Wealth is proud to have been approved by both. We have been partnered with Charles Schwab since 2003 and Fidelity since 2010.
One objective of the custodial referral networks is to offer an independent advice solution with no conflict of interest. This can be an ideal solution as the client is able to maintain their assets with the trusted custodian, but is also able to access fiduciary advice along with customization and personalized service from the RIA.
Schwab Advisor Network® (SAN®)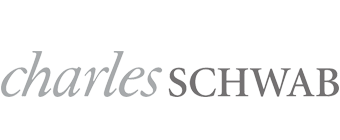 If you are a Schwab client with complex wealth management needs or the desire for customized investment management, the SAN network provides you with the ability to work with an experienced, local independent investment advisor. As a proud member of this network, Mission Wealth offers specialized advice and personalized attention, with expertise across a broad range of specialties. Our experienced advisors provide expert guidance in investment management, financial planning, insurance, tax strategies, and estate planning. The Schwab Advisor Network includes approximately 200 pre-screened independent advisory firms nationwide. All advisors are pre-screened on criteria such as investment management experience, amount of assets managed, and professional education. Advisors have an average of 20 years of experience and many hold a professional designation such as CERTIFIED FINANCIAL PLANNER™or Chartered Financial Analyst®.
Fidelity Wealth Advisor Solutions® (WAS®)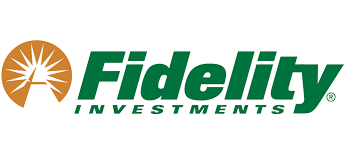 Your Fidelity advisor may suggest that you consider their network of independent, Registered Investment Advisor firms (RIAs). Each member in the WAS program has been carefully selected and evaluated considering a number of factors, including (but not limited to):
Professional standards – Advisors have been approved to participate based on their position as registered investment advisors in good standing with the US Securities and Exchange Commission and/or any applicable state securities regulatory authorities (or they are exempt from such registration).


Pricing structure – Advisors charge fee-based, asset-based, or flat rate investment advisory service fees (which may include hourly fees).


Assets under management – Advisors are required to maintain a minimum of $350,000,000 in total regulatory assets under management throughout their participation in the program.
Mission Wealth is a proud to be among approximately 100 firms nationwide who participate in the Fidelity Wealth Advisor Solutions Program. We can offer you specialized advice and personalized attention. Our experienced advisors provide expert guidance in investment management, financial planning, insurance, tax strategies, and estate planning.