About Mission Wealth
Our mission is to provide caring advice that empowers people to realize true wealth.
About Mission Wealth
Our mission is to provide caring advice that empowers people to realize true wealth.
Mission Wealth's Purpose and Core Values
Our values are the foundation of what we do and who we are. Since our founding, we have been relentlessly dedicated to building an extraordinary firm based on the following four values:
Caring
We care for one another by treating each other with professionalism and kindness.
We care for our clients by serving others the way we would want to be served.
We care for our communities through active volunteering and charitable giving.
---
Growth-minded 
We value and encourage creative thinking and practices to stay competitive in our industry and meet evolving client needs.
We promote curiosity, continuous learning, and career advancement for our thriving team.
We actively seek opportunities for growth and improvement for clients, as this allows us to be innovative, cutting-edge, and a firm of permanence.
---
Adaptable
We are nimble and able to meet the changing needs of our clients as they navigate their own life transitions.
We leverage technology paired with empathy and wisdom to create significant value.
We seek team members with diverse backgrounds who bring unique perspectives so that we may enhance both the team and the client experience.
---
Committed
We are committed to cultivating a supportive, fun, family-friendly culture.
We go the extra mile to deliver exceptional service and results for our clients.
We are committed to evolving and expanding our mindset to ensure we stay relevant over time.
---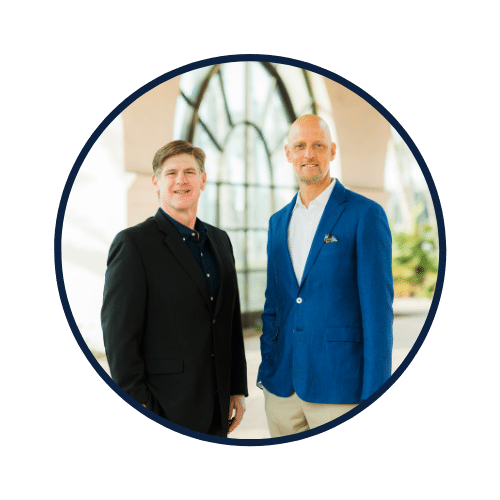 Mission Wealth's Vision
Our vision is to be the leading wealth management firm in the nation, guiding people to achieve their full potential. We have an unwavering commitment to remain culture-first, client-centric, and innovative.
Mission Wealth was founded in 2000 by
Brad Stark
and
Seth Streeter
. Their founding vision was to empower families to pursue their financial dreams and to serve client's best interests. At the end of the day, we want our clients to know that both they and their families will be well cared for. Once they have this financial peace of mind, they can then focus on more balance, joy, and impact in their life. We offer a high degree of personalized service for every client. When a client joins Mission Wealth, we always have their best interests at heart. Because we are employee-owned, we offer objective advice and are beholden to no one but the customer. All advice that we provide, is caring, thoughtful and focuses on your goals and what you really want out of life.
Frequently Asked Questions
Find answers to common questions on our FAQ page.
Contact us today to learn more about Mission Wealth.
---
Mission Wealth provides caring advice that empowers people to realize true wealth.