About The Private Client Solution
Our methodical investment strategy and thorough wealth management expertise assist you in deciding where you would like to be and the most effective route to get there.
Coordination of Your Financial Goals in One Place
Our wealth management road map integrates every aspect of your financial picture, delivering all of our wealth management, investment management, asset protection, tax, charitable giving, and estate and trust planning advice in one place. Mission Wealth works directly with you and your other professional advisor network to develop effective strategies to meet your needs, including everything from tax and financial planning, to estate and succession planning — personally focusing on your situation and paying attention to your day-to-day financial matters.
Wealth Management
We offer a comprehensive perspective that extends beyond investments, providing a roadmap to align your financial goals with your life aspirations. Through a collaborative approach, we work closely with you to create a holistic process that incorporates all facets of your financial life. By tailoring a customized plan, we ensure that every aspect is integrated seamlessly, allowing you to pursue your financial objectives while fulfilling your life's dreams. Our firm's expansive selection of resources allows us to provide the following financial services to our Private Clients:
Financial Planning

Budget Analysis and Spending Review

Goals Assessment and Prioritization

Wealth Planning Organizer

Real Estate Advice and Support

Access to Lower Negotiated Borrowing Rates

Social Security Maximization

Medicare Enrollment Assistance

Retirement Home Analysis and Community Living Options

College Savings Plans and Analysis
Estate & Trust Management
We help you create and implement a plan so that your hard work will help the people in your life, protect your legacy, and preserve as much as you can. Whether your goal is to leave your estate to heirs or charity, to minimize taxes or to maximize lifetime giving, we are here to provide clarity and direction. We have the knowledge to guide you through all phases of your estate plan to ensure that your wealth is directed as you intend, including:
Estate Plan Reviews, Including Balance Sheet Review and Net Worth Forecasting

Estate Tax Reduction Strategies

Generational Planning

Family Legacy Planning

Communicating with Beneficiaries

Trustee and Fiduciary Support

Independent Trustee Services

Post-Death Administration
Trust Splitting & Funding
Appraisals
Tax Optimization & Compliance
Trust Distributions
Bill Pay
Investment Management
We develop customized, globally diversified, tax-efficient portfolios tailored to your financial plan and built to stand the test of time. We partner with you to find the right balance between risk and return, while monitoring your portfolio and keeping you up to date with ongoing refinements. Our investment services for Private Clients include:
Custom Portfolio Management

Non-Discretionary Relationship

Stock Concentration Strategies

Stock Option Planning

Alternative Investments

Portfolio Income Strategies

Tax-Smart Implementation and Trading

Ongoing Monitoring, Rebalancing, Tax-loss Harvesting, and Performance Reporting

Individual Securities

Socially Responsible Investing, including ESG Screening

Cash Management Solutions

Portfolio Sensitivity Related to Current Events

Secure Client Portal

401(k) guidance

Access to Institutional Borrowing
Charitable Giving & Philanthropic Planning
We determine the most efficient way for clients to fulfill their charitable giving goals. This may include distributions from retirement plans, using donor advised funds for the transfer of appreciated stock, or more sophisticated solutions through charitable gift annuities or charitable remainder trusts.
Access to Director of Philanthropic Strategy
Philanthropic Planning Services

Donor-Advised Funds
Charitable Trusts and Tools
Family Philanthropic Strategies
Planned Giving Discussions

Nonprofit Sourcing & Due Diligence
Nonprofit Board of Directors Guidance
Tax-Efficient Charitable Planning & Distributions
Asset Protection
A well-crafted asset protection strategy can help you protect your assets and minimize potential losses. Through our thorough review process, we will determine if you have adequate coverage to protect your family in the event that something unexpected happens. We will discuss the risks with you and introduce you to an insurance professional who may be able to provide solutions. We will also review any existing policies you have in place and determine how they fit into your current financial picture, including:
Personal Insurance Review for Umbrella, Life, Disability, and Long-Term Care Insurance

Property and Casualty Insurance Review

Cyber Security Insurance Review
Tax Management
We realize that taxes may be one of your largest ongoing expenses. We will bring tax reduction strategies to you and coordinate with your CPA on implementation. We also manage your investment portfolio in a tax-efficient manner. Our tax services for Private Clients include:
Annual Tax Management Review

Income Tax Planning

Integration and Coordination with CPA on Tax Savings Strategies

Direct Access to our CPAs on Staff

Proactive Communication Regarding Tax Impact of Recommended Financial Strategies
Easily Understood Tax Return Document Review
Access to our Director of Tax Strategy to Answer Outstanding Tax Questions
Tax Projections Preparation
Cross-Border Tax Planning
Integrate all aspects of your financial picture.
Get in touch to discuss creating a Private Client wealth plan today.
10 Benefits of The Private Client Solution
We pride ourselves on developing a customized strategy that is tailored to your specific objectives. Our team of experienced professionals bring a wealth of knowledge and experience to the table, allowing us to create a plan that is tailored to your needs and offers you the best chance for success. In addition, our open-architecture platform gives you access to a wide variety of investments from some of the world's leading financial institutions, giving you the freedom to pursue your goals while maintaining control over your investments.
 Make more informed decisions with education and guidance.
 Receive advice from a trusted service team and dedicated financial planner.
 Amplify your financial security and feel confident that your family will be cared for.
 Enjoy more balance, impact, inspiration and fulfillment through our Inspired Living service.
 Gain access to a wide range of investment options, services, and expertise.
 Utilize tailored strategies and personalized financial advice.

 Receive comprehensive review and analysis of your specific financial situation.

 Enjoy the convenience of a 24/7 online account access and up-to-date financial reporting.
 Develop and track measurable goals to ensure progress towards your desired outcomes.
 Receive timely alerts if changes are needed to stay on track.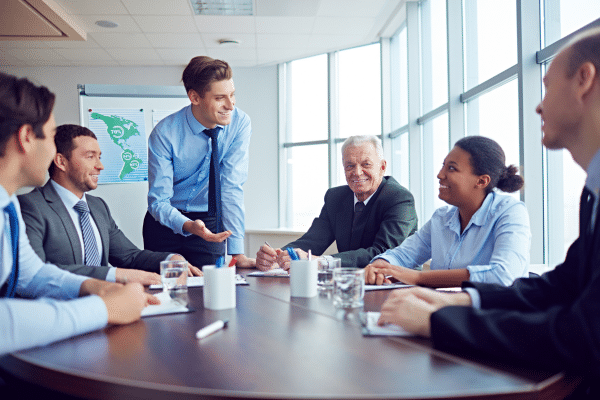 Who is the Private Client Solution best for?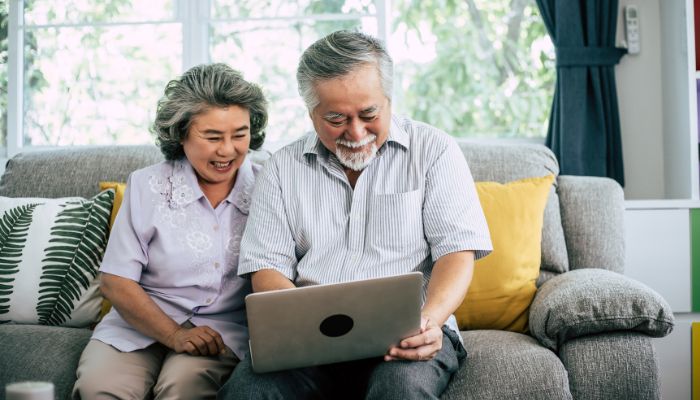 People who have a minimum of $5 million dollars in assets that they are looking to manage and who desire tailored service and more customizable options to fulfill their lifestyle ambitions.


Clients who have accumulated meaningful assets over the years and need help managing their increasingly complex finances.


Individuals facing complicated, life-changing challenges, including retirement, inheritance, divorce, sale of a business, receipt of stock options, estate planning, loss of a spouse, or a health concern.
Are you interested in learning more?
Schedule a complimentary meeting with one of our advisors to start building a comprehensive financial plan that truly supports your life goals.
---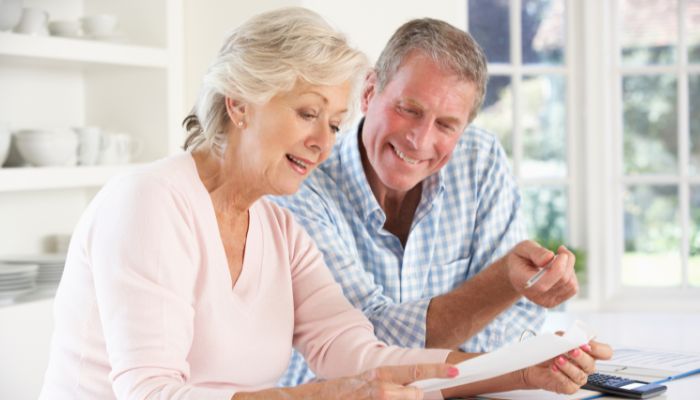 ---
Is Private Client the best solution for you?
---
Contact us today to talk to a trusted advisor. Let's determine where you want to go and the best way to get there.
Explore Our Other Financial Solutions