Estate Planning and Trust Management Services
At Mission Wealth, we help you create and implement a plan so that your hard work will help the people in your life, protect your legacy, and preserve as much as you can. Whether your goal is to leave your estate to heirs or charity, to minimize taxes or to maximize lifetime giving, we are here to provide clarity and direction. We have the knowledge to guide you through all phases of your estate plan to ensure that your wealth is directed as you intend.
Click on a service to learn more:
Estate Planning Review
Connect your wealth to your wishes.
---
We will review your current estate plan and help you understand how it is currently laid out and help you identify if any updates may be in order. We review this every other year to ensure that the designated parties are still appropriate and able to serve and to determine if further updates to your plans are warranted. Then, we will partner with you as well as your estate planning attorney to make sure there is a cohesive plan set in place.
Estate Tax Reduction Strategies: When we are building a financial plan, we are advising on asset location with tax implications in mind. It is useful to be working with an advisor and with your estate attorney cohesively to make sure there is a uniform approach.


Timely Estate Reviews: While typically you would only meet with your estate attorney every few years, we review it at frequent intervals ensuring the relevance and alignment to wishes.


Professional Observations and Considerations: We provide general considerations for the Trustee, including the items to cross-check.
Effective legacy planning honors the personal and practical matters that concern the entire family besides ensuring their family security. It allows you to educate your heirs on your shared family values around your wealth and endows them for their future success. This helps to minimize the frequently seen loss of family wealth in the next generations of a family after the first generation's passing.
Even though the importance of legacy planning is understood, it is often a task that is postponed or never realized. The process to implement legacy planning is about coming to terms with goals and interests about how your estate should be utilized for maximum benefit, not just for your immediate heirs, but to make a difference in the lives of others.
---
Family Legacy Planning
Build on your legacy for future generations.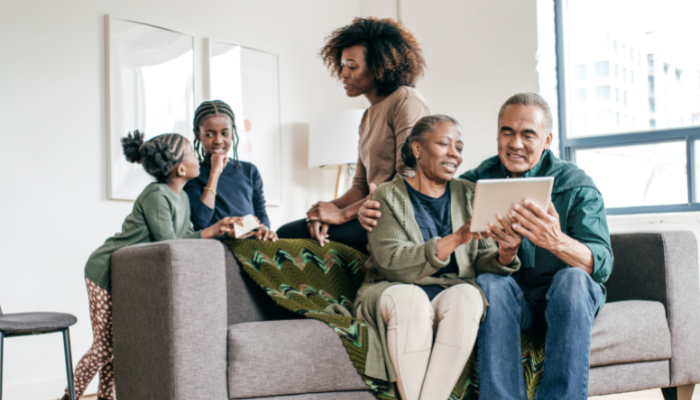 Trustee and Fiduciary Support
Serving as trustee is a big job. We can help.
---
Being a trustee carries with it a lot of responsibilities and work, whether you are trustee for your own trust or for someone else. You have a fiduciary responsibility to manage and implement the financial affairs of the trust for the current and future beneficiaries.
As a trustee, you have several important duties owed to the current and future beneficiaries of the trust's assets. At Mission Wealth, we can serve as your independent wealth advisor, helping to manage the trust's assets in a prudent, thoughtful, and beneficial manner. We can work directly with you as the trustee or a corporate trustee you may elect to give you peace of mind that your trust is being served in the manner that you would want.
The process of choosing a trustee can also carry significant weight. Many people select a corporate trustee to minimize the stress for their trust's beneficiaries. At Mission Wealth, we can help you find the right corporate trustee that will provide neutral, independent trust administration, free from conflicts of interest.
Charitable Planning and Philanthropy
A solid charitable giving strategy is a win-win.
---
Charitable giving can range from the simple (writing a check) to the very complex (creating a family foundation). Through our intentional planning process, we help you prioritize and maximize your charitable gifts so you can feel good about the impact you are making.
We can also help you create a charitable giving strategy. We'll explore the causes that are most near and dear to you, identify potential charitable organizations that represent those causes, and then proceed with the best way to personally and financially support them. This may include gifting during your lifetime as well as through your estate.
Family Financial Education
Get your family informed and on the same page.
---
We are experts in planning and investments so you don't have to be. We will help educate you, at your pace, so you can feel confident and informed as you make decisions. At your request, we will also spend time educating your other family members.
It's never too soon to teach your adult children and grandchildren good money management skills and habits!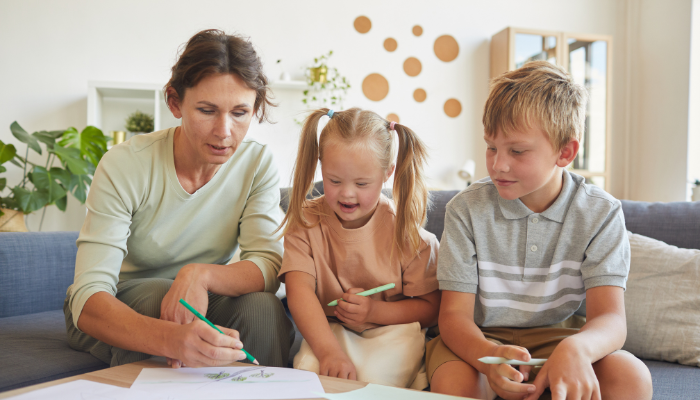 Special Needs Planning
Planning for your most vulnerable family member.
---
We are experienced in special needs planning and are equipped to help ensure financial security and protection for your loved one. We will coordinate with your dedicated advisors and trusted care team to ensure there is a reliable, long-term solution for your loved one.
Just like everything else in life care planning, needs will change over time. Specifically tailored special needs plans can allow for your child to continue to receive the assistance for which they qualify while also receiving the benefit of everything for which you've worked. The right plan will also allow for all remaining benefits to continue to go to the rest of your family in the future.
We're ready and able to assist your family with planning for your child or family member with disabilities, now and in the future. Feel confident in your long-term solution for your greater peace of mind.
Are you ready to start your legacy and wealth planning?
---
Estate planning with wealth can be complicated, but it doesn't have to be. Contact us today to talk to a trusted advisor.