Health and Long-Term Care Planning
Enjoy more financial security and peace of mind that your family will continue to be cared for when you are no longer able to.
---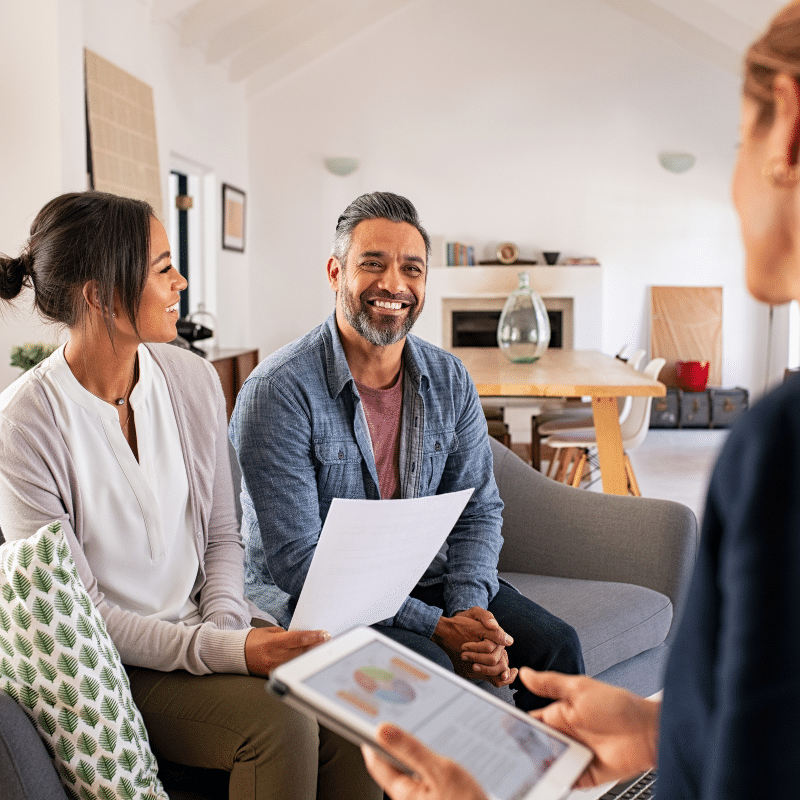 Common Health Events and Long-Term Care Concerns
We are experienced in unique health planning needs and are equipped to help ensure financial security and protection for you and your family. Our Client Advisors will also coordinate with your external team of care managers or professional advisors to ensure there is a reliable, long-term care solution for your greater peace of mind.
For the first time in history, large numbers of American families are coping with the care and support of an aging parent. During the last century, increases in the standard of living and advances in medical technology have led to a drastic rise in the number of senior adults:
• The older population (65+) numbered 44.7 million in 2013 and it is estimated that there will be 98 million older persons by 2060.
• The number of Americans 65+ are expected to grow to 21.7 percent of the population by 2040.
• One in every seven, or 14.1 percent of the population is an older American.
• The older population will burgeon between the years 2010 and 2030 when the "baby boom" generation reached age 6.
An increasing number of families will find that aging parents are their top concern. Most families worry about their parents' finances and living arrangements. Sometimes a retirement pension and Social Security benefits do not cover all their living costs. In addition, they may not be able to keep track of their investments and expenses. At the same time, there may be questions about their ability to care for themselves and live independently.
For others, the primary issues are physical and mental health. As we age we become susceptible to more diseases and are often plagued by serious health problems. Common age-related physical health issues include hearing loss, weakening vision, arthritis, hypertension, heart disease, and osteoporosis. There are also critical mental disorders that commonly afflict the elderly. We often hear of Alzheimer's, senile dementia, and depression. Each of these requires a specific set of treatments and preventative measures. Many times these become the responsibility of the family.
If you happen to be one of these families, there are many resources out there to help. Check out the support networks in your community and online. The Eldercare Locator, a public service of the Administration on Aging, U.S. Department of Health and Human Services, is a nationwide service that connects older Americans and their caregivers with information on senior services. Their website is http://eldercare.gov/Eldercare.NET/Public/Index.aspx.
We can help turn your concerns and anxieties into support and love as you work to provide your parent with valuable care. We will offer peace of mind and guidance by helping you plan for your parents' finances and living arrangements. We can also answer questions about their ability to care for themselves and live independently.
Our loved ones are the most important part of our lives. So when one of them is ill, it can be a particularly difficult and stressful situation. The medical community constantly publishes reports on the various health concerns gripping the nation. Issues such as diabetes, heart disease, various forms of cancer, smoking related disorders, and obesity are commonly in the news. Your spouse or your child may be one of the millions affected by a major medical concern.
If your family member has already been diagnosed with a health issue, the responsibility for their care may fall on you. You will want to provide the best for them, give them relief from their problems, and help them lead a healthy life. At the same time it is important to take care of yourself so that you can provide the best care possible. This includes financial stability and emotional well being.
According to research published by the Kaiser Family Foundation in 2019, the average cost of employer-sponsored health insurance for annual premiums was $7,188 for single coverage and $20,576 for family coverage. The report also found that the average annual deductible amount for single coverage was $1,655 for covered workers (ehealthinsurance, 2021). The cost of health care also jumps drastically when a problem occurs or serious diagnosis is made. At the same time, families must deal with the additional stress of a sick family member and the new issues they face. Disability income insurance and life insurance can help protect your family if and when you're no longer able to, but consider that many employer-based plans don't transfer if you lose or leave your job.
To successfully navigate such concerns when they appear in your family, experts agree that education, preparation, and prevention are the best strategies.
At Mission Wealth we can help you navigate such concerns when they appear in your family. Experts agree that education, preparation, and prevention are the best strategies.
Caregiving becomes an important part of marriage as both people age, especially if one spouse has ongoing medical concerns. Individual health care needs should factor into decisions about not only Medicare and Medicaid, but also about a couple's overall retirement plan.
As a nation, Americans tend to be a rather healthy group. According to a study by the National Center for Health Statistics, 61 percent of American adults surveyed say they are in very good or excellent health. Despite these cheery statistics, most of us encounter some sort of health problem or major concern at some point in our lives.
35 percent of U.S. adults say that at one time or another they have gone online specifically to try to figure out what medical condition they or someone else might have. When respondents were asked about the accuracy of their initial diagnosis, they reported:
• 41% of online diagnosers say a medical professional confirmed their diagnosis. 
• An additional 2% say a medical professional partially confirmed it.
Concerns over personal health can be especially taxing on both your mental well-being and on your wallet. Americans spend billions of dollars on healthcare every year and some people do not have any insurance to help defray the costs. For others, some expenses are covered by health insurance provided through the government or private organizations. However, this coverage can be limited by policy rules, procedures, and regulations. Over the past decade the healthcare system has received massive attention from politicians, media outlets, and government agencies. All realize the importance of providing quality care and securing funds to cover the costs.
While the major players try to repair the system, you, the average citizen, must take proactive steps to ensure your own health. A great way to start is to plan in advance for major health issues that may arise. Put savings away for emergency needs and find a reliable health insurance policy. If you already have a concern, educate yourself and begin to take calculate the costs of diagnosis and treatment. Any steps you take in advance will help alleviate stress and allow you to focus on getting better.
Millions of people provide care for elderly, ill, or handicapped family members across America. For some, this care can be difficult to balance with other responsibilities, such as work and family. Others find that they do not have the skills or necessary training to provide the required care. These families look to professional caregivers for help.
Some choose to take their loved ones to hospitals or facilities that specialize in the care needed while others hire private personnel to provide care at home. In-home caregiving continues to be one of the fastest growing sectors of the healthcare industry as our population ages and in-home care offers an inexpensive and comforting alternative to hospital stays.
But what exactly do professional caregivers do? Professional caregivers can perform a variety of tasks. Some dispense medication and treatments on a regular basis. Others provide personal hygiene assistance. Still others can be hired to help around the house with cooking, grocery shopping, and other daily tasks. No matter which services your family member needs, it is important understand the financial commitment required for such care.
You can talk to geriatricians, agencies that deal with aging care concerns, or anyone you know who has hired help before. It is also helpful to research the cost of services in your area and what will be covered by your health insurance. If you are looking to hire a professional that can work alongside your family and loved one throughout the full aging journey, research or schedule an interview with an Aging Life Care Specialist, or Geriatric Care Manager. These professionals are highly trained to be a "one-stop" shop as it relates to any health, aging, or special needs concerns.
Your Mission Wealth Client Advisor can help coordinate the experts in aging and your financial resources.
According to the National Alliance for Caregiving, the number of Americans whose lives are affected by the illness or disability of a family member is on the rise. Recent studies estimate that there are almost 40 million family caregivers in the US. Caregiver services were valued at $470 billion per year in 2013, up from $450 billion in 2009, and unpaid family caregivers will likely continue to be the largest source of long-term care services in the U.S. Many believe that this responsibility is largely taken on by women, but contrary to popular belief, almost 40 percent are men. These statistics show that dealing with family health and disability issues is not a rare phenomenon but is quite common in our society today.
But how exactly does such caregiving affect the average American? For many, career changes are often a huge part of this transition. Over 60 percent say that they have seen effects on their jobs ranging from showing up late to work or giving up a job completely. Financially, family caregivers who leave the labor force and are 50 + years old estimate their income-related losses to be $303,880 on average. The dollar amount includes lost income and benefits over the caregiver's lifetime. Families are also devoting a number of hours each week to caregiving. This responsibility is oftentimes a long-term commitment, with the average person providing 4 years of care for a family member.
Experts say that even though a large percentage of Americans deal with these issues on a daily basis, few know where to find information and help if needed. Two-thirds of caregivers, according to surveys, feel inadequately prepared for caregiving because of a lack of information, planning, and education. Be sure that you don't find yourself as part of this group by beginning your financial, legal, and emotional preparation now with the resources and steps outlined here.
We are experienced in special needs planning and are equipped to help ensure financial security and protection for your loved one. We will coordinate with your team of advisors to ensure there is a reliable, long-term solution for your greater peace of mind.
Though death is a common part of life, it still remains one of the most difficult life transitions for families to work through. Every year around 2.5 million Americans die. For some, death is a surprise and is caused by accidents, heart attacks, or unforeseen illnesses. Other may have the knowledge that a family member has only a short time to live. This is true for the millions of patients with cancer, AIDS, Alzheimer's disease, and other slowly progressing illnesses. For families who are expecting the death of a loved one, there are many steps can be taken to ensure that his/her last months are comfortable and fulfilling.
Ninety percent of Americans say that when faced with a terminal illness they would prefer to spend the end of their lives at home with friends and family. This choice, however, affects more than the individual with the illness. Family members will be expected to provide care, treatments, relief, and emotional support during this period. Preparations will also need to be made to put legal documents in order, finalize funeral arrangements, and assess the family's financial situation.
It is important for families facing the death of a loved one to realize that they aren't alone. There are a number of professional organizations that provide medical care and counseling. One such organization, Hospice, serves half a million families a year. There are also doctors, family counselors, attorneys, and financial advisors who can provide thoughtful advice and compassionate guidance along the way.
The funeral, burial, announcements, wills, executor, and probate court. There is so much to think about and so many issues to address after the death of a family member. There are also emotional difficulties to face as you deal with grief, mourning, loss, and loneliness. Most people feel overwhelmed by a death in the family, and it is easy to understand why.
In most cases, along with all of the emotions involved in a death, there are financial issues to resolve. The cost of a funeral today is over $8,000 and with burial the estimate doubles. It is also important to settle the estate, find the location of all accounts and documents, as well as collect insurance benefits. Then there are the legal obligations such as probate court and executing the will.
It is a difficult road to travel, however, no family is alone. Millions of Americans move through this transition every year as they deal with the death of a loved one. Death can be expected or unexpected. It can stem from cancer, heart disease, violence, diabetes, or illness. Death affects both the young and the old. For each of these scenarios, there are a number of resources available online, in print, and across the country.
Death is one of the most difficult life transitions to face. Not only will it be hard on you but it will also be a hard and sad time for your family. However, you do not have to approach this period blindly. There are a number of proactive things you can do to prepare yourself and your family and eliminate much of the anxiety.
An end of life plan is an essential part of making the best of this transition. What exactly does an end of life plan include? As part of your plan, you might want to draw up healthcare directives detailing the medical attention you wish to receive in a life-threatening emergency. It may also include directions for your last wishes and final days. There are sites designed to help you plan your funeral, leave messages for loved ones, store photos, share stories/memories, indicate where important documents are located, write your own obituary, leave a memorial site where your loved ones will celebrate your life, etc.
Many people leave this stage of planning until faced with a serious illness or fatal disorder. However, death can come at anytime due to accidents, unforeseen illness, and unpredictable situations. Do not leave your family unprepared and your life in the hands of a stranger. Take steps today and begin preparing for the future.
Many clients create plans and then put them on a shelf. However, as your financial status and family dynamics change, not to mention estate and income tax laws, it's important to review your plan periodically to ensure it still fits your needs.
Whether your goal is to leave your estate to heirs or charity, to minimize taxes or to maximize lifetime giving, we are here to provide clarity and direction. We have the knowledge to guide you through all phases of your estate plan to ensure that your wealth is directed as you intend.
Contact us today to learn more about Mission Wealth.
---
Mission Wealth provides caring advice that empowers people to realize true wealth.