Financial Planning and Investment Management for Women
Our experienced financial advisors work closely with women who are looking for a trusted relationship to feel more confident and enjoy more security in their financial future.
---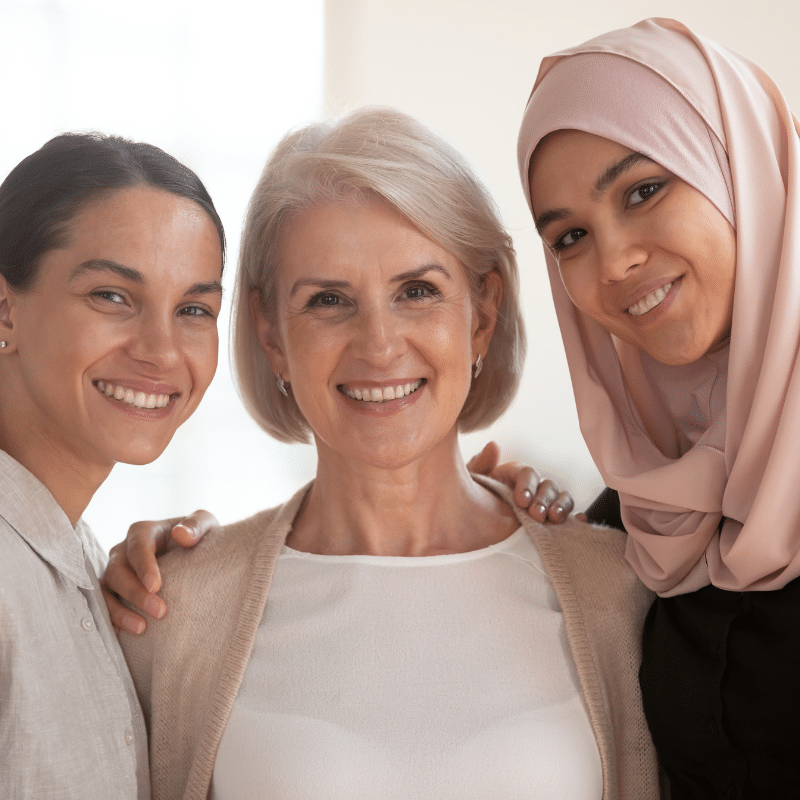 Are you looking for guidance and support to help you make the best decisions with your money?
The best financial advisors for women should understand the unique challenges and demands that women experience. Our experienced female financial advisors can be your support-system. Whether you're a single woman, retiree, widow, business owner, professional, or are approaching a life change, gain the support of a financial planner that understands your needs and can help build your financial future.
Additionally, our experienced advisors will provide guidance on investments, retirement planning, budgeting, and other financial complexities as they arise. We will also help you identify risks and develop strategies to mitigate them. We will work with you to develop an effective plan that will help you meet your long-term objectives. With our comprehensive approach, you can trust that your financial future is in good hands.
Our financial advisors will help you to develop a personalized financial plan, which will include a comprehensive strategy to help you meet your long-term goals. We will review your current financial situation and develop a plan that will help you achieve your financial objectives.
Many female clients seek our help when faced with various life events.
Planning for your future is key to making sure you are financially secure. This includes saving for unexpected events and expenses. In addition to considering how certain life events could impact your finances, you might also want to consider how others' finances will be affected should something happen to you.
---
What are your financial goals?
Most of us hope that the financial decisions we make today will help us cover our wants and needs through as we age. For women, understanding how your money can best work for you is even more critical, which means that we may need to be more intentional about our financial planning as the following financial conditions arise.
---
Assisting a Family Member Financially
Business Planning
Buying or Selling Real Estate
Charitable Planning & Philanthropy
College Planning
Divorce or Separation
Empty Nest
Estate Planning for Women
Expecting or Adopting a Child
Health Concerns
Inherited Wealth or Investment Gain
Job Loss
Loss of a Loved One
Marriage
Saving for Retirement
Single Parenthood
Special Needs Planning
Tax Management
Common Financial Questions Women Ask Us
We believe that women can benefit greatly from working with a fiduciary financial advisor who can help them understand their options and implement plans designed to provide women and their families with financially secure lives. Here are a few questions we can help you answer.
How do I minimize the probability of running out of money?

What is the maximum amount of financial support I can provide to my loved ones?

What is the most cost-effective option for me to acquire a new vehicle or make a significant expenditure?

Is it necessary to obtain insurance in order to safeguard my kids?

What is the required amount of money necessary to set aside for my retirement?

As new questions and situations arise, who can I rely on for advice?

I desire to remain self-sufficient, yet who will look out for me if I become weak and unable to care for myself?

Am I taking the right amount of risk in my investments to meet my goals?

Who can make sure my attorney and accountant are collaborating on my behalf?

What is the best way for me to educate my kids about finances?

What goals should I make to achieve financial stability in the future?

I prefer to work with a woman financial advisor, is that possible?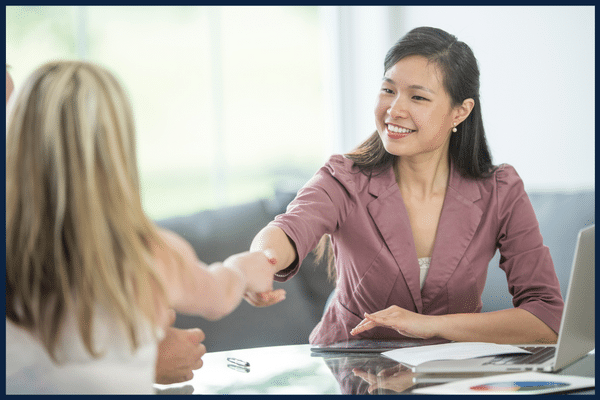 We Help Women Create a Plan
We understand that these questions can be overwhelming. Our team of experienced advisors are here to provide you with the personalized guidance and resources you need to make the best financial decisions for your future.
With our help, you can feel confident that you're taking the right steps to meet your financial goals. We will work with you to create a customized plan that takes into account your current and future needs and will also help you make informed decisions about your investments and estate planning. You can count on us to provide you with the expertise and support you need to achieve financial security.
It's hard to believe that it's been five months since my husband passed away. During this time, I have experienced some breaks in concentration, which I attribute to the "widow fog." As my husband's Alzheimer's disease advanced, Rory has been a constant support to help me cope with the changes that have occurred and those yet to come.

I am writing to express my gratitude for Mission Wealth's unwavering assistance to my husband and me over the last decade. Without your support, I could not have managed it all. Thank you once again.
Testimonials appearing on this website have been received by actual current clients of Mission Wealth Management LP. All testimonials reflect the experiences of those that have used our services in some way or another. However, they are individual results and results may vary. We do not claim that they are typical results that our clients will or should expect to achieve. The testimonials are not necessarily representative of all of those who will use our services. No compensation has been paid to any client in exchange for the testimonials appearing on this website.
00516017
04/23
How Women Can Benefit From Mission Wealth Services
Prepare for the unexpected and protect yourself from financial disruptions.
Understand and build your personal financial security.
Identify opportunities to increase your income.
Develop a relationship with a certified financial professional who knows you well that you can trust.
Get the most return from your investment portfolio at a comfortable risk level.
Reduce your financial stress.
Make sure that as you age, you have a plan to get the care and assistance you deserve.
Proactive coordination with your other professional advisors, including accountants, attorneys, and bankers – all in one place.
Acknowledge your financial limitations and decide how much you can share with others.
Get a dynamic plan that is renewed annually to keep you on track to meet your financial goals.
Women in Wealth Management
At Mission Wealth, we are happy to pair you with a female financial advisor who can help you plan your financial goals. We understand that women have different needs than men when it comes to financial planning, and we want to provide the best advice and resources to empower you to make the most informed decisions. Our experienced female advisors stay up to date on the latest financial trends and will work with you to create a comprehensive financial plan that fits your lifestyle and goals. With Women on a Mission, you will have the support and guidance you need to make smart decisions about your finances.
Learn about women on a mission
Other People We Serve
We are proud of our reputation of helping families nationwide achieve their financial dreams.