Investment Solutions for
Independent Women
Gain control, clarity and confidence.
---
Do you need a financial advisor who can help advocate for and empower you?
The best financial advisor for women should understand the unique challenges and demands that women experience. Our experienced female financial advisors can be your support-system. Whether you're a single woman, retiree, widow, business owner professional, or are approaching a life change, gain the support of a financial planner that understands your needs and can help build your financial future.
We specialize in supporting women that are looking to reduce financial stress and gain investment planning support and investing strategies. We focus on addressing women's specific needs during many life events: retirement planning, financial security and long-term planning for aging, navigating divorce, college finances, financial planning for female business owners and entrepreneurs - whatever your circumstance, we're here as your financial fiduciary.
Many women seek our help when faced with various life events.
Our clients are looking for a trusted relationship in order to enjoy more financial security and feel confident when experiencing the following kinds of life events:
Assistance to a Family Member
Business Planning
Buying or Selling a Home
Charitable Planning & Philanthropy
College Planning
Divorce or Separation
Empty Nest
Expecting or Adopting a Child
Health Concerns
Inherited Wealth or Investment Gain
Loss of a Loved One
Marriage
Retirement
Single Parenthood
Special Needs Planning
Can you relate to these common concerns women face?
How do I minimize the probability of running out of money?

I have assets, but how will I pay my bills?

I love my home, but does it make sense for me to stay here?

How much can I afford to help my children and family?

What is the best way for me to buy a new car or make a large purchase?

Do I need insurance to protect my children?

I want to stay independent, but who will take care of me if I become frail?

Who can make sure my attorney and accountant are collaborating on my behalf?

As new questions and situations arise, who can I rely on for advice?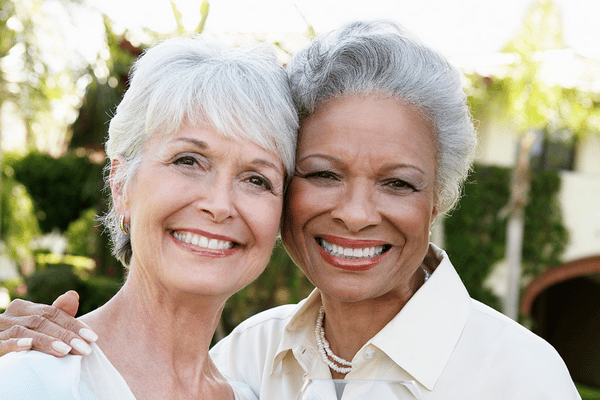 We Can Help
We specialize in helping you make informed decisions to support your financial security.
ASK US
Benefits of Having Us as a Trusted Advisor
Reduced financial stress
Understanding and ensuring your personal financial security
Identifying opportunities to increase your income
Getting the most return from your investment portfolio at a comfortable risk level
A relationship with someone who knows you well and who you can trust
Making sure that as you age you have the care and assistance you deserve
Coordination with your other professional advisors, including accountants, attorneys, and bankers
Understanding what you can afford to spend and give to others
A dynamic plan that is renewed annually to keep you on track to meet your financial goals
Looking for a female advisor?
At Mission Wealth, we have both male and female advisors, but for those who prefer to work with women that specialize in helping other women, we have a solution for you. Each one of our advisors is passionate to share their expertise so that all women gain control, clarity and confidence in their financial decisions.
Learn about women on a mission