AHC Advisors is now a part of Mission Wealth!
We are pleased to welcome AHC Advisors to the Mission Wealth family.

Click Here to Access Your Personal Financial Website
A Growing Team With More Resources
If you need to reach us, please use the updated contact information below.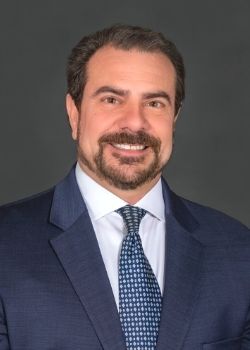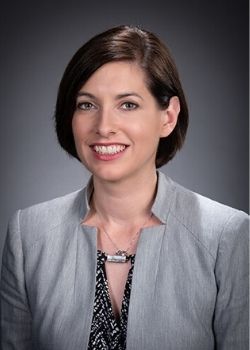 Mission Wealth Acquired Registered Investment Advisory Firm AHC Advisors
Santa Barbara, CA – November 13, 2020 – Mission Wealth LP announced today that it has acquired AHC Advisors, a Chicago-area, SEC registered investment advisory firm overseeing approximately $500 million in client assets. The addition of AHC's dedicated team of advisors bolsters Mission's existing presence in Chicago and will enable the company to better serve the needs of its existing and future clientele in the Midwest.
"We are thrilled to merge the entire team at AHC into Mission Wealth. From our very first conversation with AHC, we knew their passion for comprehensive wealth management, investment counsel, technology adoption, and the client experience was exemplary. As we have grown to know each other better over the years, it has reinforced my respect for what AHC has built and confirmed our strong cultural match, our shared passion for client service and our collective belief in the importance of giving back to our local communities."
The AHC team offers a holistic approach to managing clients' finances, and their process employs personalized financial planning as well as investment consulting services tailored to meet the unique needs of each client and their families. In 1995, Craig Larsen, CFP®, ChFC, founded AHC Advisors, Inc., with a focus on being a trusted fiduciary to pension funds, individuals, and business owners. Professionally, Craig is a past President of the Financial Planning Association (FPA) of Illinois. Craig is also a CFP® professional and a Chartered Financial Consultant.
"Ever since I founded the company in 1995, we have continually sought to improve AHC and the overall client experience.  We have always put our clients and team first, seeking to build long-term, trustworthy relationships. We are excited to join Mission Wealth, as they have the very same values. By joining Mission Wealth we will have access to even more resources to further elevate the service our clients receive. Mission is a rapidly growing, top-tier firm, and we are looking forward to helping Mission continue their expansion."
Also joining Mission Wealth is Jorie Pitt, CFP®, CeFT®, an AHC owner and a Senior Wealth Advisor. Jorie works with clients to build comprehensive financial plans and to manage their investment portfolios. A Certified Financial TransitionistÔ, Jorie is particularly skilled at working with clients who are going through a significant financial or life transition such as a business sale, inheritance, health event, or loss of a spouse. Along with Craig and Jorie, Christy Wempe will also join Mission Wealth as a Client Service Representative. Christy joined AHC in 2015 and brings to Mission a strong background in operations, technology, and office administration. Christy has been instrumental in linking the technology platforms of AHC to Mission Wealth and will lead the firm's operations presence in Chicago.
"Our lens for mergers and acquisitions has and always will be focused on the talented advisors and support personnel that join our firm. "Over the years, we have gained invaluable experience in the merger process and, as we embark upon our largest acquisition yet, I expect a smooth and transformative process for us all. As a 100% employee-owned firm, we feel we have a natural advantage in mergers and acquisitions to be more flexible in the process. Our motivation is beyond just a financial one as we seek to remain an innovator in our industry and to attract advisors that truly want to be part of something exceptional."
AHC Advisors was represented by M&A advisor David Selig of Advice Dynamics Partners. Legal counsel was provided by Jessica Karner of Keegin Harrison.
"As we got to know the team at AHC, we realized Craig had built something truly special," said Selig. "This merger with best-in-class RIA, Mission Wealth, will significantly enhance what Craig's team has created. Mission brings the scale required to compete and thrive in an ever-changing RIA landscape. We wish Craig and the team all the best as they enter the next chapter."
This is Advice Dynamics Partners' seventh deal of 2020.
We will continue to serve you from the following locations.
Click on a location below for more information.