---
Jorie Pitt
CFP®, CeFT®

Partner and Client Advisor
---
Jorie Pitt
CFP®, CeFT®

Partner and Client Advisor
"Success is not final; failure is not fatal: It is the courage to continue that counts." - Winston S. Churchill
Jorie works with clients to build comprehensive financial plans and manage their investment portfolios. Each financial plan is personalized to the client and is designed to help them meet their unique financial goals. Jorie enjoys her work as a Wealth Advisor because of the deep relationships she is able to form with her clients. 
---
Jorie enjoys listening and engaging in discussions with her clients about their life, their goals and their dreams. Her favorite part of the job is receiving a phone call letting her know that a client has achieved an important goal.
Department:
Advisory Team, Partnership Group
As a Certified Financial Transitionist, Jorie is particularly skilled at working with clients who are going through a significant financial transition. One of her specialties is working with clients who have received an inheritance and need assistance creating a plan to handle their new wealth. Jorie is also skilled at working with individuals who have recently lost a spouse or life partner. She guides them through the difficult and often lengthy process of re-imagining their day-to-day life and their financial goals
---
Jorie graduated in 2003 from of the University of Illinois which she attended as a Chick Evans Scholarship recipient.
Jorie is married to her husband Stephen and they currently reside in Darien, IL along with their Pitbull named Bosco. They rescued Bosco in 2015 and have both since become involved in the animal rescue mission. During their free time they volunteer at the West Suburban Humane Society. Jorie loves to travel but still has a lot of the world left to see! She also enjoys reading, musical theater, country music and White Sox baseball.
Jorie is a member of the Financial Planning Association (FPA). She has previously served as the President of the Financial Planning Association of Illinois.
---
---
As a member of the Women on a Mission group, she is part of an array of female team members that offer the advice and guidance women need in this new age. Our goal is to support a future full of strong, independent women, based on education, positivity, and empowerment.
In this interview from February 2021, Jorie discusses her role as a financial advisor in the Chicago area, her CeFT® designation, some of her memorable childhood experiences, and also learned some financial advice.
---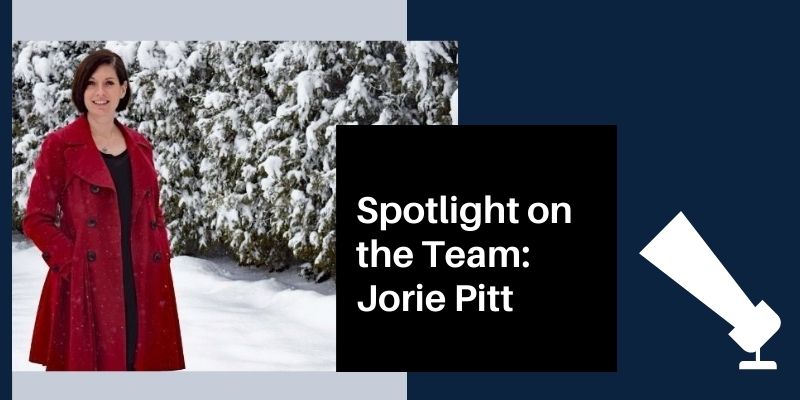 ---