Investment Management
Invest and grow your wealth.
01.
Investments Should Align with Your Financial Plan
01.
Investment decisions should not be made in isolation, but rather as part of an overall plan that fully integrates all aspects of your financial life.
02.
Successful Investing Results from a Long-Term Disciplined Approach
02.
Successful investing is best achieved over the long term by implementing a clearly defined investment strategy and focusing on maximizing risk-adjusted returns, not beating the benchmarks.
03.
Fear and Greed Degrade Portfolio Returns
03.
Succumbing to fear and greed and making emotional short-term decisions, such as chasing market performance or trying to time the markets, consistently leads to significantly worse performance than the broader markets.
04.
A Multi-Strategy Approach Mitigates Market Risk
04.
Using a multi-strategy approach— passive, active and alternative—and applying that approach to changing market conditions historically proves to be optimal in navigating through bear and bull markets.
05.
Portfolio Design Is the Greatest Influencer of Returns
05.
Proper investment diversification and asset allocation account for over 90% of the returns that an investor will earn, while at the same time a broadly diversified portfolio can reduce overall market risk.
06.
Tax-Efficient Investing Leads to Greater Long-Term Returns
06.
Maximizing after-tax returns by incorporating tax-loss harvesting and asset location strategies significantly improves the long-term performance of your portfolio.
07.
Custom Portfolios Deliver Long-Term Benefits
07.
Custom portfolios align your investments with your risk tolerance and values and allow you to utilize existing low tax base holdings to achieve your long-term financial goals.
08.
Rebalancing Takes Advantage of Opportunities
08.
Disciplined, systematic re-balancing of your portfolio maintains your risk and return profile and takes advantage of "buy low, sell high" opportunities.
09.
Costs Make a Difference
09.
Choosing low-cost investments and practicing efficient trading execution can reduce overall costs in your portfolio and produce higher net-of-fees returns.
At Mission Wealth, we develop customized, globally diversified, tax-efficient portfolios tailored to your financial plan and built to stand the test of time.
Our Investment Services
We build custom portfolios for our clients based on a deep understanding of their goals and objectives as derived by our financial planning process. Asset allocation and global diversification are employed in an attempt to maximize risk-adjusted returns. We are long-term investors who monitor underlying investments daily, rebalance portfolios quarterly and proactively replace managers when warranted. We make periodic tactical changes to adjust to changing market conditions. We believe that it is not about achieving the highest return in any given year, rather it's about increasing the probability of a consistent return year after year.
At Mission Wealth we will work to find a financial advisor that can support your investment plan. Find a financial advisor near me.
Income Strategies
If you are seeking additional income from your portfolio, we can create custom income strategies to maximize the after-tax income generated by your portfolio. We utilize buy-write strategies as well as ETFs that favor companies with higher dividend yields.
This income tilt can be very beneficial, especially in the current low (and rising) interest rate environment we are experiencing. Additional income can be generated via the use of REITs, direct credit, direct real estate, along with other alternative investments and fixed to float bonds.
Ongoing Monitoring, Rebalancing, Tax-loss Harvesting & Performance Reporting
We build custom portfolios for our clients based on a deep understanding of their goals and objectives as derived by our financial planning process. Asset allocation and global diversification are employed in an attempt to maximize risk-adjusted returns. We are long-term investors who monitor underlying investments daily, rebalance portfolios quarterly, and proactively replace managers when warranted. We make periodic tactical changes to adjust to changing market conditions. Our dedicated investment department will continue to monitor the investments, rebalance on a quarterly basis, tax-loss harvest when appropriate, and provide quarterly performance reporting to our clients.
Global Diversification

-

Capital is placed into investment vehicles that are located in various parts of the world to minimize risk and maximize potential returns.
Tax Overlay

-

Monitoring of capital gains and losses across separate investment accounts to help manage tax obligations.
Institutional Pricing

-

We use a highly consultative approach and give our clients access to top-tier managers at institutional prices. We charge a transparent annual fee for our services to ensure our interests are aligned.
Screening

-

Restrict your investments to what you define as socially responsible.
Monitoring

-

We actively monitor the quality of your asset management accounts, with the aim of ensuring performance and quality in order to provide the most financial benefit for clients.
Tactical Changes

-

We shift the percentage of assets held in various categories to take advantage of market pricing anomalies or strong market sectors.
Rebalancing

-

Disciplined, systematic rebalancing of your portfolio to maintain your risk and return profile to take advantage of "buy low, sell high" opportunities.
Cash Management
We can build a cash management solution for our clients consisting of individual Certificates of Deposit, Variable Rate Demand Notes, Money Market Funds and Treasury Bills. We often provide this service free of charge as part of a larger relationship with our clients.
In today's low interest rate environment, every last basis point counts as does the safety, security, liquidity, and peace of mind that these very high credit quality investments provide.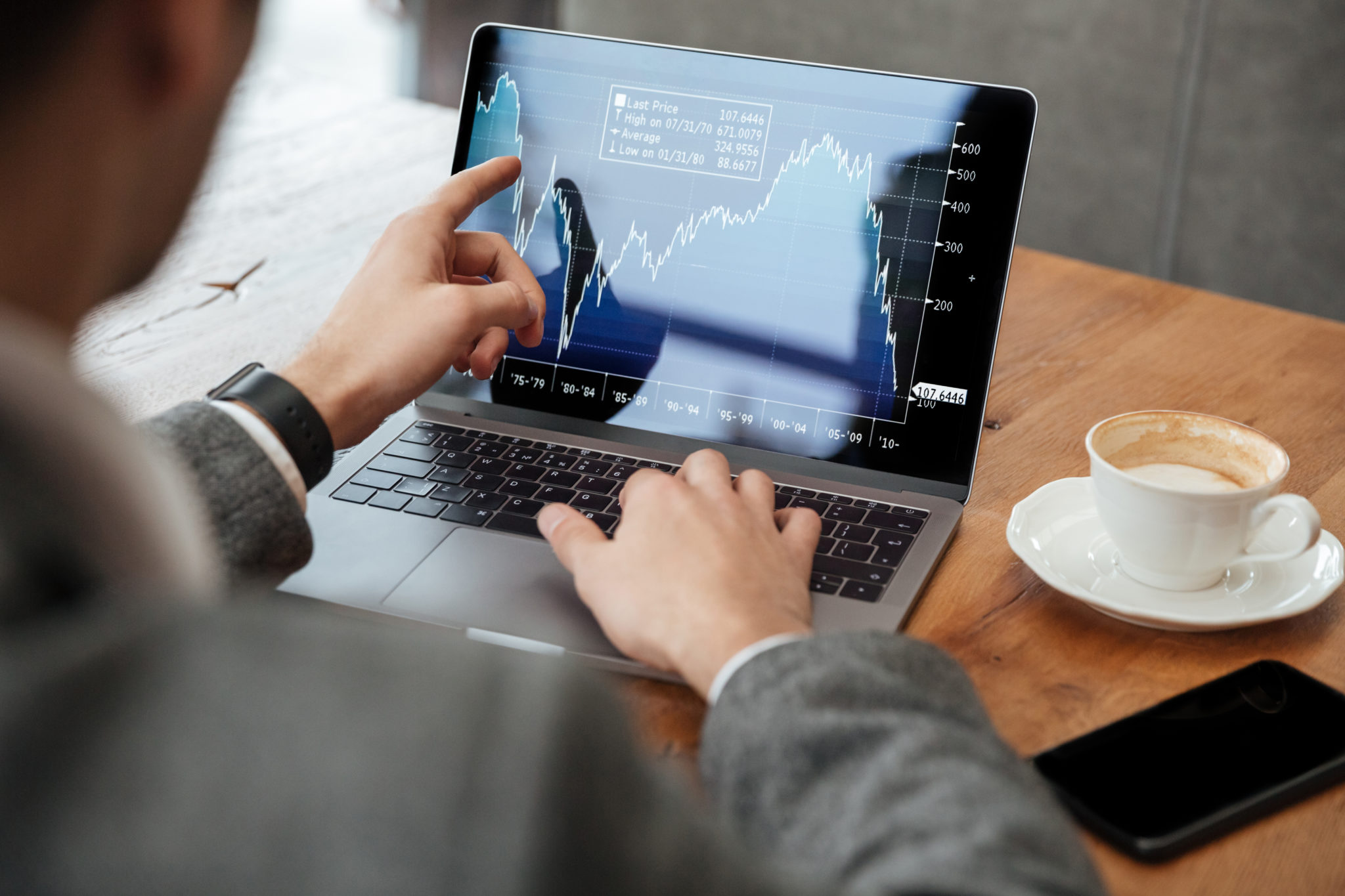 Stock Option Planning
We also advise on 10b5-1 plans and of course help in the coordination with your CPA to make sure you have the most tax efficient outcome possible.
Stock options are fantastic vehicles toward wealth accumulation but often lead to large security concentrations within your portfolio. As those stock concentrations grow, we have a number of solutions to help you address at specific risk
Concentrated Stock Solutions
Having a concentrated position in a single stock carries unique challenges. Even if the stock has historically performed well, you may want more diversification, and history would suggest it is wise to diversify. You may have come into large stock concentration via an inheritance, a position that has performed exceptionally over time, or stock compensation at work (options, RSUs, 10b5-1 plan).
Customized Stock Solutions

- A cashless collar is an investment strategy used to establish a limit on potential losses, but also caps upside appreciation. Covered calls or protective puts can also be used but depend upon client need, income sources and tax situation.
Exchange Funds

- An exchange fund allows for the contribution of a single stock into a diversified S&P 500-like LP without selling the security. After 7 years, the investor can request back a diversified basket of stocks from the GP with no capital gains tax. To participate, an investor must be a qualified participant ($5MM liquid net worth).
*Every exchange fund is different, please reference the prospectus for details prior to investing. Information provided here is to be viewed as general in nature. Investors need to financially qualify for certain transactions and products. Please seek professional advice, including tax and legal.
---
Tax-Smart Implementation & Low Trading Costs
Investing tax-efficiently doesn't have to be complicated, but it does take some planning. While taxes should never be the sole driver of an investment strategy, better tax awareness does have the potential to improve your returns.
There are several different levers to pull to try to manage taxes: selecting investment products, timing of buy and sell decisions, choosing accounts, taking advantage of losses, and specific strategies such as charitable giving can all be pulled together into a cohesive approach that can help you manage, defer, and reduce taxes.
Of course, investment decisions should be driven primarily by your goals, financial situation, timeline, and risk tolerance. But as part of that framework, factoring in taxes may help you build wealth faster.
Our Process
The decisions you make about when to buy and sell investments, and about the specific investments you choose, can help to determine your tax burden. We use a combination of mutual funds and exchange-traded funds and our process is designed to minimize transaction costs as well as taxes when we rebalance or trade positions. We also "asset locate", meaning we put the less tax-efficient asset in your tax-deferred accounts, while the more tax-efficient assets can provide more benefit in your taxable account. This helps to increase your after-tax portfolio return.
---
We value our independence from outside influences but do seek professional resources who complement our fiduciary standards. We employ research, technology, and market data from select companies.
View our investment resources and strategic partnerships.
Our Specialty Investment Services
Customized Portfolios
At Mission Wealth, we develop customized, globally diversified, tax-efficient portfolios tailored to your financial plan and built to stand the test of time. As always, our portfolios are designed to help you get the most out of your investments at a comfortable risk level. Furthermore, our portfolios can be customized to integrate your legacy holdings so you do not pay any unnecessary taxes due to the portfolio transition.
Our Process
We identify and select quality investments and strategies to address a wide range of financial needs. Whether your objective is to fund retirement, generate higher income, grow for the future, diversify concentrated holdings, provide a world-class education or increase tax-efficiency, we can guide in you the right direction.We are deeply rooted in academic, evidence-based research. All too often, greed and fear drive investor behavior rather than prudence. We focus attention on what has proven to significantly reward investors over time, including risk management, global diversification, fee reduction, tax efficiency, yield and tactical rebalancing. In order to avoid portfolio overlap, we will enhance your portfolio by adding asset classes that complement your existing holdings. We can also build custom bond ladders and create a Socially Responsible Portfolio for you.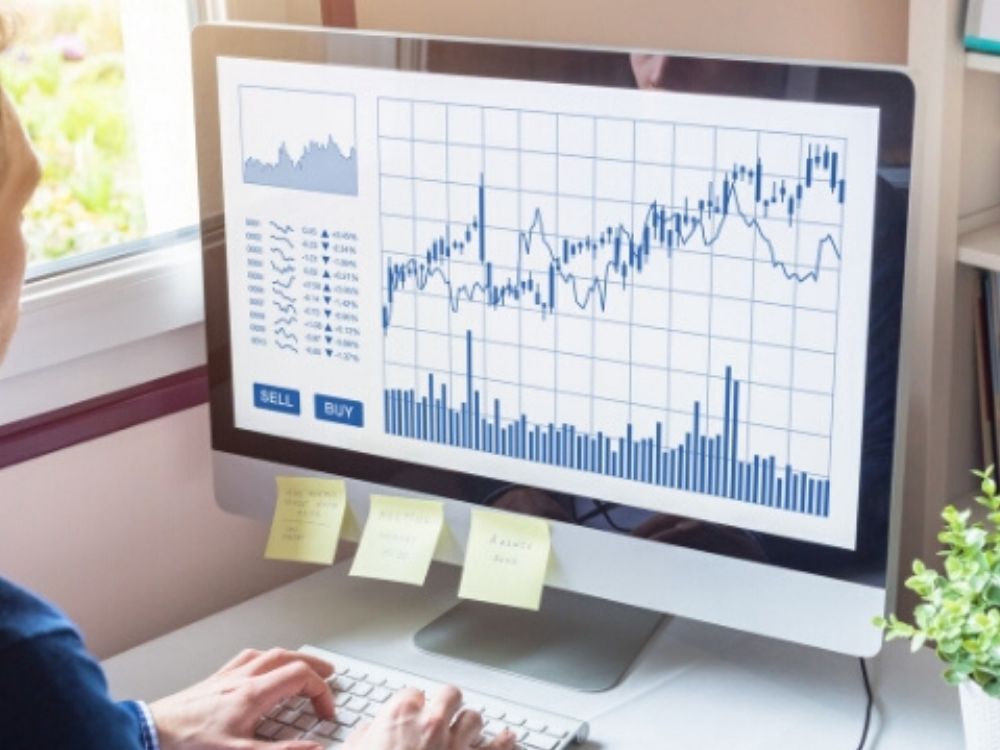 Individual Bond Management
At Mission Wealth, we construct and maintain well-diversified portfolios of high credit quality individual bonds. Bonds are allocated in a way to produce an intermediate duration profile, while taking advantage of changes in the level of interest rates. We assess the relative attractiveness of various bond yields, targeting the most attractively priced maturities while maintaining diversification across bond portfolios.
For taxable accounts, we optimize tax efficiency by targeting Federal and State tax exempt municipal issues. We manage taxable fixed income portfolios for clients nationwide.


For clients with existing securities, we analyze those holdings to determine which bonds meet credit and duration criteria, while overlaying tax efficiency optimization to generate a recommended list of portfolio adjustments. We also incorporate any client specific requests or exclusions to create tailored fixed income portfolios.
We limit our individual fixed income securities to those rated A or better, thereby avoiding issuers with a higher level of default risk. We access bond pricing from hundreds of brokers, enabling us to find best execution for any given security. Once purchased, we actively monitor positions to ensure they continue to meet our investment criteria.
*Like any investment, bonds can lose value and are not risk free. Some but not all risks include duration, interest, credit, default, liquidity, etc.
Social Values Portfolio
Socially Responsible Investing (SRI) aligns an investor's portfolio with their specific values and beliefs. SRI is a well-established and growing approach that considers societal good in addition to financial return. Globally, at least $21 trillion is professionally managed under an SRI mandate (Global Sustainable Investment Alliance, Global Sustainable Investment Review, 2014).
In recent years, Socially Responsible Investing has grown to include far more Environmental, Social, and Governance (ESG) factors. We provide our clients access to this cutting edge ESG research via our partnership with MSCI and their extensive global database on thousands of underlying corporations.
At Mission Wealth, we select and proactively monitor companies and investments deemed to be "best in class" based on ESG (environmental, social and corporate governance) criteria. Through our sophisticated research software, we can scour the universe of stocks, bonds, funds and ETFs and include those with high ESG scores. We then put them together into our Social Values Portfolio, which is a diversified basket of investments.
Alternative Investments
At Mission Wealth, we've been researching and advising on alternative investments for nearly two decades. We help clients identify the appropriate fund managers based on their risk/reward requirements, and we have significant experience helping clients construct a suitable portfolio that meets their long-term financial goals.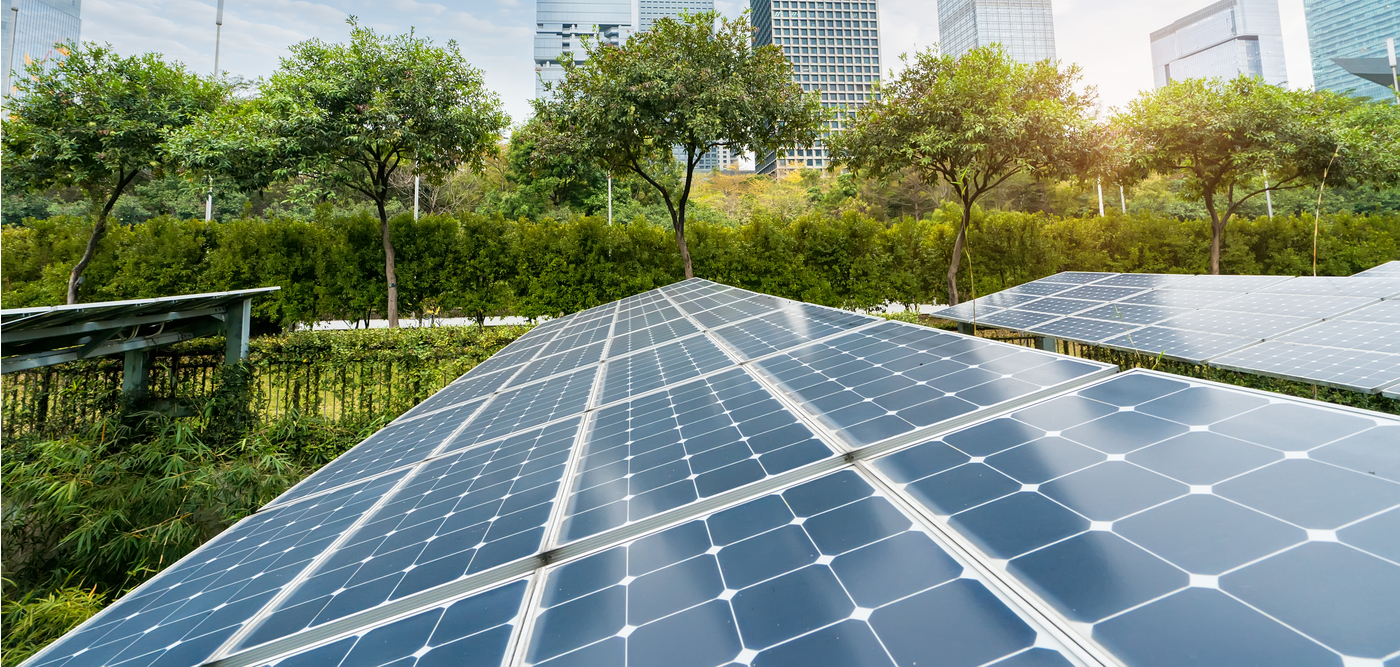 Why consider Illiquid Alternatives?
These funds provide access to unique investment opportunities, offering the potential for enhanced return and yield over those typically available in daily liquid public markets, such as "traditional" stocks and bonds. Illiquid alternative funds may provide investors with access to a persistent liquidity premium. Historically, the liquidity premium for Private Equity has been 5.69%, while the liquidity premium for Private Credit has been 3.87%.*
These strategies intend to offer attractive risk profiles with lower levels of volatility than equities, but also generally less correlated returns to US and international equity markets – potentially guarding against equity market sell-offs.
These types of strategies had historically been reserved for larger, institutional-type investors (think large pension plans, endowments, etc.) but through our strategic partnerships we are able to offer them to our clients, where appropriate. We partner with best in class managers with extensive experience and track records managing these unique opportunity sets.
*All numbers are annualized. Private Equity liquidity premium calculated as annual return for the Cambridge Private Equity Index minus the Russell 3000 Index. Private Credit liquidity premium calculated as annual return for the Cliffwater Direct Lending Index minus the average of the S&P/LSTA U.S. Leveraged Loan Index and the Bloomberg Barclays High Yield Index. Return calculations based on time period September 2004 through December 2018.