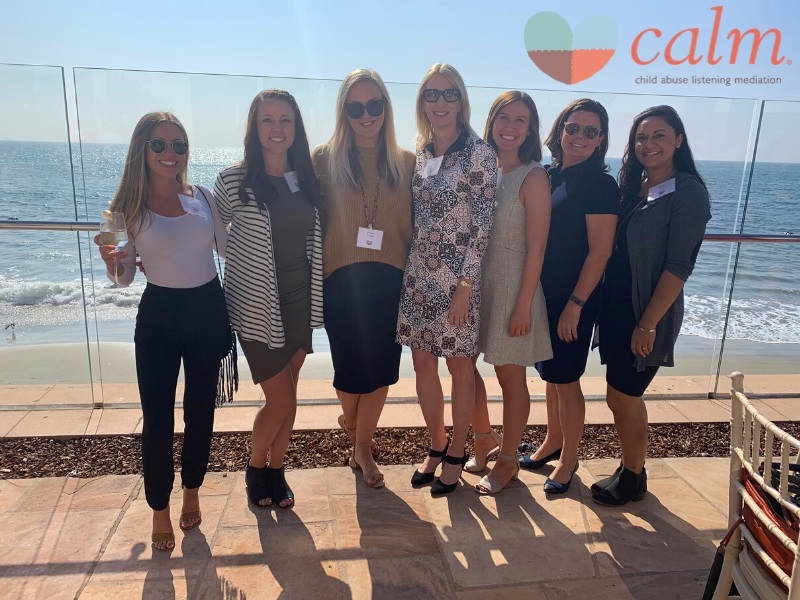 ---
Last week, Mission Wealth joined CALM (Child Abuse Listening and Mediation) for their fourth annual CALM at Heart "Stepping Stones" luncheon. The event featured inspiring keynote speakers including Geoff Green, CEO of the SBCC Foundation, and Alana Walczak, CEO of CALM. The luncheon also included raffle prizes as well as a powerful video about the incredible, healing work that CALM does.
CALM's mission is to prevent childhood trauma, heal children and families, and build resilient communities together throughout Santa Barbara County.
Mission Wealth team members  Alexandria Xiques, Jenna Reese, Michelle Winkles, Tricia Fahnoe, Jenna Rogers, Renee Hennessee, and Tawny Kauka attended the CALM at Heart luncheon held on Thursday, November 7th, 2019 at the Coral Casino, Four Seasons Biltmore in Montecito, California. The CALM at Heart luncheon is held each year as a way to celebrate and reflect on the healing work of CALM.
For 50 years, CALM has been on the cutting edge of childhood trauma treatment and prevention. CALM has led the nonprofit community in adopting evidence-based practices in their treatment and prevention models and using assessment and data to evaluate their effectiveness and improve their work. Mission Wealth is proud to support such a great cause. 
CALM continues to be the only non-profit in Santa Barbara County that specializes in the prevention and treatment of childhood trauma. Services are provided to all in both Spanish and English, at sliding scale or free of charge if needed; no one is turned away due to inability to pay.
To learn more about CALM, or to find out what you can do to support their cause, please visit their website at calm4kids.org.

00352339 11/19
---