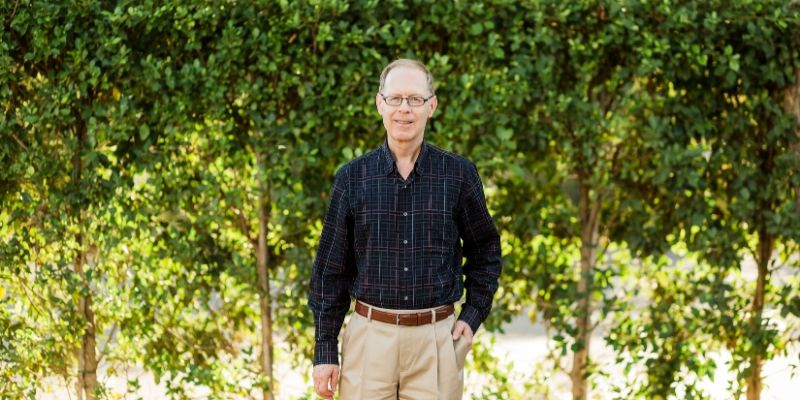 ---
Mission Wealth's Spotlight on the Team for December 2019 is Client Advisor and Compliance Associate, Greg Smith! Greg joined the Mission Wealth team over sixteen years ago and has over 29 years of experience within the financial industry. Greg holds a B.A. in Mathematics as well as the CFP® (Certified Financial Planner), ChFC® (Chartered Financial Consultant), CLU® (Chartered Life Underwriter), and CRPS® (Chartered Retirement Plan Specialist) designations.
In this interview, learn about Greg's lifelong devotion to classical piano, his hobby of owning and restoring muscle cars from the 1960s and early 1970s, as well as his incredible eye for cityscape and night photography!
What are a few childhood experiences you had that formed who you are today?
I began piano lessons when I was 5 years old. By the time I had reached 13, I was so into the piano that I envisioned myself becoming a concert pianist, attending Juilliard School in New York, and performing at Carnegie Hall. Music was my life throughout high school; balancing my studies and maintaining a 4.0 GPA and practicing piano 5 hours per day was not an easy feat. I gave up much of the things that normal teenagers enjoy doing, such as extra-curricular activities and dating.
When I was 16 I was accepted as a student of a famous pianist in Los Angeles – my parents let me drive to Los Angeles every Saturday morning by myself for piano lessons. By the time I entered college, I realized I had been missing out on life and that a career in music was a difficult and lonely life and not for me. But do I have any regrets? Absolutely not! I have something that no one can take away from me. And I have developed a certain sense of discipline and commitment to whatever I approach in life. I always strive to be the best at whatever I do.
How do you like to spend time outside of Mission Wealth?
I still am devoted to classical piano and still practice to keep my fingers in shape, but for the past 5 years I have been fascinated with photography, especially cityscapes and night photography. It has been a very steep learning curve – in terms of learning how to be a better photographer in the field and capturing the image in terms of composition, and proper lighting, as well as learning Photoshop techniques for processing the images. The common denominator between music and photography is that they are both art forms, and being able to express myself in my own individual way provides deep personal satisfaction.
Are you a raving fan of anything – like a sports team or band or school? And why?
I am a raving fan of the great photographer Ansel Adams. He developed a unique style of black and white photography with dramatic lighting effects produced in his darkroom processing. What I most admire is that he never really became a commercial success until age 65 – but he pursued his passion in spite of this. Oh – I can't forget to mention I am a raving fan of high performance automobiles, especially the muscle cars from the 1960's and early 1970's. In the not too distant past I owned several restored high performance Camaros and did the car show circuits with them, bringing home a number of trophies.
What's something interesting that people don't know about you?
I love to cook.
If you could offer any advice to your younger self, what would it be?
I offer this advice for anyone – but don't be afraid to follow your passions, the money will follow.
At Mission Wealth we talk to people all the time about what their goals and aspirations are. So what's on your bucket list?
Photography trips to the following places: Iceland (for its stark and dramatic landscapes and terrain), and Dubai in the United Emirates (a most phenomenal city to view at night, especially with the fog rolling in).
Are you a part of any organizations or clubs? Tell us more about it.
I belong to the Channel City Camera Club. This provides a nice social setting to meet other photographers, field trips, and opportunities to have your images judged by other professionals.
What do you think makes you well-suited for your current role?
I'm good with numbers, as I come from a Math and Accounting background. I enjoy doing the numbers crunching and spreadsheets analyses that are so often required for client assignments.
Is there something about your personality that guides your approach?
I take a slow, methodical approach with a commitment to excellence and providing outstanding results to our clients.
What are your favorite kinds of clients to work with and why?
I really enjoy working with engineers and chief financial officers/accountants. We think very much alike and understand each other in an intuitive way. I also enjoy working with clients that are engaged in the arts, as I can completely relate to that from my own background.
What kinds of issues do you help your clients with and what kinds of unique services do you provide your clients with to help them with these issues?
The issues can be far ranging, anything from establishing the appropriate retirement plan for self-employed business owners to selecting the best buy-in option for a residential retirement community.
Success Story: Tell me an actual story about a client that you helped and how you changed their life in a positive way.
We had a client with limited financial resources and had spent down her savings due to health reasons and was in need of an assisted living facility due to serious ongoing health issues. The client did not qualify for Medicare, which made the situation even more difficult. After numerous phone calls and hours of consulting with other professionals, we were able to direct the client to a facility that would retain them as a permanent resident even after depleting their financial resources. We also put together a budget and cash flow conservation program to ensure the client's assets would last as long as possible. At a very basic personal level, this was one of the most satisfying client cases I have worked on.
Give me one piece of financial advice you would offer clients:
Start saving early!
What is a subject or area of finance that not many people know a lot about, but understanding it could really help their financial picture?
I think the devastating effects of inflation on a retirement nest egg over a long period of time, such as 30 to 40 years, are often not easily understood by clients. I think that all too often clients want to "play it safe" by retaining too much cash or investing too conservatively without contemplating the gradual long-term effect inflation can have. While inflation has been very modest over the past 10 years, people easily forget that it was not like this during the 1970's and 1980's and that it is necessary to plan ahead for this eventuality.
What are some important things to consider when choosing a financial planner?
First would be – what education and credentials does the planner have? The CFP® designation indicates the planner has had to pass a comprehensive examination covering multiple topics in financial planning, and they are bound by a Code of Ethics. In addition, I would consider the planner's work experience and if they specialize in working with any particular types of individuals/businesses and if they possess specialized knowledge in any particular area. I would also check with friends or family to see if they know the planner and have had any first-hand experience working with them.
00353803 12/19
---