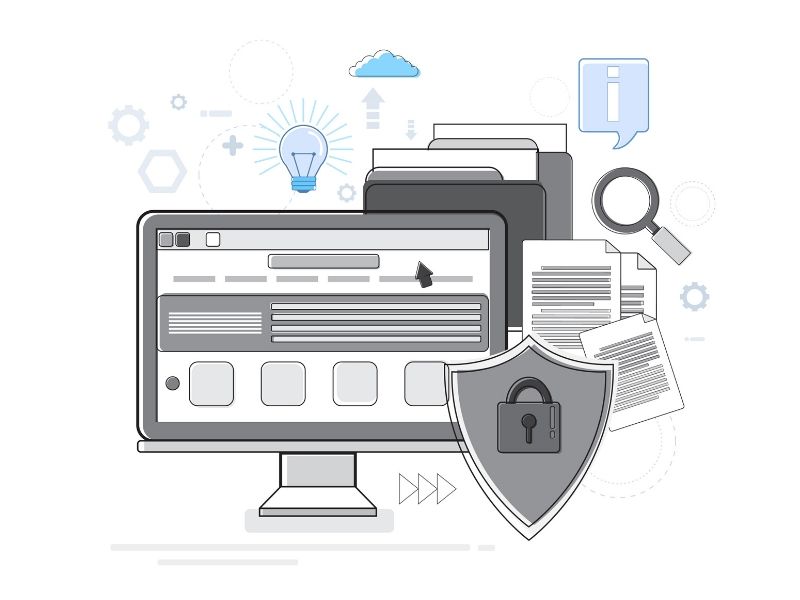 ---
---
Last week, Mission Wealth hosted a personal security awareness presentation led by Gary Rossi, Vice President with Fidelity Global Security. In this presentation, Rossi provided Mission Wealth clients with insights about how to secure their online identity as well as practical advice regarding security threats and the appropriate risk mitigation strategies.
Rossi leads the Fidelity Security Services customer education program, working directly with clients to help them understand current security threats and build appropriate mitigation strategies. He has more than 30 years experience as a private sector and law enforcement security professional, with deep expertise in investigations, cyber security matters, risk mitigation, and strategic planning.
Before joining Fidelity, Rossi served as a special agent for the Federal Bureau of Investigation (FBI), investigating a variety of white-collar crimes, including sophisticated financial frauds, cyber crimes, and public corruption, and as the chief of the FBI's Undercover and Sensitive Operations.
During the presentation, Rossi explained that while most people recognize that online fraud, or cybercrime, is a potential threat, few know how or why they may be at risk. Not understanding who the adversary might be or how they commit their crimes can put individuals at risk.
Mission Wealth Client Advisor, Amanda Thomas attended the lunch presentation with Gary Rossi and has first-hand experience with identity theft and fraud. In 2016, Amanda had her identity stolen and has since made it her mission to teach clients how to best protect themselves and their families from similar situations.
Amanda explains, "As a financial planning advisor, I have always recommended to my clients that they pull their credit reports annually to ensure that their credit is clear, that no records are erroneous and that no past due account is unnoticed. Yet, in spite of all of my own efforts to keep my credit and finances in check, what an eye-opening experience it was to have identity theft happen to me, and it turned my life upside down." 
How do cyber criminals target you and your family?
Economic cyber criminals pose the greatest online risk to your financial data and assets. So, how do these culprits typically target you? Imagine an organized fraud group in Russia whose sole job is to profit from stealing data and money from as many wealthy people as they can.  How do they start? For example, they can start by targeting a wealthy zip code in California, get names and addresses of homeowners from public websites, and then they start researching websites, social media and other online data about each resident and build a database of information about each one.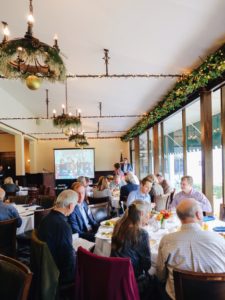 Based on this data they can find out your college alma mater and craft an email that appears to be coming from your college. They then send it to you, hoping that you will click on whatever "important" link is listed. If you click, you have now allowed the cyber criminals to insert their malware on your computer which can track your emails, passwords, and other personal security info.
Sounds scary, but there are measures you can take to reduce the odds that they can get into your financial data and attempt to steal. The good news is, if they can't get into your financial accounts on the first few tries, they will most likely move on to their next victim.
Throughout the presentation, Gary Rossi used the words "cyber hygiene" to describe the routine practices and steps that users of computers and other devices take to maintain system health and improve online security. If you practice all of the actions listed above you can significantly reduce your risk of cyber theft and make it so difficult for the culprits to gain access to your accounts that they will move on to someone else who has left themselves more vulnerable and open to theft opportunity.
Many of us know we are susceptible to cyber crime, but we are not sure where to start, or what are the most preventive actions to take.  Here is a short list of personal security measures to take to decrease the odds that you will be a victim of cyber crime.
Top five actions to take to reduce your risk of cyber fraud:
1.Use two-factor authentication.
If a cybercriminal tries to use your username and password to access your accounts, they are unable to do so without the second verification method.
2. Freeze your credit.
Consider adding a "security freeze" at the three major credit bureaus to prevent new accounts being opened up  in your name. Credit bureau contact information: Experian: 888-397-3742, Equifax: 800-685-1111, and Transunion: 888-909-8872.  It's easy to do, and you can re-open up each bureau with a chosen PIN should you ever need to open up credit or open up a bank account in the future.
3. Use a dedicated device when managing your finances.
Never use this device for emails or random website searches. This removes the risk of opening up a phishing email that could potentially download malware on that device. Cyber criminals target weakly configured or unmaintained systems so it's helpful to regularly back up data and create strong passwords to protect your router from being hacked.
4. Manage your digital footprint.
Watch out for your information that is on the web and on social media sites.  Cyber criminals use this info to build out your family profile and can use this to target you with phishing emails and other fraudulent methods.
5. Practice home safety.
Back up your computers, have a home alarm, and have a professional assessment done of your home to look for areas where criminals can break in or steal your data.
To learn more about what you can do to protect yourself from online fraud or cyber crime, give us a call or contact your Client Advisor.
00353612 11/19