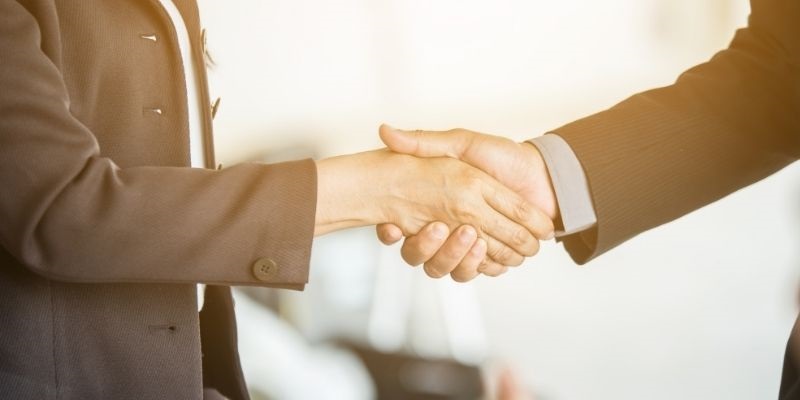 ---
Mission Wealth is pleased to announce the addition of four new partners to the firm: Jenna Rogers, Renee Hennessee, Ryan Niedbalski, and Jeff Avila.
---
"We are excited to welcome four new partners to the firm, bringing our grand total to fifteen and helping us ensure that we have expanded leadership to steward the firm for many years to come,"
said
Matthew Adams
, President at Mission Wealth.
"Expanding equity ownership within the firm remains central to our team philosophy because it reflects our desire to serve the needs of our clients across future generations and is also key for employee attraction and retention. We are thrilled with the addition of these new partners to our owner group and are eager to continue the expansion of the partnership group each year."
---
---
---
Jenna Rogers is an Advisor at Mission Wealth and leads the Santa Barbara regional team. She takes a collaborative approach to planning with her clients to ensure that their financial goals and dreams are reached. She has knowledge and experience working with the financial goals of young families, divorcees, and widows, as well as with the complexities of stock options. Jenna has been with Mission Wealth since 2008. During those 12 years, she has obtained numerous certifications and has taught multiple lectures on financial planning. She has been quoted in many publications, such as TheStreet, LifeZette, CreditCards.com and Realtor.com.
Jenna holds a Certified Financial Planner® (CFP) designation, is an Accredited Asset Management Specialist® (AAMS), and is also an Accredited Wealth Management Advisor® (AWMA). In 2014, Jenna earned a Master of Science in Financial Planning from the College of Financial Planning. She is an active member in the Santa Barbara community, with leadership roles in the Junior League of Santa Barbara and CALM. When not helping others realize their financial dreams, you can find Jenna traveling, cooking or spending time with her husband and 2 Boston Terriers.
"When I was first hired at Mission Wealth, I couldn't believe how lucky I was to find a company that aligned so perfectly with my personal values. The leaders of the company were caring, passionate about what they did and fun to work for. It felt too good to be true. Here I am today, 12 years later, becoming a part of that leadership team that I once looked up to, and I couldn't be more grateful and excited for what's to come," said Rogers.
---
---
---
Renee Hennessee has been with Mission Wealth for nearly seven years and is an energetic, innovative and results-focused technology professional. As the Director of Technology for Mission Wealth, she has remarkably spearheaded and managed integration, automation, CRM technology administration, and training operations initiatives for the firm. Renee constantly strives to make the firm's client services and internal operations more efficient and future-ready.
Renee holds the Accredited Wealth Management Advisor® (AWMA) designation and earned a Bachelor of Arts from the University of California, Santa Barbara. Throughout her professional career across the journalism, property management and energy efficiency fields, she has honed her resourcefulness, team-building and project management expertise. Her community involvement includes being the chair of the community relations work group at CALM (Child Abuse Listening Mediation), a Master Gardener volunteer, and a longtime micro-loan lender to entrepreneurs worldwide with Kiva.
"I am so fortunate to be with Mission Wealth - a fantastically supportive company where you can build a career among caring and high-achieving individuals. It's truly an honor to be welcomed into the partner group. I am so grateful to all my colleagues for bringing the best out of me and to the amazing technology team for being the best," said Hennessee.
---
---
---
Ryan Niedbalski is an Advisor at Mission Wealth and joined the firm in early 2017. He has done a phenomenal job at leading the Central South regional team and serving clients across the region. Ryan holds a Certified Financial Planner® (CFP) designation and is also a Chartered Life Underwriter® (CLU). In 2009, Ryan earned a Bachelor of Science in Economics from Louisiana State University.
Ryan began his career as an apprentice at Legacy Planning Group, a well-respected firm in Zachary, Louisiana, focused specifically on the facets of estate protection and creation. From there, he moved to Long Beach, CA, to join Bryson Financial Group, where he focused on education for corporate retirement plans as well as personal planning for executives and owners. He now resides in Austin, TX, serving clients across the central-southern region of the United States.
"I am honored to join an organization with such a focus on integrity and treating people the right way. The culture at Mission Wealth is second to none and I'm proud to work alongside such a talented team of individuals," said Niedbalski.
---
---
---
Jeff Avila is an Advisor at Mission Wealth and leads the Colorado regional team. Jeff has done an exceptional job advising clients on custom investment strategies, deep financial planning, risk management, and tax solutions. In addition to attending the College for Financial Planning in Colorado, he holds a Certified Financial Planner® (CFP) designation.
Jeff has over 20 years of experience in the investment management industry. Before joining Mission Wealth in 2018, he was a Senior Wealth Advisor with Omega Financial Group. Prior to that, he was with Fidelity Investments, where he was a Vice President, Financial Consultant in the Private Client Group. During his time with Fidelity, Jeff received multiple awards, including a two time President's Circle Award and several Achiever Awards for service excellence and leadership.
"I couldn't be more excited about joining the partner group at Mission Wealth. Getting to know everyone at the firm over the last three years has solidified my decision to commit the rest of my career to working alongside these talented individuals. With Mission Wealth I believe we are strongly positioned to help improve our client's financial futures," said Avila.
The Mission Wealth Owner Group now consists of fifteen Partners: Seth Streeter, Brad Stark, Matthew Adams, Tricia Fahnoe, Dannell Stuart, Steve Caltagirone, Andy Penso, Geoff Gaggs, Brian Sottak, Kieran Osborne, Michelle Winkles, Ryan Niedbalski, Renee Hennessee, Jeff Avila, and Jenna Rogers.
00389641 12/20