---
Jenna Rogers
MS, CFP®, AAMS®, AWMA®

Partner and Client Advisor
---
Jenna Rogers
MS, CFP®, AAMS®, AWMA®

Partner and Client Advisor
"The day has truly been great when I've enjoyed a leisurely morning with my husband and dogs, stayed present throughout the day and had a great yoga practice before bed. Ending the day knowing I did all that I could to help someone find financial peace of mind confirms why I love serving others through being an advisor."
Jenna Rogers is a Partner and serves as a Client Advisor for Mission Wealth. In this process she becomes intimately acquainted with the specific goals and financial lives of clients and then delivers customized financial planning, risk management and tax planning solutions to assist in their goal achievement. Jenna has extensive knowledge in advising clients with company stock options, young families, self-employed business owners, divorcees, and independent women.
Specializations
Company Stock Options
Young Families
Self-Employed Business Owners
Widows and Divorcees
---
Office Location: Santa Barbara
Department:
Advisory Team, Partner Group
Jenna has been with Mission Wealth since 2008. During that time she has obtained numerous certifications and has taught lectures at multiple events on financial planning, including guest lecturing for Santa Barbara City College's Finance 101 course. She has been quoted in many publications, such as TheStreet, LifeZette, CreditCards.com and Realtor.com.
---
Jenna has a Bachelor of Science with honors in Business Administration with an emphasis in financial services from California State University Channel Islands, and a Master of Science in Personal Financial Planning from the College for Financial Planning. In addition, she received her Certified Financial Planner (CFP®) designation in 2012.
Jenna enjoys traveling and tries to visit one new country each year. She loves staying active, taking photos, reading and cooking healthy meals with her husband Ryan, her son Huxley, and her Boston Terrier Monroe.
---
Jenna served an 8 year term with the Junior League of Santa Barbara as part of the Leadership Team, is a member of the Young Professionals of Santa Barbara, and serves on the CALM Investment Committee and CALM Legacy Society.
---
As a member of the Women on a Mission group, she is part of an array of female team members that offer the advice and guidance women need in this new age. Our goal is to support a future full of strong, independent women, based on education, positivity, and empowerment.
Spotlight on Jenna Rogers
In this interview from June 2018, you'll learn a bit about Jenna's outlook on life and her love for travel.
---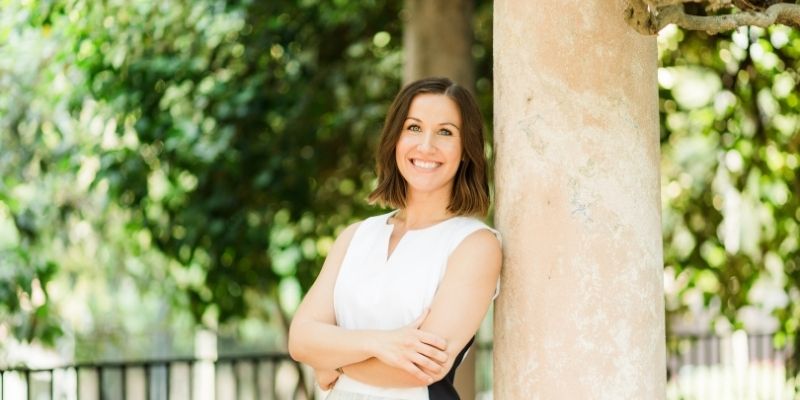 ---