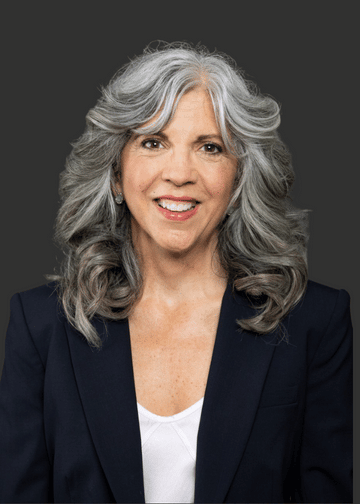 ---
Stephanie Bruno
AIF®, CFP®, CPWA®, RMA®

Partner and Client Advisor
---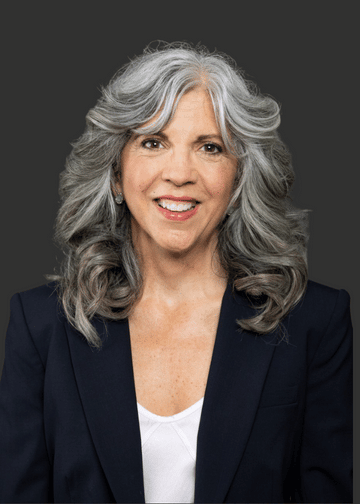 Stephanie Bruno
AIF®, CFP®, CPWA®, RMA®

Partner and Client Advisor
"I help clients bring meaning to their money."
Stephanie Bruno serves as a Partner and Client Advisor for Mission Wealth. She delivers customized investment management, financial planning, risk management, and tax strategy solutions to business owners, professionals, and retirees.
---
Steph works with executives and professionals who have complex financial lives and little time or ability to manage them. She does the work so that you can enjoy the other things in life now and in the future. She combines a focus on joy and inspiration in life with more expected investment and financial planning. Stephanie specializes in the following areas:
Executive Planning on retirement plans, executive compensation, company stock, investment management, investment tax location and supplemental benefit plans.
Life and Financial Planning where we combine more traditional financial planning with a focus on making sure clients are planning around what is most important to them and achieving their goals now and not just in retirement.
Thriving Retirement Planning which explores the possibility for this state of life and addressing the key factors that make a successful retirement and retirement income planning.
Team Location: Pacific Northwest
Department:
Advisory Team, Partner Group, Team Members
Having worked throughout high school and college and earned degrees in both Finance and English, Steph started her career in private banking. In order to become financially more secure and to learn from bright minds, she went to work for a Fortune 100 financial firm, where she got to see the financial world from behind the Wizard's curtain and obtain some of the industry's highest regarded certifications such as the Chartered Life Underwriter® certificate.
After the Fortune 100 firm, Steph returned to personal advising, advancing to run the wealth management shop for a large regional accounting and consulting firm. She decided to increase the scope of her work to help her clients uncover the things that mattered most to them: goals they either didn't know were there or didn't know where to begin. We call this life planning which we combine with more expected financial and investment planning.
---
Stephanie has specialized training to help executives navigate their complex financial lives, in addition to having attended The Ohio State University achieving a BA in English, as well as the University of New Orleans achieving a BS in Finance.
Steph and her husband Steve have two smart and kind daughters, Emma and Leah, and A 15 yr old dog named Rio. Steph enjoys time on her stand-up paddleboard, cycling, rollerblading, walking and doing yoga.
As a past board member, Steph is an honorary trustee of the Women's Foundation of Colorado. She is also now on the board of the Senior Center of West Seattle. She is a Colorado Zoological Trust Board Member, and is a past board member of the Lighthouse Writers Workshop.


---
---
Steph is a member of the Women on a Mission group, she is part of an array of female team members that offer the advice and guidance women need in this new age. Our goal is to support a future full of strong, independent women, based on education, positivity, and empowerment.
Denver Metro Chamber Leadership Foundation, a Graduate of Colorado Civic DNA Fellows Program 2018, and a Graduate of Leadership Denver Class of 2014.
---
Spotlight on Stephanie Bruno
In this spotlight on the team video article we talked with Partner and Client Advisor Stephanie Bruno, and learned about her love for her work, upbringing, family, and professional approach. Learn more about Steph in this video interview.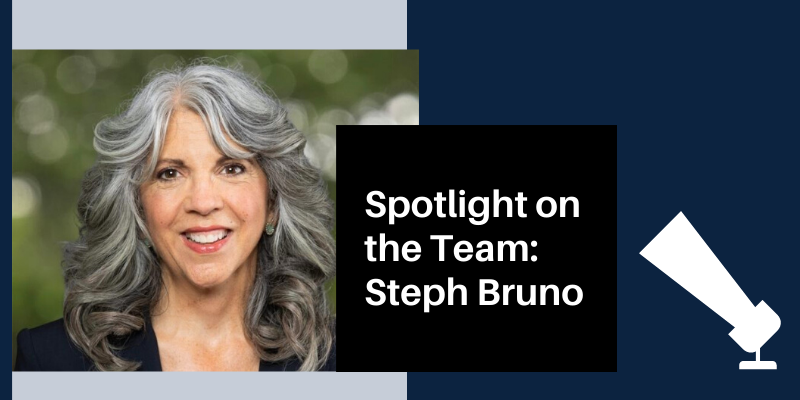 ---