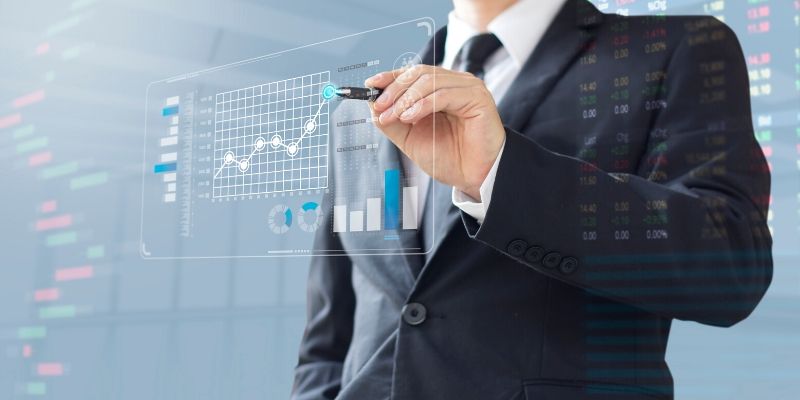 ---
The importance of maintaining a long-term, disciplined approach to investing cannot be overstated. Our well-constructed portfolios are designed to help clients navigate times like these and to continue to meet their long-term goals. This article highlights how markets have rewarded discipline over time.
The market has rebounded off the lows experienced last week. Nonetheless, we expect elevated market volatility as coronavirus developments continue to evolve. We are well prepared. We have well-constructed portfolios designed to help our clients navigate the current market environment and continue to meet their long-term financial goals.
In times like these, it can be difficult to look through the short-term noise and not let emotions dictate investment decisions. The following charts prove the importance of staying disciplined and focused on the long-term.
The Markets Have Rewarded Discipline.
A disciplined investor looks beyond the concerns of today, and focuses their energy on the long-term growth potential of the markets. Below is a graph showing how the growth of a dollar has ebbed and flowed throughout major events and market volatility.
Stock Market Returns After Sell-offs.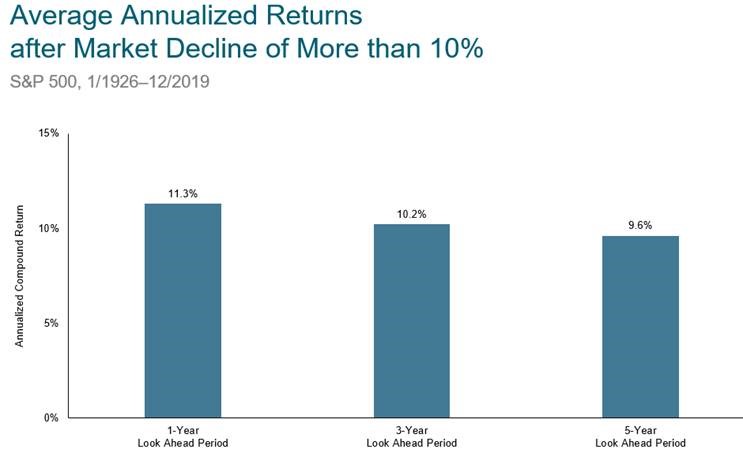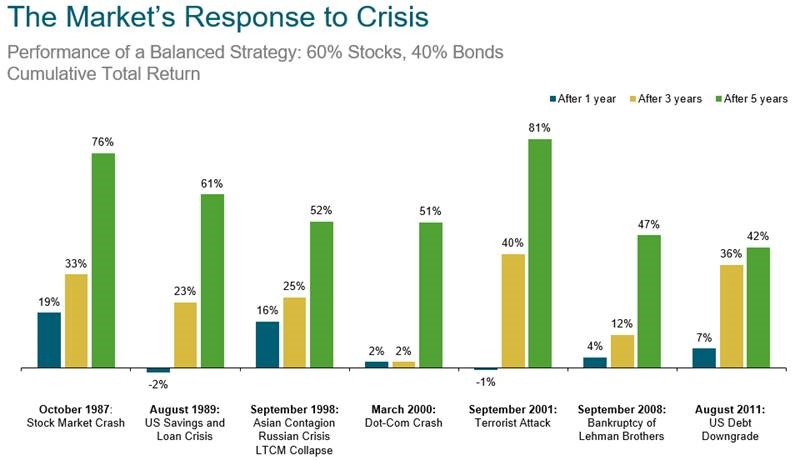 Reacting Can Hurt Performance.
All too often investors allow emotions to dictate investment decisions and sell at the exact wrong time, trying to time the market. Unfortunately the market is impossible to time and these investors ultimately miss out on the inevitable subsequent stock rebound. Missing those strong positive market moves is detrimental to long-term returns.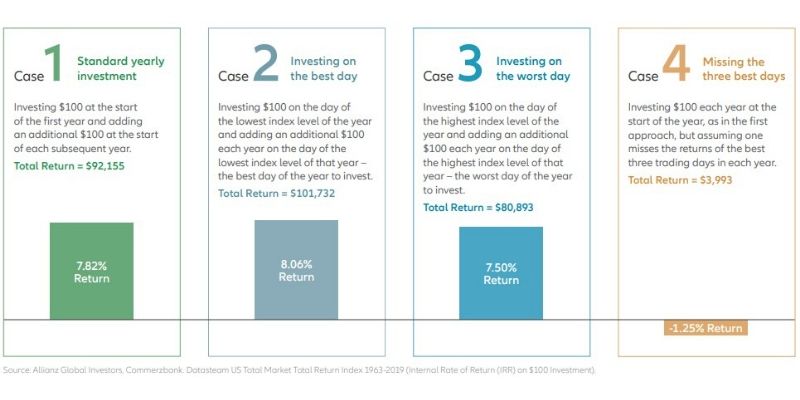 We are maintaining discipline with respect to portfolio construction and rebalancing. We continue to closely monitor the current situation and believe the impact of the coronavirus will ultimately be transitory in the grand scheme of things. Our portfolios are constructed to navigate times like these and to continue to meet the long-term financial goals of our clients.
If you have any questions or concerns, please reach out to your advisor, or you can find more information about how we invest on our website.
00360561 03/20
---