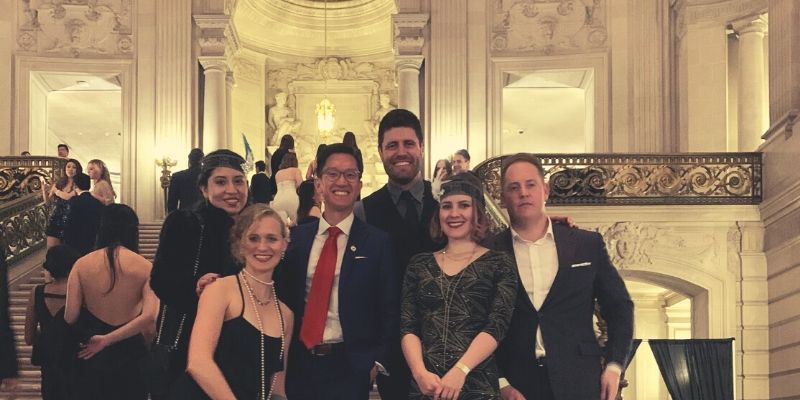 ---
Mission Wealth attended and sponsored the Minds Matter San Francisco (MMSF) Gala on February 22, 2020. The Spring Gala is one of three of MMSF's marquee events of the year, held in San Francisco City Hall's rotunda. The evening brought together over 1,200 Minds Matter supporters, who all took part in celebrating the organization's 10 year anniversary. The event was "Gatsby themed" to coincide with the start of the 2020's decade, and brought together a diverse mix of volunteers, friends, and supporters. Photo booths, a silent auction and other exciting events made this a night to remember.
The event goal was to raise $175,000.00 that will go directly to funding programming and providing students with the opportunity to enroll in summer programs at universities across the country. All proceeds went toward supporting the Minds Matter mission.
Mission Wealth client advisors Long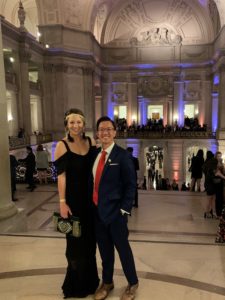 Tran and Rory MacDonald both attended the gala.
Since 2000, Mission Wealth has retained a record of outstanding community support, gifting a percentage of our firm profits year-over-year to local, national, and international nonprofit organizations. We are proud to now give back to over 50 nonprofit organizations each year. Our Community Impact Program considerably increases our impact on the community through both sponsorships and community involvement with select organizations across the nation. The Program's focus is on gifting to organizations that provide support to several different sectors, including the environment, women, youth, education, entrepreneurs, business ownership, history, land preservation, hunger, animal welfare, health, and the arts.
About Minds Matter San Francisco
Minds Matter San Francisco transforms the lives of low-income high school students with demonstrated motivation by broadening their dreams and preparing them for college success. Founded in San Francisco, CA, their volunteer-run 501(c)(3) nonprofit has proudly mentored over 120 high school students with 100% acceptance to top universities since 2010.

00359806 02/20
---