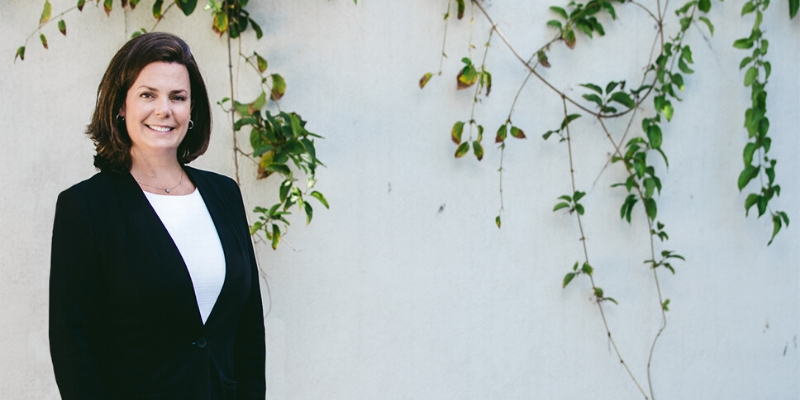 ---
Mission Wealth's Spotlight on the Team for March 2020 is our Director of Technology, Renee Hennessee! Renee joined the Mission Wealth team in 2014 and was one of the first Mission Wealth employees. Learn more about Renee in this Spotlight on the Team interview!
What are a few childhood experiences you had that formed who you are today?
I grew up as a part of a large family, where I was the third of 6 kids, and had tons of aunts, uncles and cousins. That had a pretty outsize effect on me as a person. Imagine a childhood of continuous interruptions, interactions, talking and background goings-on. It's given me the ability to focus even with multiple ongoing projects or issues.  We went on tons of camping trips because my dad was a Scoutmaster and my brothers were all Scouts. Spending time outdoors is the best way to pass the time as a kid.
How do you like to spend time outside of Mission Wealth?
Well, I am mostly with my family – my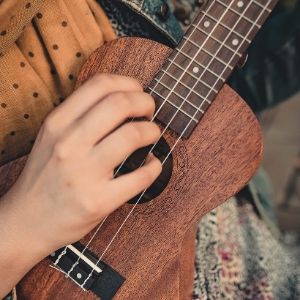 husband and kids. We are together all the time and enjoy bike riding, taking our dog Daisy to the beach and getting competitive with board games.  Gardening is my passion and I could happily be out in the yard all day planning things out, planting things, playing with my flowers and watching the vegetables grow. I recently took up the ukulele and have a goal of learning 25 songs by heart by the end of the year.
Are you a raving fan of anything – like a sports team or band or school?
I just love listening to live music and going to concerts, especially Radiohead. Santa Barbara can get some great music at the Santa Barbara Bowl – a fantastic place to hear your favorite artist.
What's something interesting that people don't know about you?
I spent a year in Brazil as an exchange student during my gap year after high school. That experience before even going to college was a huge advantage in my life. I learned to speak Portuguese and absolutely fell in love with the Brazilian culture.
If you could offer any advice to your younger self, what would it be?
I consider myself a late bloomer in almost every way. I'm very young at heart and it's hard for me to see myself as a grownup person, even now. So I would tell myself (and I doubt that my younger self would listen): "Have confidence in what you bring. Keep being you, keep making the choices that are right for you".
At Mission Wealth we talk to people all the time about what their goals and aspirations are. So what's on your bucket list?
Someday i'll write a book. I expect I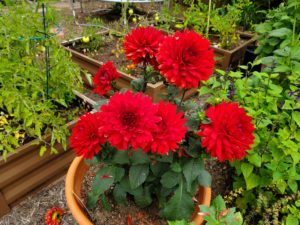 will spend some time traveling in South America again. Being an expert at playing the ukulele is in there. I'd like to build an amazing garden full of relaxing places to hang out.
Are you a part of any organizations or clubs? Tell us more about it.
I've volunteered with CALM, a Santa Barbara based nonprofit, for over 4 years now. They do so much for both children and their parents. I love that they promote community resilience, and they work to prevent abuse from occurring before it occurs.
What do you think makes you well-suited for your current role?
It was a long journey to get to my current position at Mission Wealth. I've always been interested in how things work together, and what systems are underpinning every organization where I have worked. Technology fits naturally for me. I enjoy the excitement and dynamics of working with a fun team, in addition to the caring nature of this company that helps people achieve peace of mind.
Is there something about your personality that guides your approach?
I see how everything is interrelated, and that there is a logic to systems even as they evolve and change. A financial plan is like that too! I thrive in uncertainty and have a questioning and troubleshooting nature. I'd say I am well suited to working in a project-based, changing environment with extremely high standards of excellence for our clients.
00359809 02/20
---