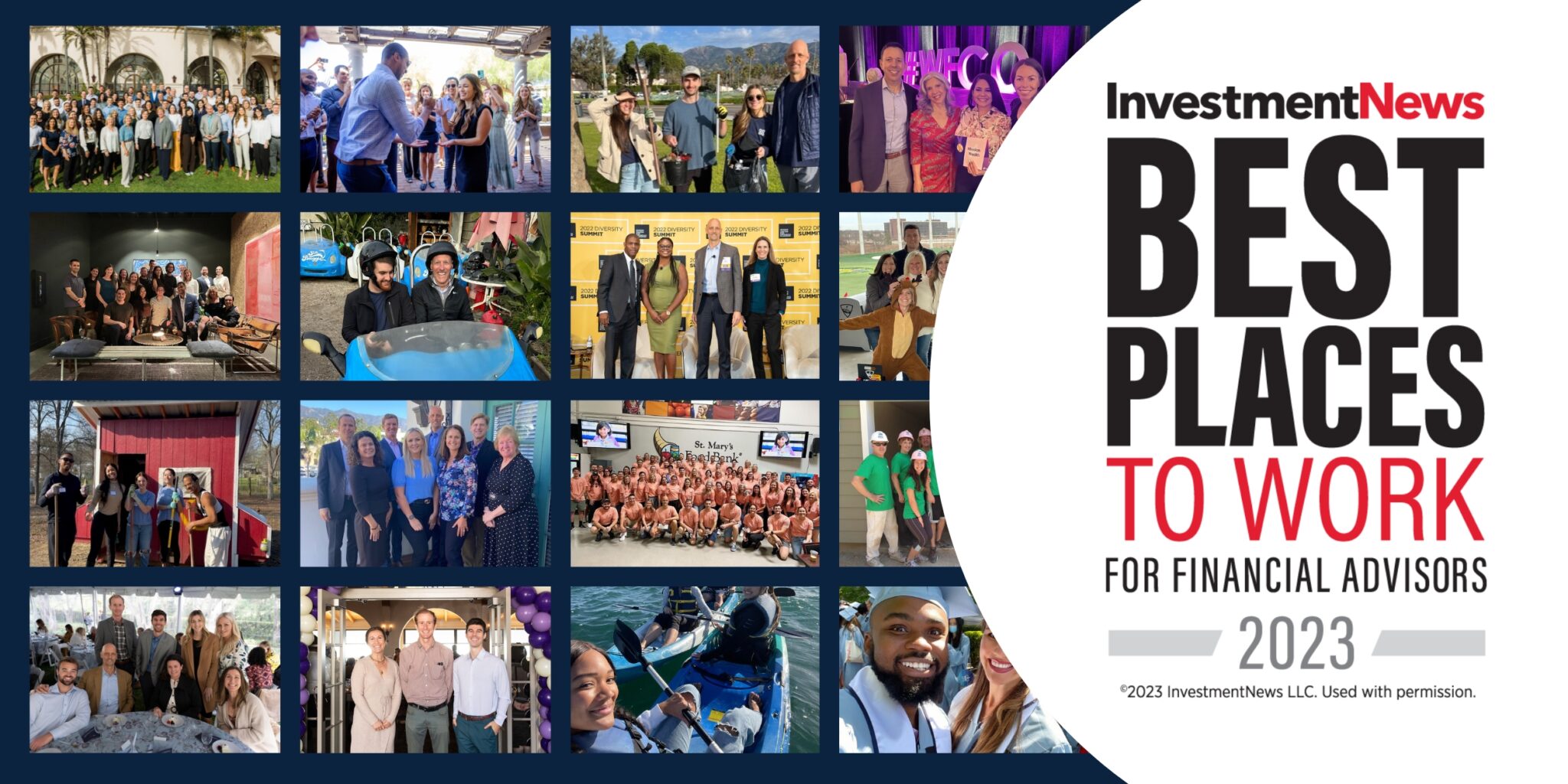 ---
InvestmentNews revealed that Mission Wealth is No. 2 on its annual Best Places to Work for Financial Advisors for firms with 50+ employees.
---
"We are honored to be named an InvestmentNews Best Place to Work for Financial Advisors in 2023," said Matthew Adams, Managing Partner and Chief Executive Officer. "The passion with which our team cares for our clients, for each other, and for our community is what makes Mission Wealth such a unique and rewarding place to work. We have enjoyed significant growth in recent years, and we are proud of our career advancement and professional development opportunities within our firm which have been galvanized by our culture of promoting from within. As a 100% employee-owned firm evolving to a national presence, we believe our future is incredibly bright and I couldn't be more proud of the dedicated group of professionals we have assembled."
This is Mission Wealth's second consecutive year ranking no. 2 on the InvestmentNews Best Place to Work for Financial Advisors list. This annual list represents financial firms that go beyond offering their advisors attractive benefits and perks but create workplaces that empower employees with the skills and confidence necessary to deliver the best possible investment and financial planning guidance to clients.
This year's list of 75 employers set exemplary standards in leading the way at financial advice firms. These businesses show how invaluable their employees and clients are. There is a strong sense of culture at these companies, along with supportive communities.
Mission Wealth was chosen as one of this year's top Best Places to Work for Financial Advisors based on employer and employee surveys delving into everything from company culture, benefits, career paths, and more. InvestmentNews partnered with Best Companies Group, an independent research firm specializing in identifying great places to work, to compile the survey and recognition program.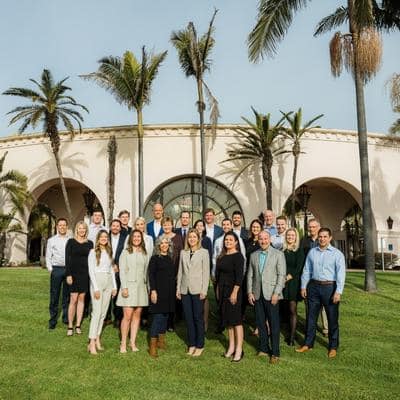 Today, 25 of the Mission Wealth's 28 partners have been built up internally through the organization. The majority of them are in their 30s, bucking another industry trend of aging advisors scrambling to get a succession plan in place.
"Every year, InvestmentNews is proud to profile those who prioritize taking care of their own. We applaud this year's Best Firms for Advisors winners for investing in their most precious resource: their people." said Paul Curcio, Executive Editor of InvestmentNews.
To learn more about the 2023 InvestmentNews Best Places to Work for Financial Advisers, please go to Bestplacesforadvisers.com and for more on current and past Mission Wealth awards, visit Awards & Rankings.
About InvestmentNews Best Places to Work for Financial Advisors
Currently, in its sixth year, the 2023
InvestmentNews
Best Places to Work for Financial Advisors program recognizes financial advice businesses that create meaningful work experiences for all their professionals. These firms value a commitment to excellence to both their employees and clients. It is from these encouraging foundations that advice firms can provide high-quality and personalized investment and financial planning for clients. Each year, this project is conducted in partnership with employee survey firm
Best Companies Group
. Winners are selected from a two-part survey completed by employers and employees. Employers report their organization's workplace policies, practices, and demographics, and employees complete a survey designed to measure the employee experience. Scores from the employee survey represent three-quarters of the weight of the final rankings.
About Mission Wealth
Founded in 2000, Mission Wealth, a national Registered Investment Advisor (RIA), proudly serves over 2,450 families and manages over $5.3 billion in assets across the United States. Headquartered in Santa Barbara, the firm has 26 additional offices located in the states of Arizona, California, Colorado, Florida, Illinois, Florida, Georgia, Indiana, New York, Oregon, Texas, Utah, and Washington. Mission Wealth's service offerings include financial planning, investment management, estate planning and charitable giving, asset protection, tax planning, retirement planning, and family office services. For more information, visit missionwealth.com. To meet with a Mission Wealth financial advisor, call (805) 882-2360.
---
Copyright © 2023, Mission Wealth is a Registered Investment Advisor. All rights reserved.
MISSION WEALTH IS A REGISTERED INVESTMENT ADVISER. THIS DOCUMENT IS SOLELY FOR INFORMATIONAL PURPOSES, NO INVESTMENTS ARE RECOMMENDED. ADVISORY SERVICES ARE ONLY OFFERED TO CLIENTS OR PROSPECTIVE CLIENTS WHERE MISSION WEALTH AND ITS REPRESENTATIVES ARE PROPERLY LICENSED OR EXEMPT FROM LICENSURE. NO ADVICE MAY BE RENDERED BY MISSION WEALTH UNLESS A CLIENT SERVICE AGREEMENT IS IN PLACE.
Award Methodology and Disclosure: To be eligible for consideration in each year's list, organizations must apply and fill out a detailed survey about the company, and then submit an email list of all its employees to INews. INews will survey the employees anonymously. Firm must meet all of the following criteria, including: 1) be in business a minimum of one year; 2) have a minimum of 15 employees in the United States (all employees in the company should be included in the employee count, not just the financial advising department); 3) be a registered investment adviser (RIA), affiliated with (but not an employee of) an independent broker dealer (IBD), or a hybrid/dually-registered firm affiliated with an IBD and doing business through an RIA (firms should directly provide financial advice to households or organizations). To ensure credibility, organizations having 15-24 employees must have an 80% or better response rate on the employee survey. The questionnaires are structured to make it equally easy for a participants to provide both favorable and unfavorable responses, and are not designed to produce a pre-determined result. There is no fee to participate.
00501748 03/23