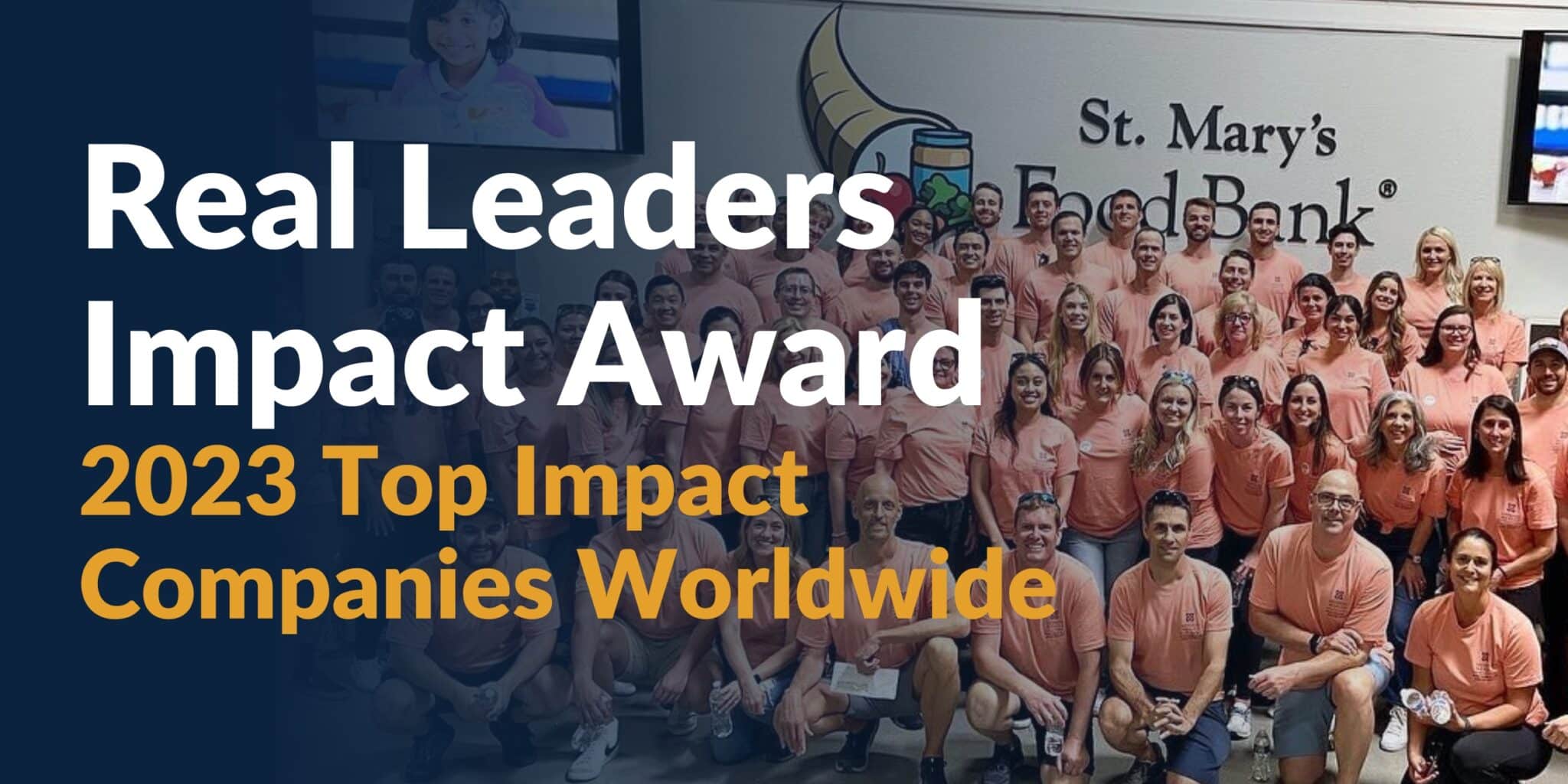 Mission Wealth recognized by the 2023 Real Leaders Impact Awards as one of the top 300 purpose-driven organizations making a positive impact worldwide.
Mission Wealth has been named to the Real Leaders Impact Award rankings at #12 in Financial Services and #141 overall. In its fifth year, Real Leaders magazine's Impact Awards ranks companies solving existential problems through innovative and sustainable market-based solutions. The 2023 list features a mix of respected impact brands of all sizes and from a variety of industries with companies such as Patagonia, Ben & Jerry's, Allbirds, Burt's Bees, and CVS.
"Being inspired every day by a purpose beyond ourselves is what drives Mission Wealth's growth and culture. We are committed to uplifting our team and clients so that they may enjoy fulfilled lives and empower others to do the same. It's an honor to be recognized with these powerhouse companies that we deeply admire. Seeing these examples of businesses as a force for good provides hope for a better future." said Seth Streeter, Founder and Chief Impact Officer at Mission Wealth.
From companies that have reimagined old business models to place a greater focus on all stakeholders to those who built impact into their business from day one, we are getting to the point where purpose-driven businesses are becoming the norm. This is great for employees who want to work for companies that align with their values and for customers who would prefer to purchase products and services that they feel good about. It is crucial for the well-being of society and for the health of our planet that businesses commit to a definition of success that incorporates social and environmental impact alongside profits.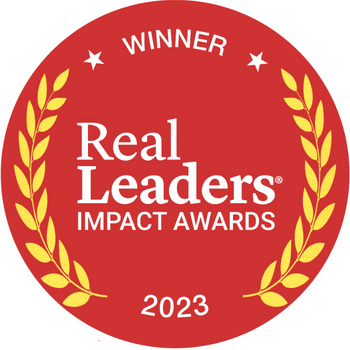 Mission Wealth is proud to rank #141 overall and #12 in Financial Services worldwide for our commitment to purpose and impact.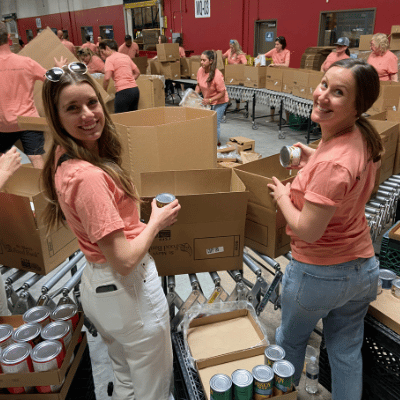 In the past year, Mission Wealth has volunteered more than 362 hours of VTO, at 21 nonprofits across the country, and donated more than $207k worldwide. To learn more about our 2022 impact, click here.
"This is our fifth annual ranking, and the number of award winners has tripled. It's encouraging to see how this movement is going mainstream with businesses all over the world." said Mark Van Ness, Founder of Real Leaders. "We are excited to welcome new and past company winners to the impact movement, and into the Real Leaders Impact Awards community."
To view the full Real Leaders Impact Award rankings, click here.
To learn more about awards and rankings the firm has achieved, visit our Awards & Rankings page.
About Real Leaders
Founded in 2010, Real Leaders is a membership community for impact leaders with a global media platform dedicated to driving positive change. It's on a mission to unite farsighted leaders to transform our shortsighted world. Calculated by the Real Leaders 'Force for Good' score, the Impact Awards takes into account the company's 5-year sales growth, revenue, and B Impact Assessment (or default score) to objectively rank the companies. Real Leaders is a B Corporation, a member of the UN Global Compact, and is independently owned.
About Mission Wealth
Mission Wealth is a nationally recognized Registered Investment Advisory firm (RIA) founded in 2000 that oversees over $5.0 billion in client assets under management. Mission Wealth is known for its service model, driven by a world-class technology stack that offers financial planning, investment counsel, tax strategies, estate planning coordination, philanthropic advice, and asset protection solutions tailored to each client's needs.
Mission Wealth's vision is to provide caring advice that empowers families to achieve their life dreams. Our founders were pioneers in the industry when they embraced the client-first principles of objective advice, comprehensive financial planning, coordination with other professional advisors, and proactive service. Mission Wealth is a fiduciary, and our holistic planning process provides clarity and confidence. For more information on Mission Wealth, please visit missionwealth.com.
To meet with a Mission Wealth financial advisor, contact us today at (805) 882-2360.
Copyright © 2023, Mission Wealth is a Registered Investment Advisor. All rights reserved.
ALL INFORMATION HEREIN HAS BEEN PREPARED SOLELY FOR INFORMATIONAL PURPOSES. ADVISORY SERVICES ARE ONLY OFFERED TO CLIENTS OR PROSPECTIVE CLIENTS WHERE MISSION WEALTH AND ITS REPRESENTATIVES ARE PROPERLY LICENSED OR EXEMPT FROM LICENSURE. PAST PERFORMANCE IS NO GUARANTEE OF FUTURE RETURNS. INVESTING INVOLVES RISK AND POSSIBLE LOSS OF PRINCIPAL CAPITAL. NO ADVICE MAY BE RENDERED BY MISSION WEALTH UNLESS A CLIENT SERVICE AGREEMENT IS IN PLACE.
Award Disclosure: Real Leaders Impact Awards honor companies that are driving positive impact while achieving impressive business growth. Companies are ranked based on their "Force for Good" Score. The formula for Force is velocity x mass (utilizing growth rate x revenue). If the applicant has not taken the B Impact Assessment, a minimum default score will be applied. This provides the "Good" score. The Force for Good Score takes into account a company's 5-year sales growth, revenue, and B Impact Assessment (or default score). A fee of $350 was paid to apply.