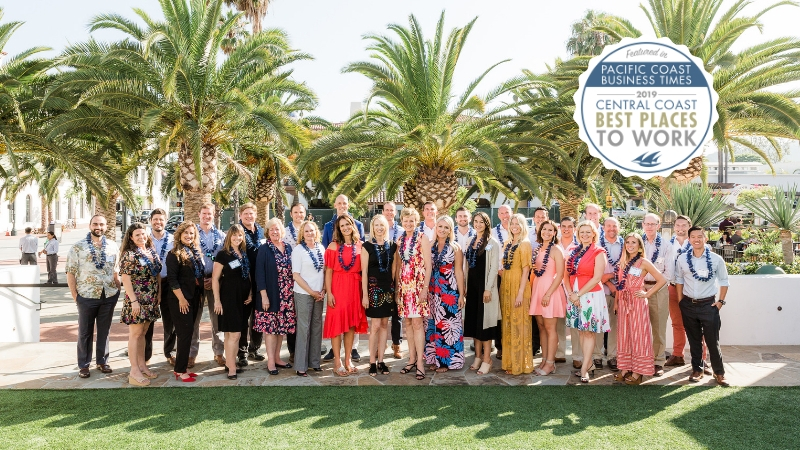 ---
Today Mission Wealth was named one of the top ten Central Coast Best Places to Work for 2019. This award is annually produced by The Pacific Coast Business Times, the weekly business journal for Ventura, Santa Barbara and San Luis Obispo Counties. In the special report that gets distributed today, you will find Mission Wealth listed in the large employer category for top ranked organizations in the 101 Hall of Fame. An event to recognize the very best places to work on the Central Coast at the 101 Hall of Fame reception will be held on Thursday, May 23 at the Four Seasons Resort, The Biltmore.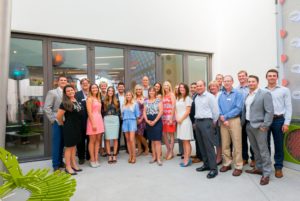 This is the third year in a row that Mission Wealth has received this award. We believe this is because our culture comes before everything else. We know that investing in our people is also an investment in our clients, and an investment in our clients is also an investment in our community. We cherish our team members and strive to create an environment where everyone can flourish.
Since 2000, Mission Wealth has retained a record of outstanding community support. We have continued to considerably increase our community support dollars towards nonprofit sponsorships and partnerships in the region. Over the last 20 years, we have been proud to support nearly 100 local, national, and international nonprofit organizations.
In January 2019, the Mission Wealth Community Impact Fund was founded, where Mission Wealth will selectively distribute grants to select 501(c)(3) organizations. The foundation will focus on gifting to organizations that provide support to the environment, women, youth, education, entrepreneurs, business ownership, history, land preservation, hunger, health, and the arts.
Giving back is a part of our culture. Not only do we choose to support the organizations that our clients are intimately involved with, we also support each team member's community involvement. Each employee is encouraged by the firm to get involved or give back in their own way. Many of them sit on boards, volunteer, or participate in committees. In addition to our service to the community, our firm has earned numerous "Top Financial Services" and "Inc. Best Workplaces" rankings.
"Developing an exceptional culture is about caring for the individual goals of our team members as well the company goals," said Mission Wealth's CEO Seth Streeter.
At our most recent retreat, we had surfing legend, celebrated positive attitude expert and best-selling author, Shaun Tomson, facilitate a workshop where each team member wrote their top 12 "I WILL" declarations.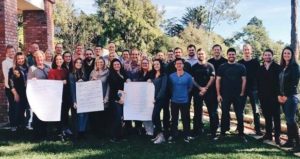 These were very personal commitments that were beautifully shared and supported by the whole team. We then had each person pick their most important declaration and we have captured those collective goals to keep in mind as we march forward with our company vision.
One of our missions as a company is to help alleviate our clients' concerns about money so that they can use their gifts, resources and connections to create greater impact in the world. Mission Wealth is focused on educating clients about how to increase their philanthropic impact and make giving more meaningful in their own lives. Through life planning, we help clients identify and realize their dreams. We make an impact by empowering people to make educated and informed decisions and deliver peace of mind and security so clients can focus on what is important in life.
To learn more about our team, click here.
1128807 4/19
---