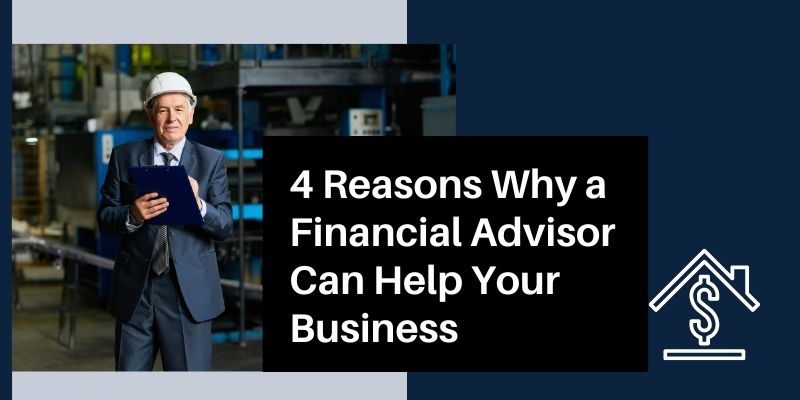 Article last updated on 8/25/21
Most people wouldn't embark on a long journey without a plan. It's unusual to start something potentially costly and time-consuming without seeking some advice and taking the appropriate instruction beforehand. Still, many small business owners neglect to talk to a financial advisor or are reluctant to do so when they are starting a new business.
According to the American College, 60% of business owners who responded in their study said that they had not met with a personal financial advisor. Few of them had developed a plan that would address future changes that might affect the business.
What does a business financial advisor do and how can they help me?
A financial advisor has the experience and expertise to help you make the most of your initial capital investment into the business. He or she can help you assess the viability of your business model and outline strategies and timelines for your path to profitability. Here are some of the ways a financial advisor can ensure, accelerate, and improve your business success.
1. Business owners need a personal financial advisor.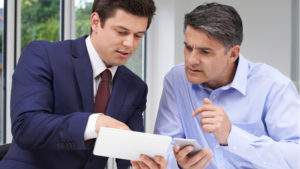 Whatever product or service your new business provides, a financial advisor can ask the right questions and find the right answers to make your life easier. They will also be able to make your business more efficient and more profitable by focusing on the actions that will get results.
As a small business owner, you will be expected to perform many roles. At times, you will be acting as the virtual head of many departments, from marketing to product development to IT support. You might also find yourself responsible for packaging, deliveries, direct customer service, and property maintenance. In some circumstances, such as managing and planning your business finances, it's best to hire professional help. Your finances are not to be taken lightly. Many things can go wrong in a business from a financial perspective. Mismanaging money, cash flow problems, delayed or over paid vendor accounts cause many new businesses to close. You can consult a financial advisor to make sure that your business is not one of them.
A financial advisor can offer many benefits to helping you run your business. They can quickly provide accurate projections that will help you establish and then grow your business. The objective, professional observations of a financial advisor is invaluable at every stage of business growth, but perhaps never more so than in the early months. An advisor can provide you with timely insights regarding such factors as your exposure to risk, where you can economize, and investment opportunities. By pointing out opportunities, a financial advisor can help you develop and improve your business plan. He or she will have the know-how to help you make the most of circumstances that you don't yet have the experience to spot.
Money is the lifeblood of any business. It flows in and it flows out. It's crucial to think about your business processes and money in advance to maximize your business success. Who better to discuss money matters and the success of your business with than your financial advisor?
2. Financial advisors lead business owners to cost savings and guide the path to profitability.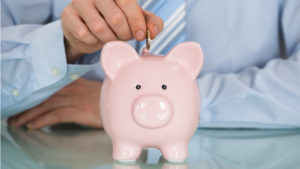 One of the best things about taking the help of a financial advisor, is that it allows you to take control of your business's path. Unless you are already a financial expert, hiring a financial advisor will save you time and money. When you spend time performing functions that are not among your core abilities, you deny your business this expertise.
By working with a financial advisor, however, you can receive expert help with your business's finances. Complex tasks can be taken care of quickly and you can make important financial decisions from a position of strength. For example, a financial advisor can use his or her experience to establish internal accounting processes for monitoring expenses. Learning through experience can be one of the best ways to learn a lesson. Not every small business owner needs to go through bankruptcy, however, to learn the best ways to handle their finances. A financial advisor can help you avoid costly mistakes, saving you the pain of going through painful and unnecessary rites of passage.
3. Financial advisors prepare businesses for future developments and different stages of business growth.
When thinking about the future of your business, it's easy to be affected by emotion. You might be excited, afraid or overwhelmed. A financial advisor, however, can provide you with the cool perspective that is required for dealing with matters of money. A financial advisor can provide you with some much-needed clarity, focusing your vision and helping you to take your business in the right direction for stability and growth. To grow, a business requires an objective, a plan to get there, and tactics to make it happen. Your financial advisor comes with a variety of tools that he or she can put to work for your business's future.
There are several things you can do if your business isn't doing well? A financial advisor may help you and your team to face facts and assess the true likelihood of you achieving your goals on schedule. Your advisor might help you navigate the problem of a congested marketplace by exploiting or developing a niche market. You need not only good ideas to run a business, but the ability to back them up in financial terms. Too few business owners consider future changes to markets, technology, and other circumstances when planning and projecting the future of a business.
For example, the American College discovered that many small business owners fail to make provisions for how to transfer a business to someone else when they retire. This oversight in business succession planning is costly for many businesses and yours needn't be among them when you benefit from the proper advice. The opinion of an experienced financial advisor can help a business, and the business owner(s), weather market disruptions, such as new competition or tighter regulatory requirements. If you are wondering whether or not to diversify your product or service, your financial advisor can help you to decide if and when this is a wise idea.
4. Financial advisors help you plan your personal finances in coordination with your business finances.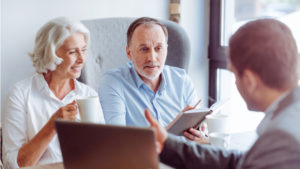 Many business owners are motivated to start and build their businesses for the potential future personal financial gains it may afford and plan for business financial viability. Due to the consuming nature of starting a business, it is not uncommon for an owner to solely focus on their business finances and neglect their own personal finances.
A seasoned financial advisor can help you ensure that your personal finances will be in good order along with your business finances. The two need to be coordinated for cash flow, investment and tax purposes. Your financial advisor will also often act as a quarterback between your other professional advisors such as your accountant, business attorney, bookkeeper, insurance broker and estate attorney. These professionals play an important role in your business and personal life and ensuring proper communication and coordination will be critical to your long-term success.
Many business owners avoid hiring a financial advisor in an attempt to reduce costs. This is a very clear false economy. Hiring a financial advisor to help with specific tasks can not only save you time and money, but it can change the course of your business, avoiding risks that are not worthwhile and making the most of otherwise hidden opportunities. When exploring new territory, it's good to have an experienced traveler on board. The right financial advisor will not only help you navigate unknown territory, but they will allow you freedom and confidence to focus on the core aspects of your business.
---
Are you a business owner seeking a financial advisor?
---
Contact us today to talk to a trusted advisor. Let's determine where you want to go and the best way to get there.
---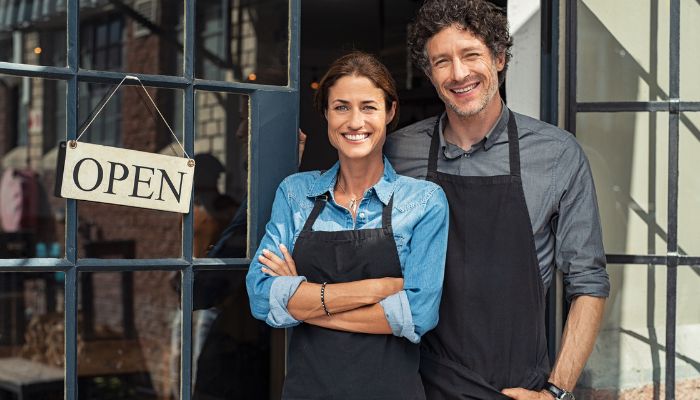 How do business owners work with an advisory team?
Mismanagement is often the reason for new business failure. Therefore, a wise business owner surrounds himself or herself with the talented and experienced people it takes to make a business survive, grow, and prosper.
To run a business properly, you need to have expertise in a number of areas--financial planning, accounting, law, taxation, insurance, and investment management, to name a few. Because it is often impossible for a professional in one of these areas to be an expert in all of the other areas as well, it is often desirable for business owners to work with a team of advisors.
Naturally, however, you'll need a quarterback to direct and coordinate the advisory team. Typically, this person is your financial planner. What is the first thing a new president of the United States does after being sworn in to office? He builds his cabinet, selecting the most qualified persons to advise him on matters in which he himself is not qualified. The secretary of defense counsels the president on military matters, the secretary of state counsels him on worldwide political matters, and the secretary of the interior counsels him on the environment. Thus, the president generally makes no decision until he is fully apprised by the experts. That's what you need to do. You need to build your own cabinet or team of professional advisors who can help develop and implement your business plans most effectively.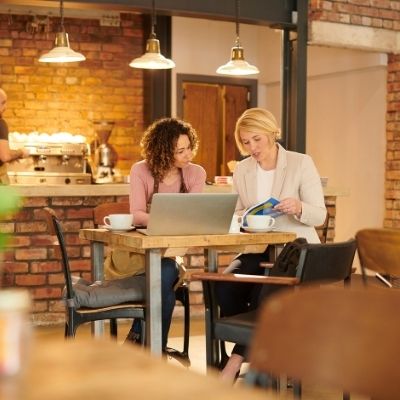 Banks are more likely to lend money to a business that is managed by people with extensive experience in the type of business you own. An advisory team that provides management assistance on a regular basis may help you get money more easily.
Who are the members of your team?
They may come from inside and outside your business. Your team may be made up of people from both inside and outside your company. The insiders may be part of your salaried management staff, while the number of outside advisors is largely a function of cost. When selecting advisors, you should be aware of their various professional designations (such as certified public accountant and certified financial planner), as well as the scope of their expertise.
1. The Inside Team: Key Full-Time Employees
Like any sports team, you need your basic players out on the field at all times. These are the people who know what needs to be done and do their jobs well. For example, budgets need to be prepared by those who know how to analyze sales and profits, and pricing will need to be determined by those who know the market. These decision-makers are your key employees and are generally hired on a full-time, salaried basis.
2. Special Players: The Outside Advisors
Although your business may need a variety of advisors for different purposes, some typical advisors include the following:
3. Temporary Players With a Particular Purpose
Certain players (like the football kicker) are only needed at particular key moments. You may need a player to do only specific things (e.g., a CPA to do the taxes each year), or you may need to assemble a special team to handle a particular game (e.g., you are expanding or selling your business). Architects, attorneys, CPAs, and brokers are some types of independent contractors that you can hire in those cases.
4. Associates and Colleagues
Don't forget to pick the brains of your associates and colleagues. As a business owner, you have probably joined groups of others who have similar experiences (e.g., Rotary, Small Business Administration). Take advantage of these opportunities to get advice from these "unofficial" team players.
An accredited accountant is an individual who has passed an examination prepared by the Accreditation Council of Accountancy and Taxation, which is a national accounting accreditation board affiliated with the National Society of Public Accountants and the College for Financial Planning. Typically, accredited accountants specialize in small business accounting.
An attorney is an individual who has obtained a Juris Doctor (J.D.) degree from an accredited law school and has received a license to practice law from a state bar organization. Attorneys are required to take a broad range of courses in law school, typically encompassing such areas as corporations, contracts, commercial law, and wills and trusts. Attorneys are particularly necessary when first establishing your business and when designing contracts and other legally enforceable documents.
7. Certified Financial Planner Professional
A CERTIFIED FINANCIAL PLANNER™ (CFP®) professional has passed various courses in such areas as investments and estate planning, and has passed a comprehensive examination on these topics. Additionally, he or she is required to have three years of work experience and to participate in continuing education courses.
8. Certified Public Accountant
A Certified Public Accountant (CPA) is an individual who has passed the American Institute of Certified Public Accountants (AICPA) national examination, which tests an individual's ability in accounting, auditing, business law, and taxation. A CPA is licensed in the state where he or she practices.
9. Chartered Financial Consultant®
A Chartered Financial Consultant®(ChFC®) has passed a financial services curriculum, with emphasis on life insurance. A ChFC® must have three years of work experience and participate in continuing education courses.
10. Chartered Life Underwriter®
A Chartered Life Underwriter® (CLU®) is specifically trained in life insurance. He or she must have three years of work experience and participate in continuing education courses.
11. Personal Financial Specialist
A personal financial specialist (PFS) is a CPA who concentrates on financial planning issues and has met certain educational requirements, including continuing education courses. A test must be passed to obtain this designation.
A stockbroker is trained in the basics of investment analysis, and the mechanics of trading. Stockbrokers must pass the Series 7 licensing exam (six hours, approximately 250 questions) administered under the Financial Industry Regulatory Authority, Inc. (FINRA), which allows them to advise you, solicit your business, and execute transactions on your behalf. Most states also require the Series 63 exam.
An investment advisor is anyone who is paid to offer financial advice.
How do you build a good team?
Choosing your professional advisors can be one of your most critical business decisions. How much advice you need, want, and can afford are some of the issues you should consider when forming a team. Only you can decide the best mix of advisors for your team. You may also want to follow these steps:
First, define your needs and the roles of the advisors.
Break down your particular needs into component parts. Do you need a highly specialized sales force? How about a marketing department? Do you need legal advice? How about a financial and tax expert? Determining what you need will make it easier to conduct your search. You need to define each advisor's role and communicate this information to all parties involved. Specify the conditions when one professional should defer to the judgment of another. You may want to appoint your quarterback--one advisor who coordinates the overall efforts of all parties to ensure that the "big picture" is kept in mind. Typically, the coordinator will be a financial planner with a strong tax background, or perhaps an accountant with a financial planning credential. This person is likely to be the one you'll be dealing with most frequently.
Next, find the key players.
Now that you understand the roles of the potential players on your team, it's time to find the players. Credentials, experience, reputation, expertise, and cost are the most important factors in selecting an advisor. When composing a team, however, there are some additional considerations. A qualified player is one who is ready and able to join the team. Ability can only be determined by asking probing questions.
Once you've found your key players, research and verify their credentials.
Education: Be sure the candidate has the proper degree
Training: Be sure the candidate has an appropriate number of years of recent experience and the appropriate professional designations
Licenses: Be sure the candidate has all necessary licenses
References: Ask for and follow up on at least three business references
Proven track record: Ask for client or customer lists, if appropriate
Make sure to check these traits too.
Willingness to work with other financial specialists--To get different specialists to function as one unit, you need team players. Although your attorney is the expert on legal matters, he or she should be willing to discuss the legal ramifications of a decision with other professionals. This remains true even if another advisor prefers a different approach. Be up-front about the team approach; make sure that each advisor is aware of the names, business addresses, and telephone numbers of the other advisors. In fact, one way to build a successful team is to let one advisor refer you to other professionals with whom he or she has dealt in the past.
Ability to communicate ideas to you clearly and simply--It is also vital for you to understand your advisors. Make sure that he or she can explain complex topics in simple language and is willing to provide such explanations until you feel comfortable with a particular decision. Set any ground rules before you hire an advisor; make sure that he or she knows just what you expect.
Personal accessibility-- If your accountant is too busy to take your phone calls or pay attention to the other advisors, he or she is probably not the best choice for your team. In terms of personality, you'll want to deal with people with whom you feel comfortable.
Your own "gut feelings"--Your own instincts also play a part in your decision. Do you like the candidate? Will the candidate be a good fit? These questions can really only be answered by your gut.
Now your team is assembled, what's your plan?
Now that the team is assembled, the game plan should be fully understood by each player. Make sure your goals and any ground rules are clear. You should have occasional group meetings to review progress toward your financial goals and to discuss major events that have impacted your overall plan.
Know that fees due to professional advisors may be relatively high.
Commissions paid to business brokers, merger and acquisition specialists, investment bankers, and other experts can be high. However, the old adage remains true: You get what you pay for.
Is it ever advisable to retain only one advisor?
Cash flow is often a problem for start-up businesses. For these businesses, the only affordable option may be to hire one experienced business financial planner to provide a wide range of advice, and plan to employ an attorney and an accountant only when they are absolutely necessary. For growing businesses and liquid start-ups, the wisest course is to work with a team of advisors, with each advisor serving as an expert in his or her own area. In this way, you can be sure of receiving the most up-to-date strategies and the most legally accurate methods. Furthermore, by employing the team approach, financial decisions will be made with the "big picture" or overview in mind. In other words, advice will be coordinated among the professionals to ensure that only the best business decisions are made.
How Mission Wealth Can Help
Are you looking for a personal CFO so that you can focus on running your business? We can help you manage your personal finances as well as your business. We help CEOs, business owners, founders, partners or proprietors of a business who want more time, education and advice.
Running a business can be all-consuming, leaving little time to plan for your financial future and your family's security. We can help you make sure that your personal finances are in order and that you're able to reap the financial benefits and tax advantages that ownership may afford. We will help you discover which wealth transfer strategies work best in your situation. At the same time, we coordinate with your other professional advisors, including accountants, attorneys and bankers. We work as your personal CFO so that you can focus on what you do best — running your business and enjoying your life.
Mission Wealth has been financially advising business owners for nearly 20 years. Through our holistic financial business planning approach, we create a plan that encompasses all aspects of your business finances and outlines the steps required to meet your short and long term goals. This plan becomes the blueprint upon which we build your portfolio. At Mission Wealth, our advisors offer insight and prioritization of your personal goals and aspirations.
To learn more about our business planning services contact us by using the form below for a FREE, NO-OBLIGATION consultation with an advisor.
MISSION WEALTH IS A REGISTERED INVESTMENT ADVISER. THIS DOCUMENT IS SOLELY FOR INFORMATIONAL PURPOSES, NO INVESTMENTS ARE RECOMMENDED. ADVISORY SERVICES ARE ONLY OFFERED TO CLIENTS OR PROSPECTIVE CLIENTS WHERE MISSION WEALTH AND ITS REPRESENTATIVES ARE PROPERLY LICENSED OR EXEMPT FROM LICENSURE. NO ADVICE MAY BE RENDERED BY MISSION WEALTH UNLESS A CLIENT SERVICE AGREEMENT IS IN PLACE.
00953682 6/19 00403708 08/21
Mission Wealth can be your personal CFO.
---
Contact us today to talk to a trusted advisor. We can help you manage your personal finances as well as your business. We help CEOs, business owners, founders, partners or proprietors of a business who want more time, education and advice.
---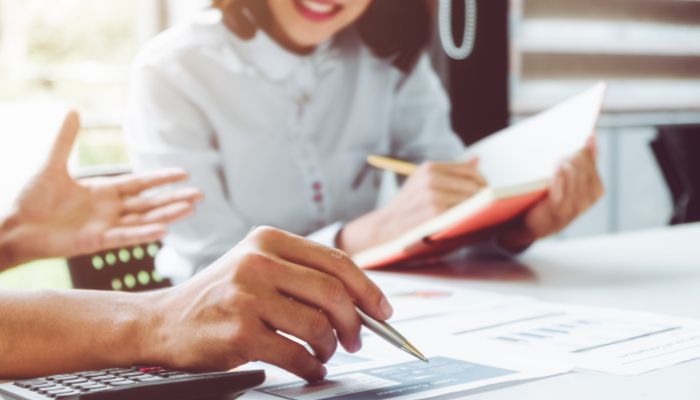 Mission Wealth can be your personal CFO.
---
Contact us today to talk to a trusted advisor. We can help you manage your personal finances as well as your business. We help CEOs, business owners, founders, partners or proprietors of a business who want more time, education and advice.
---