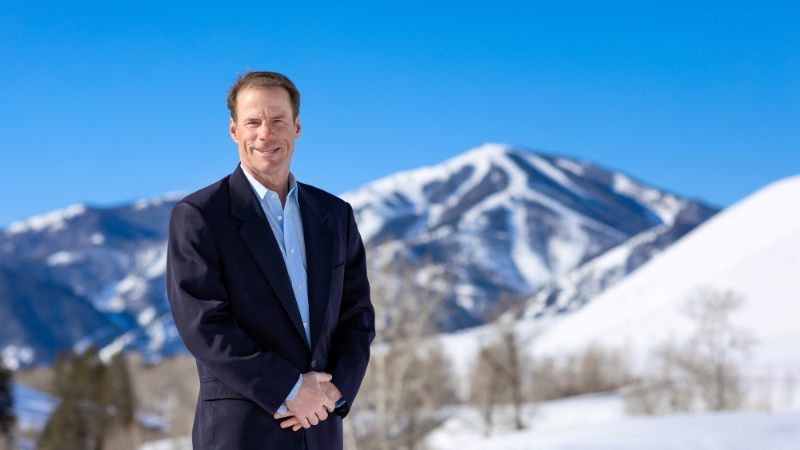 ---
Mission Wealth's Spotlight on the Team for April 2019 is Client Advisor, Pete Woodring. Before joining the Mission Wealth team in 2019, Pete developed a strong portfolio management foundation at US Trust, and deep planning expertise while he partnered with his father at Cypress Partners. In this interview, read about Pete's love for Sun Valley, Idaho, his knowledge of behavioral finance and his passion for sustainability.
What are a few childhood experiences you had that formed who you are today?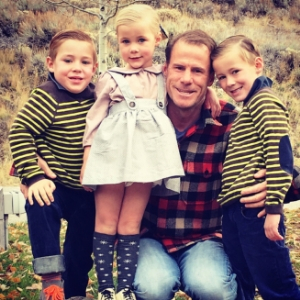 I was raised by two very engaged and supportive parents who played an active role in the things that my brother and I were involved with, as well as in the community. The lesson learned through observation was to be present and engaged with those closest to you, and to work hard, be honest and to treat others well. They shaped how I carry myself today, and I am thankful to be able operate in a very similar fashion with our children.
How do you like to spend time outside of Mission Wealth?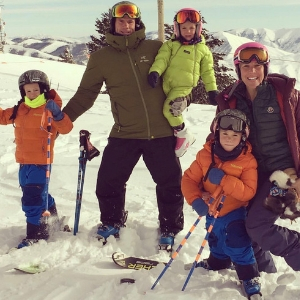 When I am not helping clients plan for the road ahead, I am with my family, and as long as we are together, we are happy and having fun. We are lucky to live in the beautiful mountain setting of Sun Valley, Idaho, where we moved from Marin County for our love of the mountains. The access to world-class outdoor recreation just outside our door is endless, and we especially enjoy skiing, mountain biking, rafting/kayaking and camping. We also enjoy spotting wildlife, and our most recent sighting was a moose at our front door when we returned home from skiing last month.
Are you a raving fan of anything – like a sports team or band or school?
I am a fan of those who are committed to preserving our planet. Humans account for a mere 0.01% of life on earth, yet we are both the most dominant and destructive species. In order to relieve the planet of the massive pressure we've imposed on its natural resources, we need to change the way we do things, so that future generations can enjoy its beauty and the essentials that it provides. Our socially responsible investing (SRI) option is a means to help support the sustainability of our planet by investing in companies with an environment, social and/or governance conscious and purpose.
Are you a part of any organizations or clubs?
I am the treasurer of the American Avalanche Association (A3) whose mission is to keep people safe in avalanche country through education, professional development, outreach and research. A3 acts on behalf of avalanche professionals and their beneficiaries to ensure access to education, safety, training, and up-to-date resources. A3 professional members include snow science researchers, search and rescue professionals, avalanche forecasters, educators, professional guides, athletes, snow safety officers, snow rangers, patrollers, technicians, and explosive specialists. A3 focuses on three key initiatives: education, publications, and outreach, to connect organizations and professionals with vital resources.
What do you think makes you well-suited for your current role?
I ultimately care about the well-being of others, and want to help guide those with whom I work towards balanced and purposeful lives. Wealth is more than just a number; it's a lifestyle, which includes things such as family, friends, community involvement and pursuing passions. It involves protecting loved ones, and being able to give back and improve communities, and our environment. My focus with clients is to help them towards financial security, so that they can follow and achieve dreams free of financial concern. Our Redefining Wealth process is about understanding how to make financial wealth facilitate lifestyle wealth.
Is there something about your personality that guides your approach?
My approach is driven by honesty, transparency and open communication. My role as a client advisor is to serve as a client advocate, and to make decisions based on one simple premise: to act in the client's best interest. Open dialogue with clients prior to investment/planning decisions ensures that actions meet client objectives.
What are your favorite kinds of clients to work with and why?
I like to work with clients who are interested in being part of the dynamic planning journey. By no means is planning a static exercise; goals and interests change, life events happen, markets and economies fluctuate, new investment vehicles are created and estate/tax codes change. Engaged clients not only make the process more enjoyable, but more client involvement often helps us uncover creative and valuable planning opportunities.
Give me one piece of financial advice you would offer clients.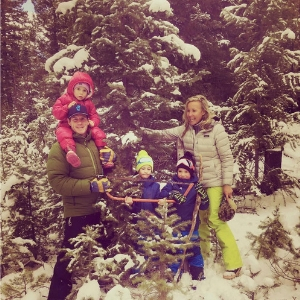 Don't try and outsmart the market. The daily market machine is millions of traders and trades deep, and rapidly prices new information. Attempts to try and maneuver in and out of the market in hopes of timing a market cycle and/or trading on a perceived inefficiency is often a futile exercise. The strategy with the most probable and enjoyable outcome is based on years of academic research, and focuses on things that investors can control, such as asset allocation and location, gaining broad global diversification, keeping costs low and tax efficiency high and staying disciplined throughout the process.
What is a subject or area of finance that not many people know a lot about, but understanding it could really help their financial picture?
Behavioral finance is a common concept, yet many investors fall victim to market noise, predictions, short-term outlooks and the two main emotions that drive markets: greed and fear. Investors have a tendency to trade on news, and to chase returns at market highs, and to sell during market lows. Separating emotions from investment decisions, understanding the time horizon of assets and instilling discipline and a prudent investment process increase the chances of success, and more favorable outcomes.
What is going to be your main focus in the coming years?
My focus in the year ahead and beyond is to work closely with clients to help them achieve their dreams. This means managing wealth in harmony with lifestyle goals and objectives. Wealth managed properly facilitates lifestyles free of financial concern, so one's focus and energy can be directed towards family, friends, passions and other things that lead to overall health, happiness and lifestyle fulfillment.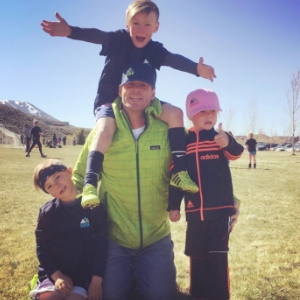 1123165 4/19
---