Mission Wealth is a proud corporate sponsor of the Women's Fund again this year. Our Director of Marketing Michelle Wisniewski (a new 2018 member), and Partner and Director of Business Development Dannell Stuart (a member since 2010), both attended the member kickoff event at Garden Court in Santa Barbara this week.
"At Mission Wealth we love the Women's Fund because it is truly a grassroots, collaborative effort to serve some of our community's most vulnerable citizens – women, the elderly, and children," said Dannell Stuart. "We know that when we support the Women's Fund, that support is going directly to our neighbors who are most in need. We greatly respect the research process of the Women's Fund and the diligence that is involved in their grant-making process. Through the collective efforts of all of the members involved, the Women's Fund is changing literally thousands of lives on the South Coast every single day."
A collective donor group, the Women's Fund of Santa Barbara enables women to combine their charitable dollars into significant grants focused on the critical needs of women, children and families in south Santa Barbara County.
"I am excited to volunteer this year and support a group of strong, educated strategic givers who are inspired to make lasting change in our community through the impact of collective giving," said Michelle Wisniewski.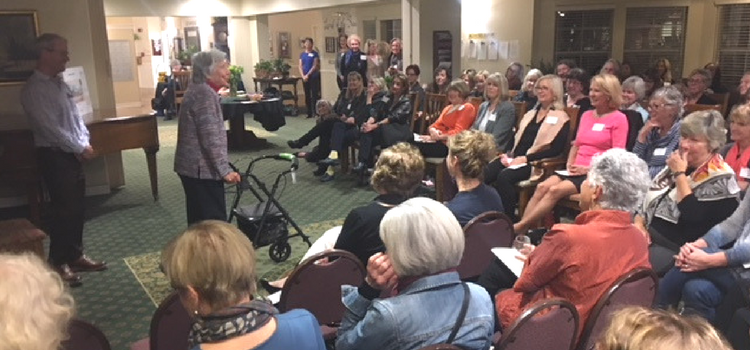 Mission Wealth Partner and Client Advisor Tricia Fahnoe has also been involved with Women's Fund since 2012. "I was initially introduced to the Women's Fund while attending the Santa Barbara Foundation Man & Women of the Year awards dinner. I loved the focus of women, family and children and the dedication by the Research Committee members to find specific needs within our community. Each year I am inspired by the impact the Women's Fund has in Santa Barbara."
(Pictured from left to right in primary photo: Sandy Schoolfield, Michelle Wisniewski, Shelley Hurst and Dannell Stuart.)