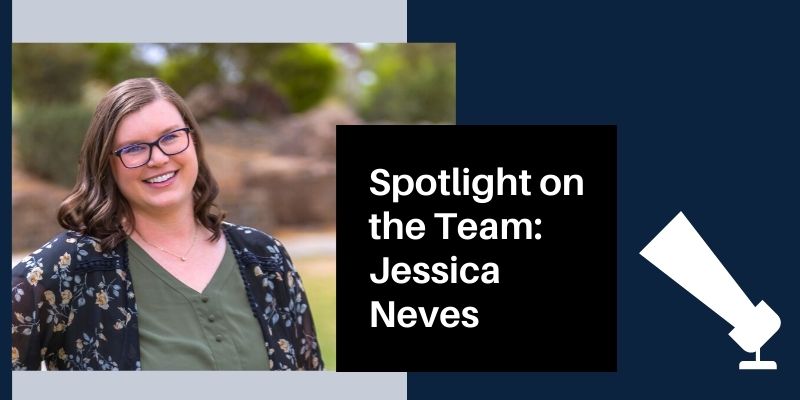 Each month at Mission Wealth, we interview a new team member and publish the interview in a spotlight article. This month we talked with Human Resources Manager Jessica Neves, and learned about her upbringing, hobbies, self-care and advocacy work. Learn more about Jessica in this interview.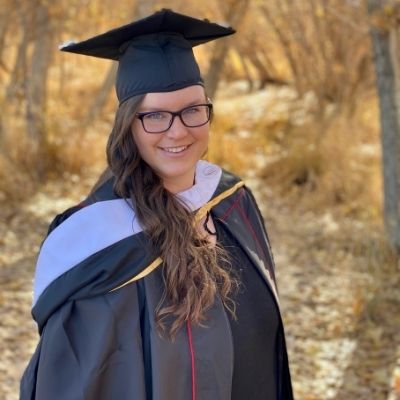 What makes you well-suited for your role as a Human Resources Manager at Mission Wealth?
I am definitely a huge people person, and thrive when given lot's of time to engage with others. As an employee, this helps me to be the best advocate for our firm - I truly enjoy what I do!
What Guides your Approach?
In my approach I tend to be an open, friendly and bubbly person. I can always find random common interests, and ways to spur on a conversation. This definitely helps me to build strong and authentic relationships.
What are a few childhood experiences you had that formed who you are today?
I remember being devastated to be leaving everything I knew and all of my friends back in Illinois when we made the move to Arizona. After the move, I attended 5 different schools and became very comfortable making new friends and starting conversations. As a HR professional, I have to get to know new people constantly, especially as a part of the onboarding process. My experiences at new schools as a child have helped to develop my social skills into what they are today, and this strength has closely correlated with my career opportunities and successes.
Growing up, we would take an annual family vacation to San Diego to visit the beach, SeaWorld, and the San Diego Zoo. These memories hold such a special place in my heart and constantly remind me of how important time with family, or even just time away from work is.
In 50 years, no one is going to give me an award for never taking a lunch or a vacation. We need to take care of ourselves to in turn be the best version of us in everything we do.
How do you spend time outside of Mission Wealth?
I am incredibly close to my family, so most of my time is spent with them outside of work. You can always catch us at a family BBQ on the weekends or hanging by the pool in the AZ heat. I also like to try out crazy DIY projects around the house, and my husband and I are both foodies and love to try new local restaurants and recipes of our own. I married into a Raiders family, so I am a Raiders fan by default (at least they will be closer to home now that they are in Vegas!).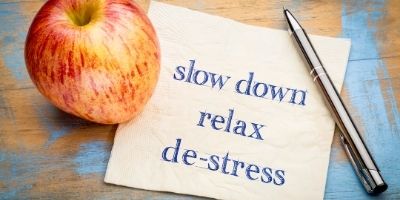 If you could offer any advice to your younger self, what would it be?
I would tell myself to not stress as much. So often we worry and stress about things that all happen for a reason and work themselves out – so just live in the moment and 'let it go'!
At Mission Wealth we talk to people all the time about what their goals and aspirations are. So what's on
your

bucket list?
I have always wanted to have a cabin up north to escape the heat and create memories with my family. I would love to someday make this investment and be able to bring my son to the Arizona snow!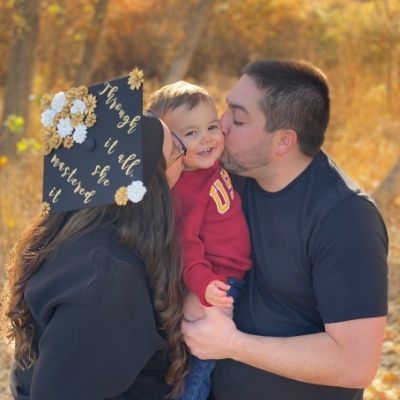 Are you a part of any organizations or clubs you can tell us about?
I am a member of my neighborhood's local produce co-op. Not only do I love supporting local where I can, but the group sources amazing fruits and vegetables that force me to explore new recipes and expose my son to different things that I would not necessarily buy at the grocery store. Within Mission Wealth I'm a part of Women on a Mission, as well as the Diversity and Inclusion taskforce.
Can you share one piece of professional advice you would offer someone looking to be in a HR Manager role like yours?
Find an organization where you truly align to the values and mission that the company and leadership team follow. HR touches so many internal functions, and the relationship with the leadership team is critical to mission success and continuing to make an impact on the organization. 
MISSION WEALTH IS A REGISTERED INVESTMENT ADVISER. THIS DOCUMENT IS SOLELY FOR INFORMATIONAL PURPOSES, NO INVESTMENTS ARE RECOMMENDED. ADVISORY SERVICES ARE ONLY OFFERED TO CLIENTS OR PROSPECTIVE CLIENTS WHERE MISSION WEALTH AND ITS REPRESENTATIVES ARE PROPERLY LICENSED OR EXEMPT FROM LICENSURE. NO ADVICE MAY BE RENDERED BY MISSION WEALTH UNLESS A CLIENT SERVICE AGREEMENT IS IN PLACE.