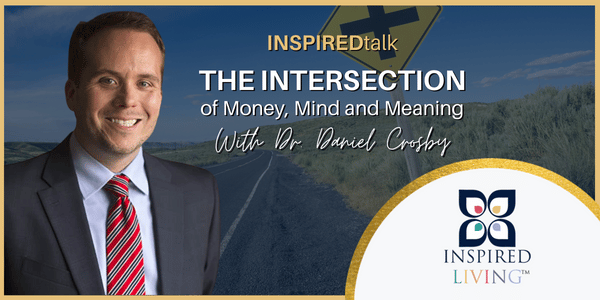 ---
On Thursday, January 20, 2022, Mission Wealth hosted our sixth INSPIREDtalk where we heard from psychologist and New York Times bestselling author Dr. Daniel Crosby explain the nine timeless truths about investing and finance.
During the past couple of years, we have navigated some of the most complicated, challenging, and emotionally complex markets of all time. In this INSPIREDtalk, we talk about how to make financial decisions in times of uncertainty.
Watch Dr. Crosby's INSPIREDtalk
Top Takeaways from Dr. Crosby's INSPIREDtalk
1. Control What Matters Most
Individuals often want to know what the market is going to do and almost always, these questions focus on externalities such as, "What's the Fed going to do?...What's President Biden going to do?...What's Putin going to do?..." Yet all of these externalities are unknown.
These are external factors in which we have no control. And worrying about these factors in which we are powerless can be a source of confusion, consternation, and fear. All of these results can lead us to make bad decisions financially.
Research shows that all of the things that determine whether or not you live a successful and happy life reside firmly within you and are within your control.
However, you're not in it alone and your financial advisor is here to help manage those behaviors, maintain an internal focus, and to avoid two to three enormous pitfalls over the course of an investment lifetime.
2. Emotion is the Enemy of Good Decisions
In Dr. Crosby's book, The Behavioral Investor, he dives into the research around emotion and money. What he found is that money has the ability to manipulate our emotions more than any other construct. In fact, research found that under stress, the average investor loses about 13% of their IQ.
Environment is one factor that can help you control your emotions. The environment we place ourselves in has everything to do, even subconsciously, with the way we make choices. In the last couple years, many have succumbed to "doom scrolling", where we often look at the worst news possible. This puts ourselves in a very negative, fear-based environment.
The second rule of emotion is recognizing the impact of the last two years on our energy and mental health.
When making important decisions, remember the acronym HALT. Don't make these decisions while Hungry, Angry, Lonely, or Tired. For financial decisions, if you are Excited about an investment, it most likely is not a good decision.
3. Do Less Than You Think You Should
As a human race, we have an impulse toward dramatic action in the face of fear or uncertainty because so many times in life, this is the right thing to do. While it is counterintuitive, the thing we should do most often in the market is nothing.
Think of a soccer goalie - in the face of fear or in the face of uncertainty, we don't need to dramatically dive left or right, but to stand our ground, stay tuned to the mission, and stay centered.
4. Trouble is Opportunity
"The time of maximum pessimism is the best time to buy, and the time of maximum optimism is the best time to sell." - Sir John Templeton
When we look back at market history, the average market return for a given year over long periods of time is around 8-10% a year.
If the market is flat to down 5%, the next year's return is quite average at 8.3%.
If the market is down dramatically at 35-40%, the average next year's return is very elevated relative to history at 14%.
If the market is down big at 50% or more, the next year's return is right back at 53%.
Humankind is often is wired to tune into the negative, the catastrophic, the exceptional, and the unusual. But the next time you hear one of these sayings of doom, remember the following quote.
"The more famous the expert, the less likely they were to be correct." - Dr. Philip Tetlock
Recent research done on individuals who watched their favorite cable financial news sources monitored brain activity through a fMRI machine. Many of these financial news experts are often loud, pounding the table, and over emphatic; yet it was shown to shut off the viewer's part of their brain associated with critical thinking and decision making.
This research shows we need to get this information and advice from a true expert and individual who knows us: our mission, our goals, our family, and our risk appetite. Your Mission Wealth advisor is here to guide your family, your goals, your passions, and to help with one-on-one individual recommendations.
It has been an unusual couple of years to say the least. In such uncertain times, it can become easy for us to say the old rules don't apply.
It is easy to say "I know I'm supposed to hold... I know I'm supposed to be patient... I know I'm supposed to stay focused on my goals... but things have gotten weird, so the rules don't apply anymore". This is based on the psychological construct of overconfidence, which is effectively saying that while something may work for others, I'm different.
Overconfidence will happen, but it is something we have to overcome. It may have been a couple of unusual years, but the rules of good money management remain the rules and we have to stick with them.
This rule is centered around remembering your values and goals and keeping those at the center of how you make financial decisions.
A study that focused on positive equity flow from 2007-2011 showed that after the market crash in March of 2009, people were pulling money out of stocks in every vehicle but one - their kids' college funds. This study showed that people were able to be brave and make the right decisions to maintain their sense of "why". They found a bigger "yes" in what they loved than the "no" in their fear - this is essential to Mission Wealth's go-to-market, Mission Wealth's philosophy, and essential to making great financial decisions.
8. Think About Your Own Wellness
This five-part system will help lead you to make thoughtful, patient, long-term financial decisions. If we can get the following in a positive cycle, if we can get our minds and hearts right, we can get our wallets right.
Positive Experiences: Are you getting enough lightheartedness, positivity, and fun in your life?
Engagement: Do you engage yourself in deep meaningful work?
Relationships: How are your relationships doing? Are you nurturing the relationships in your life, despite the strain COVID and distance has put on them?
Meaning: Are you working for something bigger than yourself and bigger than money? This could be volunteering, philanthropy, religion, yoga, meditation, family time, etc.
Advancement: Are you learning something new every day? Are you better today than you were yesterday? Are you making progress towards your goals?
9. Never Bet Against Humanity
It has been a strange couple of years and an interesting time as an investor. We've had the quickest bear market of all time, then a raging bull market, and recently we've had some choppiness and uncertainty.
One way to stay on course is the fundamental belief that humanity will move onward and upward in the years to come. In a way, investing is betting on humanity and an optimistic outcome.
About the Speaker | Dr. Daniel Crosby
Educated at Brigham Young and Emory Universities, Dr. Daniel Crosby is a psychologist and behavioral finance expert who helps organizations understand the intersection of mind and markets. Dr. Crosby's first book, Personal Benchmark: Integrating Behavioral Finance and Investment Management, was a New York Times bestseller. His second book, The Laws of Wealth, was named the best investment book of 2017 by the Axiom Business Book Awards and translated into five languages. His latest work, The Behavioral Investor, is a comprehensive look at the neurology, physiology, and psychology of sound financial decision making.
Learn more and listen to his podcast, Standard Deviation.
Daniel was named one of the "12 Thinkers to Watch" by Monster.com, a "Financial Blogger You Should Be Reading" by AARP and a member of InvestmentNews prestigious "40 Under 40". When he is not consulting around market psychology, Daniel enjoys independent films, fanatically following St. Louis Cardinals baseball, and spending time with his wife and three children.
Sign up for Our Next Inspired Living Event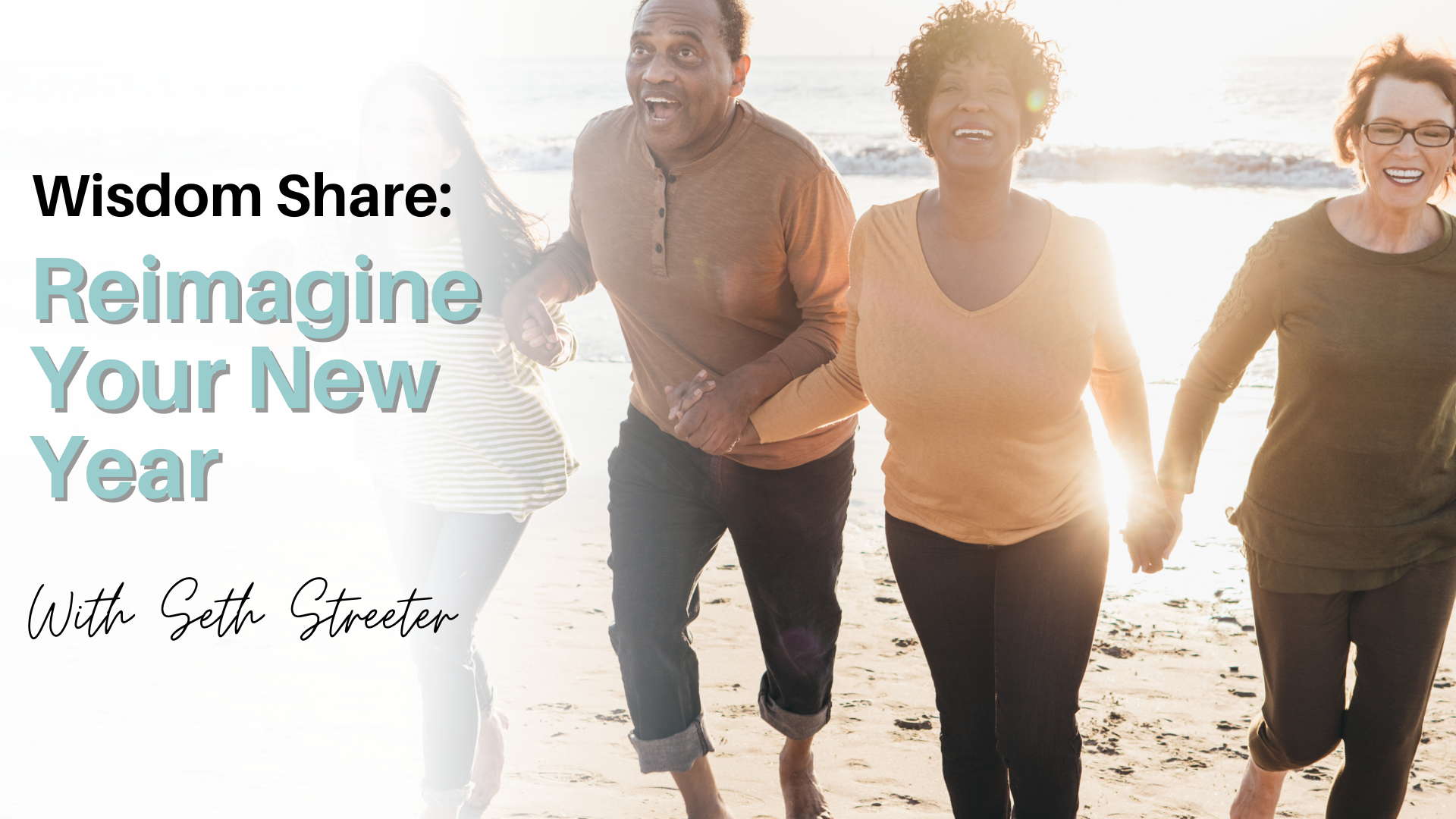 Join Seth Streeter on February 10, 2022 at 10:30am PT and connect with other wisdom-seekers for a session of self-discovery for the new year! Cultivate new areas of expansion by enjoying an atmosphere of collaborative learning. Gain meaningful, actionable insights and advice that works to bring you closer to your new year goals - new year, new you!
When you register you will receive a confirmation email with the meeting details - keep this somewhere safe so you can easily join the meeting on the day.
MISSION WEALTH IS A REGISTERED INVESTMENT ADVISER. THIS DOCUMENT IS SOLELY FOR INFORMATIONAL PURPOSES, NO INVESTMENTS ARE RECOMMENDED. ADVISORY SERVICES ARE ONLY OFFERED TO CLIENTS OR PROSPECTIVE CLIENTS WHERE MISSION WEALTH AND ITS REPRESENTATIVES ARE PROPERLY LICENSED OR EXEMPT FROM LICENSURE. NO ADVICE MAY BE RENDERED BY MISSION WEALTH UNLESS A CLIENT SERVICE AGREEMENT IS IN PLACE.
00437176 1/22