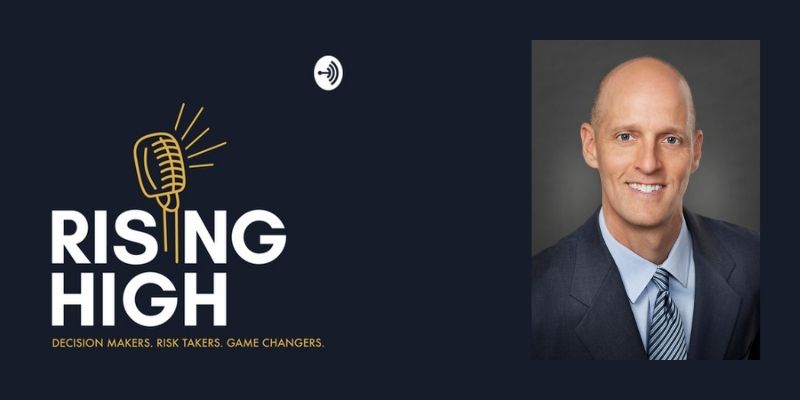 In this two-part podcast interview, Seth Streeter and Ananya Dugar, host of the Rising High Podcast, reflect on the true meaning of wealth, the billionaire mind, and how Seth is shifting this definition within the financial industry.
---
Have you ever wondered how the billionaire mind works? On October 20, 2020, Seth Streeter, CEO and founder of Mission Wealth, and Ananya Dugar, host of the Rising High Podcast, held a two part interview where they reflected on the true meaning of wealth, and explored how Seth is shifting the definition of what a wealthy mindset truly is. Jump into Seth's strategic thinking as he works to transform his firm and the financial industry, towards considering more than just the numbers.
"From a major in Sociology, to a career in Finance, Seth allowed the red thread of life to guide him to take his wealth management firm from nothing to over $3 billion in assets, working with over 1,500 happy families across the country! Seth achieved this by breaking away from the industry norms of unethically pushing financial products to optimizing the life of his clients by redefining the meaning of wealth!" - Ananya Dugar, host of Rising High.
We've put together some of our top takeaways from this two part interview, focusing on how Seth is strategically shifting the meaning of wealth within his firm, team, and industry. You can also listen the podcast interviews below.
Using financial services as a gateway for optimizing client's lives.
I've worked with many wealthy families that seem to have it all but ultimately, they weren't that happy. After spending time in other countries on service trips, I noticed that people without a lot of money were much happier than the families I worked with. I started to reflect on the fact that money is not the source of happiness – there's a lot of dimensions of happiness including the quality of your social connections, your physical body, your contribution and your intellect.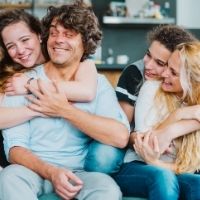 At one point I realized that if I was here to be a positive change agent in people's lives, I couldn't just stay focused on the numbers. Instead, I needed to focus on these other dimensions. When you're in financial planning, it's such a unique seat as families open up to you. I thought, let's use that as a Trojan horse to open up these other conversations beyond money and to life and life purpose.
Developing a trustworthy and loyal team by conveying your "Why".
To build a team, you have to decide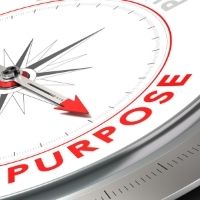 what your "Why" is as an organization. Of their companies, leaders should ask themselves, "Why do we exist?" and "What's our purpose?" You have to have a clear purpose of who you are, why you exist as an organization and clearly communicate it. If you do all that, you can convey it to others and they will like to join you if there's a shared "Why".
You also need to invest in people. When people feel like you're caring for them as a whole person, they tend to be very loyal and want to be a great team member.
Developing (and maintaining) a growth mindset.
A growth mindset is when you're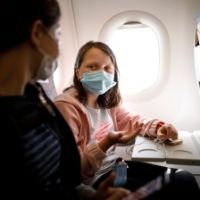 always curious. You're open to there being other ways of doing things that might be very different from yours but could still be positive. A game I like to play is pretending that someone sitting next to you on the plane or bus has mastery in something you could learn from. Instead putting your earbuds in or looking at your social media, imagine that you have the opportunity to learn from him or her. This is a growth mindset. Trust that the world is here to support you but you're also putting yourself in positions that allows you to keep benefiting from them.
Interested in meeting like-minded individuals to share and gain wisdom? You might enjoy one of our Inspired Life™ Wisdom Shares.
Listen to the podcasts below!
Links not working? Click here to listen to part 1, and part 2.
About the Rising High Podcast
Join Ananya Dugar as she unravels the journeys and secrets to success of top CEOs and leading entrepreneurs across America. This is not just a podcast; it is a community of sharing, mentorship, and dialogue by learning from the brightest minds of today and giving to the upcoming generation of leaders, disruptors and entrepreneurs. Click here to learn more. You can follow Ananya on Instagram or LinkedIn.
00380842 10/20