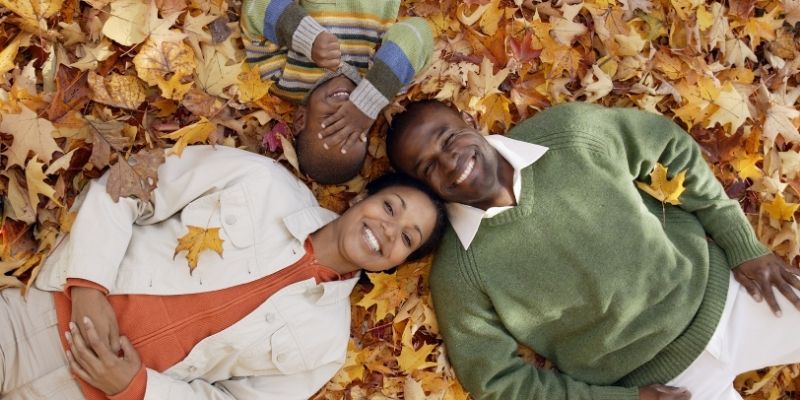 As we enter autumn and temperatures start to cool, crispy leaves and warm sweaters will serve as evidence that not even a pandemic can stand in the way of this cozy season. But will the pandemic be able to stop us from enjoying this time? We've listed some of our favorite ways that you and your family can still have pumpkin-spiced fun this fall, despite the coronavirus pandemic.
---
Folks who are starting to feel that telltale chill in the air might feel a little extra motivation to take a fall trip this year. Outdoor activities are still the safest during the pandemic, and in many parts of the country, winter weather is going to limit those outdoor options very soon.
We've put together six ideas that can support your fun Dimension of LifeTM during the pandemic. Find ideas for both enjoying fall outside, and staying safe inside.
1. Explore drive-in theatres and seek some new venues that are playing movies.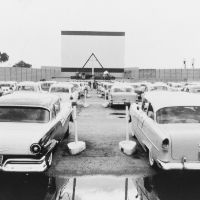 Many families are packing into the car and rediscovering classic drive-in theaters tucked away around the country. Movie screens are also popping up in some non-traditional venues, like on the sides of public buildings or in parking lots outside bars and restaurants.
To drum up business despite the lack of new movie releases, the major theater chains have also added new pandemic-friendly options. In states that have reopened theaters, seating capacity is usually limited so that people can maintain social distance from audience members outside their households. Some chains are even giving families the option to rent out entire theaters for private screenings at reasonable prices.
2. Create your fall advent calendar; focusing on day-trips.
Create a shared calendar for your friends and family that's filled with short trips and mini-activities. Daytrips are still among the safest pandemic activities. Somewhere within an hour or two of your home there's a park or forest preserve where your family can hike, play games, eat a picnic lunch, and snap some Instagram-ready photos of autumn foliage. If you map your route ahead of time, you'll also be able to plan bathroom breaks for the kids and other meal options.
3. Stick to the traditional and pick apples or pumpkins.
Although public health experts tell us that outdoor activities are less likely to spread coronavirus than indoor ones, it's still not a great idea to bunch together with people outside of your household bubble. That's why many orchards, farms, and nature centers have started offering reservations and one-way paths through their facilities. Show up at your allotted time, wheelbarrow your way through apple trees and pumpkin patches, and load your haul into the car at the end.
4. Get away by booking a cabin or cottage.
Although some activities may not be running due to the pandemic, just being in a new environment can make all the difference. For longer getaways, consider renting a house that's adjacent to outdoor activities like fishing or hiking. A well-cleaned vacation home for just you and your family is much safer than sharing indoor space at a hotel. If there are other rental homes available nearby you might be able to sit around a campfire with friends and family.
5. Stay on the go by renting an RV.
Have you and your spouse ever dreamed about buying an RV and travelling around the country in retirement? This might be the perfect year to test drive that idea. RVs let you bring your bubble wherever you want to go. For added safety, many rental companies have ramped up their cleaning procedures and upgraded their phone apps to minimize contact with staff. And if you find out you're not really a road warrior, at least you'll have something to cross off your retirement bucket list.
6. Stay safe and be cautious while using public transportation.
Depending on where you live and your personal situation, you might feel that public transportation is safe, or your only viable option. Please remember that indoor spaces like airports, trains, and bus stations are going to bring you into contact with people who may be travelling from outside your state. Social distance as best you can and avoid particularly crowded areas like cafes and restaurants. Try to limit your contact with surfaces like chairs, countertops, and railings. Wear a mask and bring disinfectant wipes or spray.
Wherever you and your family travel we hope you find safe ways to make fall memorable this year. And if you're already looking ahead to (hopefully) a more adventurous 2021, let's schedule an end-of-the-year call and see how we can work some extra vacation time into next year's financial plan.
00380463 10/20
---