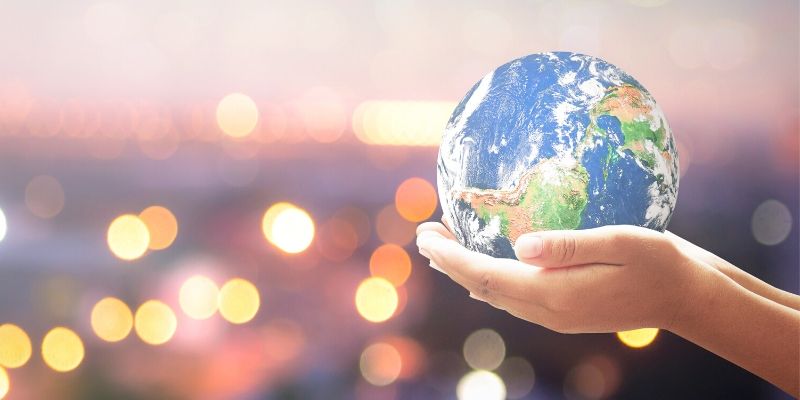 ---
Impact and sustainable investing is a trend that has gained traction through the years. No longer is it considered something that is "the right thing to do," it's also a profitable way to align investment returns with one's ideals and values.
"I joined Mission Wealth to be a part of a dynamic and passionate group of professionals with a strong commitment to the long-term financial health of their clients" said Kristen Taylor. "I was drawn to their comprehensive approach to wealth management and their caring culture, which focuses on empowering clients to lead more fulfilled lives. I am also proud to be part of a firm that strongly supports my passion for socially responsible and sustainable investing."
In this podcast episode, Adam Torres and Kristen Taylor, MSFA, CFP®, Client Advisor at Mission Wealth, explore the future of impact and sustainable investing. Click on this image below to hear the podcast interview.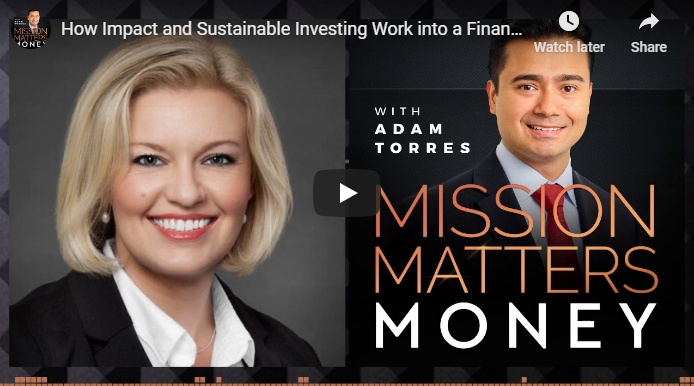 Are you living your life in a way that brings you joy and meaning?
Join the Inspired Living™ movement to elevate your past, present and future. Let us introduce you to prominent thought-leaders, life coaches, and influencers who can work together with you to develop your customized life plan. We will give you curated resources, actionable advice and targeted strategies during your journey of self-discovery. Then we will align your multi-dimensional and multi-faceted life with your ultimate vision so that you can become the BestU™ in your life journey. Learn More
00365545 04/20
---