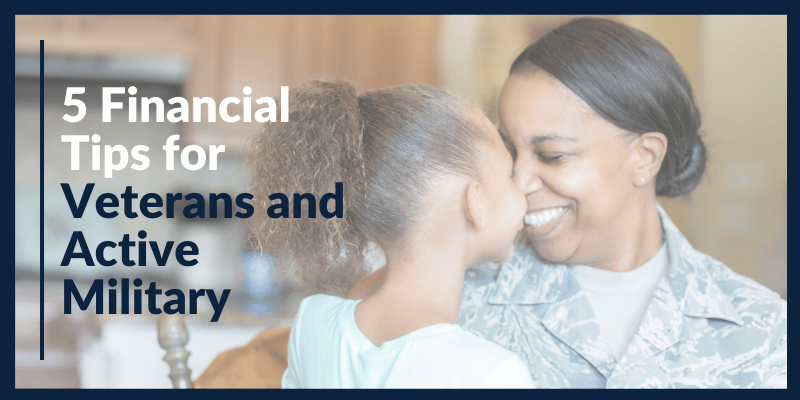 This Veterans Day, Client Advisor Mark Herman discusses the many financial and retirement benefits that the military offers. Mission Wealth is proud to partner with those who have graciously served our country. Thank you to all who have sacrificed and to all active military members.
While less than 1% of the population currently serves in our armed forces, over 7% have served at some point and there's a high likelihood that you have friends or family who are veterans. Very few choose to join the military for the financial benefit alone, as they were likely compelled to serve something greater than themselves.
However, while the decision to join the military entails certain risks and sacrifices, there are also several notable benefits, both during and after service, that may pay off financially.
Veterans are eligible for benefits through the Veterans Administration, ranging from health care, buying a home with a VA loan, or even support for starting a small business. The key to many of these benefits is knowing what you qualify for, which in some cases is based on the veteran's disability rating.
Many veterans leave the military due to injuries or other health concerns connected to their service. The VA offers disability compensation, a monthly, tax-free benefit which can have a significant impact on a family budget if the veteran is not able to attain full employment. The full benefits are listed here.
Check Your State Benefits
Above and beyond the federal benefits, many states
offer incentives
to attract veterans and military retirees, such as exempting military pension income, and college scholarships for the veteran or their children. Further, most states will exempt a portion of property taxes for disabled veterans up to 100%!
---
Ready to work with an expert in military financial planning to create a financial future for your family?
Meet Client Advisor Mark Herman, CFP®, MBA
Many in the military presume they will stay long enough to earn a pension though in reality an average of 83% of members do not stay in for the full 20 years. Thus, saving into a 401(k), or in the case of the military the Thrift Savings Plan (TSP), is an important part of a financial plan. Upon separation from the military, there are some unique elements to consider when deciding whether to leave funds in TSP or rollover to an IRA or Roth IRA.
While most military members do not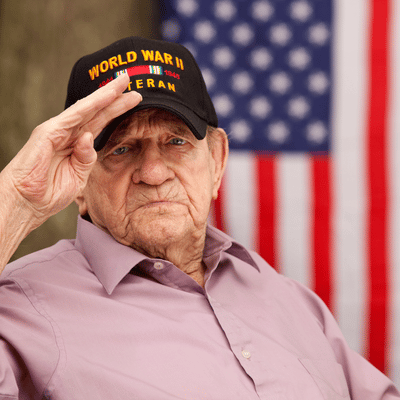 serve long enough to earn a pension, this remains an excellent benefit and can replace up to 50% of the retiree's income and is also adjusted annually for inflation. However, like many pensions there are decisions to be made regarding survivor benefits at the time of retirement which can have a significant impact on a family's financial plan. Having a financial planner with military experience can give a vet a fighting chance to take advantage of the various twists that can come with serving in the military.
Healthcare and Other Considerations
Military retirees also enjoy access to Tricare, which in many cases is better than a plan available on the open market. Note that part-time military members who retire from the Guard or Reserve do not actually begin receiving a pension and access to Tricare again until age 60 in most cases.
Military Financial Advisors at Mission Wealth
The benefits that come with military or federal service can be a significant benefit to your family if properly utilized, and Mission Wealth can help incorporate these into your financial plan. This includes assistance with college planning, tax planning, retirement, and legacy planning. Understanding what benefits are available to you is the first step. Work with an expert in military financial planning to create a financial future for your family.
Mission Wealth Client Advisor Mark Herman, CFP®, MBA, spent 7 years as a Blackhawk helicopter pilot and now serves in the U.S. Army Reserve. He is also an instructor for the Army Command and General Staff College. If you're interested in working with Mark, please reach out to us using the form below.
Copyright © 2022, Mission Wealth is a Registered Investment Advisor. All rights reserved.
MISSION WEALTH IS A REGISTERED INVESTMENT ADVISER. THIS DOCUMENT IS SOLELY FOR INFORMATIONAL PURPOSES, NO INVESTMENTS ARE RECOMMENDED. ADVISORY SERVICES ARE ONLY OFFERED TO CLIENTS OR PROSPECTIVE CLIENTS WHERE MISSION WEALTH AND ITS REPRESENTATIVES ARE PROPERLY LICENSED OR EXEMPT FROM LICENSURE. NO ADVICE MAY BE RENDERED BY MISSION WEALTH UNLESS A CLIENT SERVICE AGREEMENT IS IN PLACE.
00483518 11/22