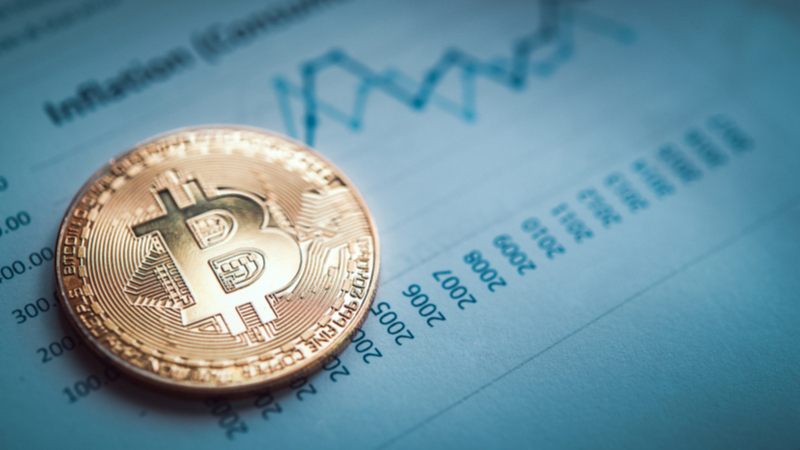 ---
Bitcoin is the largest and most established "crypto-currency" available. Crypto-currencies utilize blockchain technology to facilitate transactions on a peer-to-peer basis. It is a decentralized currency that is not issued by a central bank; whereas the Federal Reserve (Fed) issues U.S. dollars or the European Central Bank (ECB) issues euros, the supply of Bitcoin is set in advance.
 
Should I Invest in Bitcoin?
Mission Wealth considers Bitcoin to be highly speculative and does not currently recommend an investment on behalf of clients.
As an investment, Bitcoin elicits polarizing views. Proponents may argue that bitcoin is on the verge of the greatest bull run ever, while critics consider the currency worthless and a fraud.
 
What is Blockchain?
Blockchain technology is an open-source, publicly available ledger that underpins Bitcoin transactions. The technology stores the complete transaction history of all Bitcoins and is structured in a way that is essentially secure from tamper and revision. Whenever a Bitcoin transaction takes place, it is added to the blockchain ledger. Because the ledger is publicly available, the technology allows all parties to confirm the legitimacy of the bitcoin before entering into a transaction.
Importantly, despite being widely considered as synonymous with each other, Bitcoin is not blockchain and blockchain is not bitcoin. Indeed, the security attributes of blockchain technology have led to interest in its use across other industries, such as storing medical records, legal documents, and property transactions via smart contracts, amongst others.
 
What is Bitcoin Mining?
Unlike mining in the traditional sense, Bitcoin miners are individuals who utilize high powered computers to both verify transactions and unlock new Bitcoins. There is a predefined supply of 21 million Bitcoins, however just over 17 million Bitcoins are currently in circulation; the remaining Bitcoins are set to be released over time. Miners use their high powered computers to search and discover these newly released Bitcoins and unlock them for use. Miners also act to verify the legitimacy of all Bitcoin transactions. In both instances, miners receive Bitcoin as a reward.
Ultimately, the future of Bitcoin may be binomial: it may either succeed and increase substantially in value, or go to zero. Only time will tell.
Let's take a look at some of the most commonly referenced viewpoints.
 
Support for Bitcoin
The primary value proposition often referenced is that Bitcoin provides access to anyone in the world to a sovereign base currency, independent of any central bank. It has sometimes been referred to as the "new gold" or "digital gold." Whereas central banks can inflate the monetary base and erode the value of that currency, Bitcoin is immune to this dynamic. Whereas more gold can be mined, increasing supply and potentially depressing the price of gold, Bitcoin has a predefined level of supply that cannot be influenced.
Bitcoin allows for secure transactions between any two global parties without the need for a bank or financial institution to act as an intermediary. Someone from Europe can transact directly with someone from the U.S. without the need for foreign currency conversion of euros to U.S. dollars (and associated expenses). Likewise, someone from Australia can transact directly with someone from the U.K. Proponents would argue that eliminating financial intermediaries helps facilitate faster, cheaper and direct transactions, while the use of blockchain technology improves the security of those transactions.
 
Opposition to Bitcoin
It's inherently worthless. There is no physical asset backing Bitcoin (the coins you often see referenced are gimmicks used to market it). Unlike the US dollar, which has the full faith and credit of the U.S. Government behind it, or gold which you can physically own and also has an industrial use, Bitcoin is not backed by anything. Critics would argue that the value of Bitcoin is solely predicated on the greater fool theory: that someone is (irrationally) willing to pay more for it than you did.
It's too volatile and central banks will never let it proliferate. To offer a widely accepted and viable medium of exchange, a currency's price must be reasonably stable; it is very difficult to price anything in Bitcoin when the value of Bitcoin may change +/- 5% (or more) in any given day. Moreover, the costs associated with transacting Bitcoin are still relatively high. Opponents would also argue that Bitcoin represents a threat to traditional central banks and as such, they will never allow it to flourish. Central banks' sole role is to control the money supply and in turn influence the economy; Bitcoin is a clear threat to their very existence. As such, central banks may cripple the viability of bitcoin's use via regulations.
 
A Note on Security Issues
There have been many high profile thefts of Bitcoin and other crypto-currencies. Most notably in 2014, when Tokyo based Mt. Gox filed for bankruptcy after losing 750,000 of its users' Bitcoins. Recently, cybersecurity firm Carbon Black announced that $1.1 billion of crypto-currencies have been stolen year to date. Bitcoin made up approximately 10% of that amount. All these thefts were of Bitcoins held on an exchange, where hackers took advantage of cyber security shortfalls. The more secure option is to hold Bitcoin directly on a device, such as a hardware wallet.
 
A Note on Volatility
An investment in Bitcoin does not come without risks. Indeed, Bitcoin exhibits very high levels of volatility. As an example, after appreciating by over 1,300% in 2017 (no, that is not a typo), the price of Bitcoin subsequently lost more than half of its value in just over a month. From its peak in late December 2017 through early February 2018 it lost -62%.
1045491 6/18
---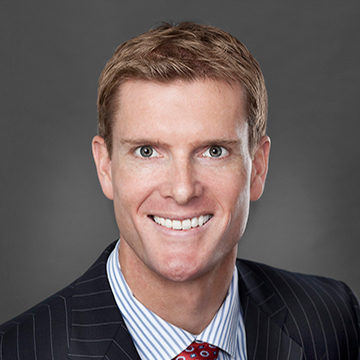 ---
About the Author
Kieran is responsible for portfolio management, trading, analysis, and research functions. Among others, he helps manage optimal portfolio construction and implementation, conducts in-depth manager research and due diligence, and monitors fund performance on an ongoing basis.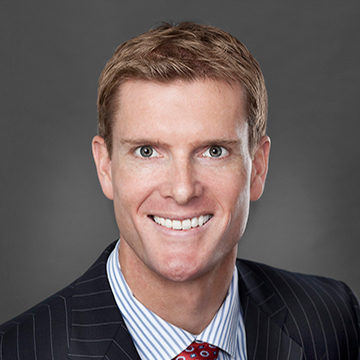 ---
About the Author
Kieran is responsible for portfolio management, trading, analysis, and research functions. Among others, he helps manage optimal portfolio construction and implementation, conducts in-depth manager research and due diligence, and monitors fund performance on an ongoing basis.