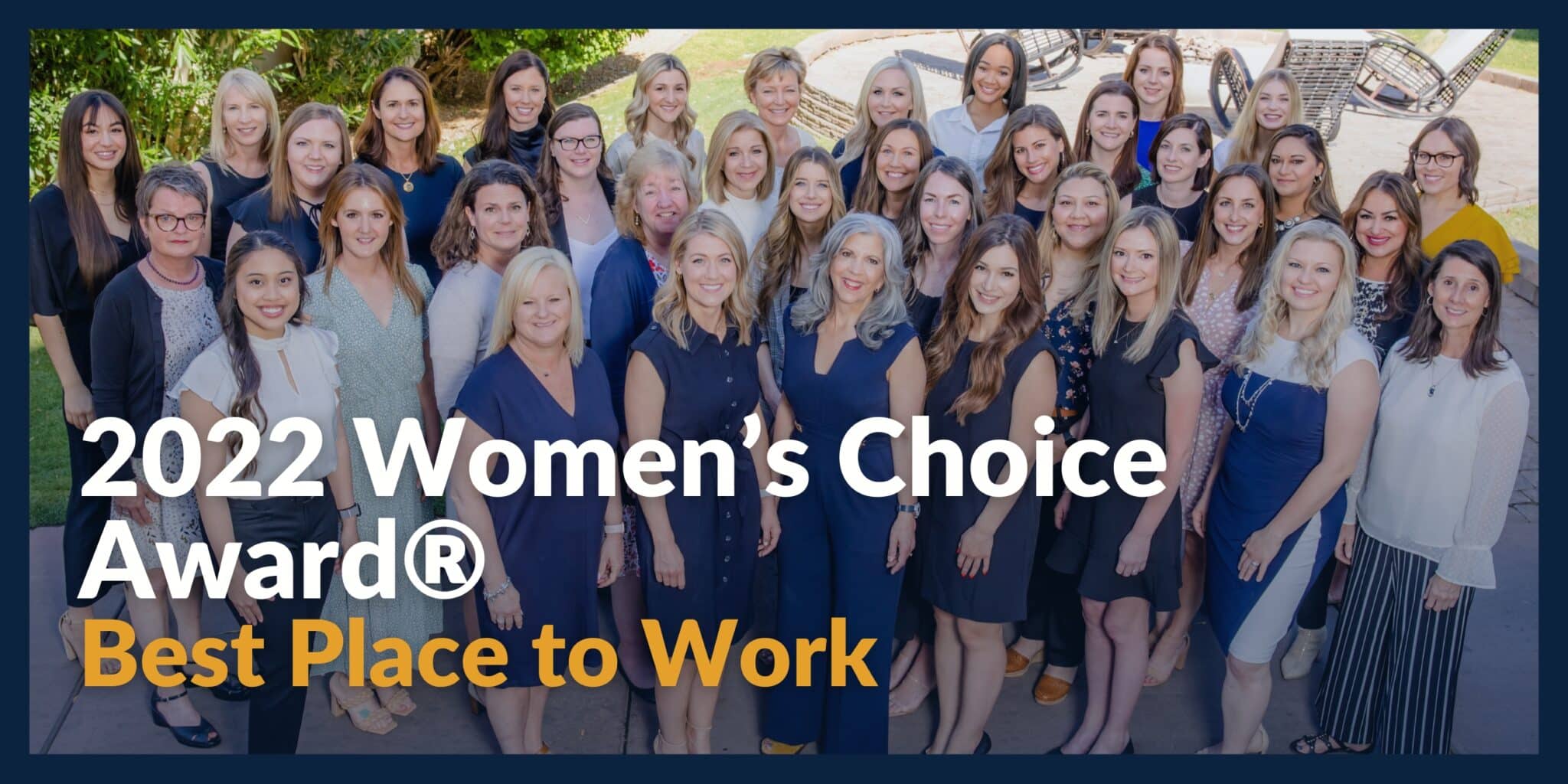 Women's Choice Award® has named Mission Wealth a 2022 Best Company to Work For, receiving recognition as a Best Workplace for Women and Millennials. This award recognizes company culture and policies, including work-life balance and female representation at every level.
Since 2010, the Women's Choice Award—founded by Delia Passi, CEO of WomenCertified and former Publisher of Working Mother magazine—has selected companies based on female representation in the workforce, work-life balance benefits, professional development and support networks, paid and family time off, health and wellness benefits, employee recognition, and financial benefits.
"Creating an inclusive environment where women want to work is more than just policies and percentages," said Dannell Stuart, Partner and Chief Client Officer. "At Mission Wealth, we have long been a promoter of inclusion and gender parity in the workplace. It is a great honor to receive this Women's Choice Award recognition."
Out of 85 employees 47% of the firm is represented by women and 62% are millennials. As a 100% employee-owned firm, 42% of the owners are female and 50% of the firm's executive leadership committee are currently represented by women. The firm has plans to increase female ownership and create additional leadership positions by 2023. Mission Wealth takes pride in its inclusive, caring culture and strives to make it a great place to work.
Mission Wealth has recently earned national industry recognition by Financial Advisor Magazine's Top Registered Investment Advisory Firms Ranking, Barron's 2021 Top 100 RIA Firms Ranking, FORTUNE 100 Best Small Workplaces™, FORTUNE 40 Best Workplaces in Financial Services and Insurance™, Great Place to Work® Certification, Inc. Best Workplaces, and Investment News Best Places to Work. To view current and past awards, visit Awards & Rankings.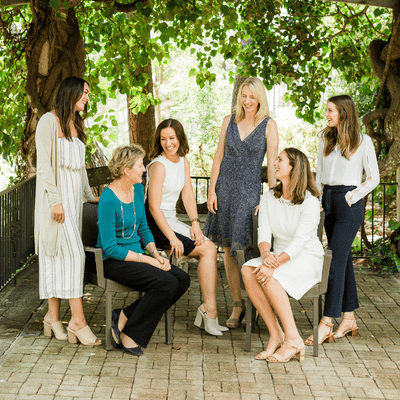 Our Women on a Mission affinity group is a network of team members who advocate and create a community of support for their coworkers and women clientele. Together, we are women who share a passion to help other women achieve their financial goals.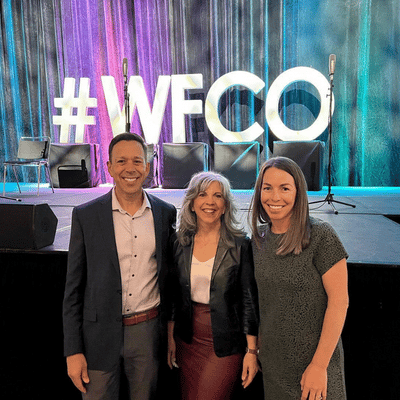 Mission Wealth continues this dedication to diversity and equality through supporting several nonprofits that focus on supporting women, such as the Domestic Violence Solutions and various Women's Foundations around the country.
About Women's Choice Awards
The Women's Choice Award identifies the brands, products and services that are most recommended and trusted by women. Additionally, they recognize the best companies to work for, based on a survey of women indicating what's most important when searching for a job. As the leading advocate for female consumers, WomenCertified Inc., home of the Women's Choice Award, created the first national award based on the ratings and preferences of women.
Each category is given a composite score based on the time/benefit provided and weighted accordingly. Companies that surpass our "highest standards" level earn the Best Companies to Work Award. No fee was paid for inclusion into this specific ranking.
The Women's Choice Award for Best Companies to Work is the only award that reflects the needs and preferences of women based on publicly available data. Data was compiled from a variety of publicly available sources and then weighed accordingly for each of the three categories. Criteria to earn a place on the Women's Choice Award Best Companies to Work list include:
Female and minority representation at the workforce, management, and board levels
Paid time off
Maternity support
Professional development and support opportunities, such as mentorship programs, professional networks, and professional development events
Wellness benefits
"Validation has never been more important than now, and we take great pride in offering an objective and uniform reporting process so women can choose where to work with greater confidence. We recognize that gender and diversity discrepancies are very real in the workplace and knowing we can help her to choose an organization that supports her values is core to our mission," said Delia Passi, CEO and Founder of the Women's Choice Award. "It's an honor to recognize Mission Wealth as a Best Company to Work and their investment in improving diversity, representation, and inclusion in their workforce and their commitment to hire and retain top talent and thereby boosting their competitiveness."
About Mission Wealth
Mission Wealth is a nationally recognized Registered Investment Advisory firm (RIA) founded in 2000 that oversees over $4.8 billion in client assets under management. Mission Wealth is known for its service model, driven by a world-class technology stack that offers financial planning, investment counsel, tax strategies, estate planning coordination, philanthropic advice, and risk management solutions tailored to each client's needs.
Mission Wealth's vision is to provide caring advice that empowers families to achieve their life dreams. Our founders were pioneers in the industry when they embraced the client-first principles of objective advice, comprehensive financial planning, coordination with other professional advisors, and proactive service. Mission Wealth is a fiduciary, and our holistic planning process provides clarity and confidence.
Copyright © 2022, Mission Wealth is a Registered Investment Advisor. All rights reserved.
ALL INFORMATION HEREIN HAS BEEN PREPARED SOLELY FOR INFORMATIONAL PURPOSES. ADVISORY SERVICES ARE ONLY OFFERED TO CLIENTS OR PROSPECTIVE CLIENTS WHERE MISSION WEALTH AND ITS REPRESENTATIVES ARE PROPERLY LICENSED OR EXEMPT FROM LICENSURE. PAST PERFORMANCE IS NO GUARANTEE OF FUTURE RETURNS. INVESTING INVOLVES RISK AND POSSIBLE LOSS OF PRINCIPAL CAPITAL. NO ADVICE MAY BE RENDERED BY MISSION WEALTH UNLESS A CLIENT SERVICE AGREEMENT IS IN PLACE.
Award Disclosure: objective is to identify companies that best meet the general needs of all working women, regardless of age, race, or family status.
Sources: Working Mother Magazine, Best Places to Work, Fairygodboss, Women on Boards, Paid Leave for the US, Where Women Work, Extraordinary Women on Boards, LinkedIn; company websites and annual reports, press releases, and employee review sites such as Glassdoor, and Indeed. Alternatively, companies may submit an application by completing the questionnaire.
Criteria (In order of weight):
Female Representation in the workforce, in management, and board of directors.
Work-Life Balance Benefits, including flexible work schedules, remote working and childcare services.
Professional Development/ Support Networks, such as new hire training, professional development and mentorship programs, and tuition reimbursement
Paid Time Off, including vacation days, sick leave and personal days.
Family Time Off: Maternity and Paternity Leave
Health and Wellness Benefits, such as gym Memberships, employee discounts, and fertility assistance
Employee Recognition / Morale, including celebrations, social events and ESG activities
Financial Benefits, including stock options, bonus, 401k and pension plans
Award Determination: Each category is given a composite score based on the time/benefit provided and weighted accordingly. Companies that surpass our "highest standards" level earn the Best Companies to Work Award. No fee was paid for inclusion into this specific ranking.