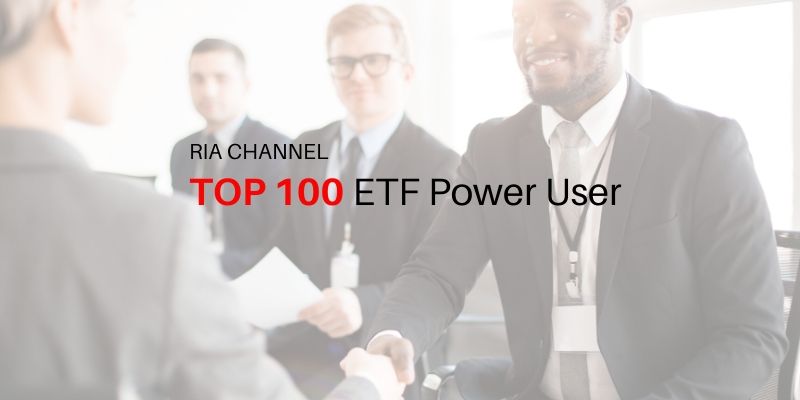 ---
RIA Channel named Mission Wealth in their 2019 RIA Channel Top 100 ETF Power Users Ranking this month.
This year's ETF Power Users ranking showcases wealth management firms based on their aggregate total firm ETF assets. Mission Wealth was listed #59 on the 2019 list.
"We are proud to be recognized as a Top 100 ETF Power User, it further validates our fiduciary commitment to our clients. Years ago we transitioned many of holdings to these investments with an eye on tax efficiency, low cost and diversified market exposure as the primary objectives behind our purchases," according to Brad Stark, MS, CFP, Founder.
RIA Channel provides investment webcasts, research and videos from thought leaders, portfolio managers and financial advisors. They offer complimentary continuing education content daily and have been providing lists and rankings for Forbes and other publishers for over 10 years.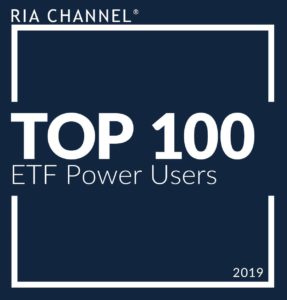 Methodology:
RIA Database identified and ranked RIA wealth management firms using the most exchange traded funds (ETFs). Wealth managers were defined by the following characteristics: 1) total assets were primarily managed for high net worth and non-high net worth individual clients; 2) each firm provides comprehensive wealth management services; 3) firms may be a family office or may provide family office services; and/or 4) firms may provide financial planning services. Broker/dealers were excluded. Firms must be domiciled in the United States and registered with the SEC as a registered investment adviser (RIA). Wealth managers were then ranked based on ETF usage as reported to the SEC per their 13F quarterly Edgar filings as of September 30, 2019. Total ETF assets were aggregated by RIA Database.
Assets under management are as reported to the SEC as of December 31, 2019.
00357249 1/20
---