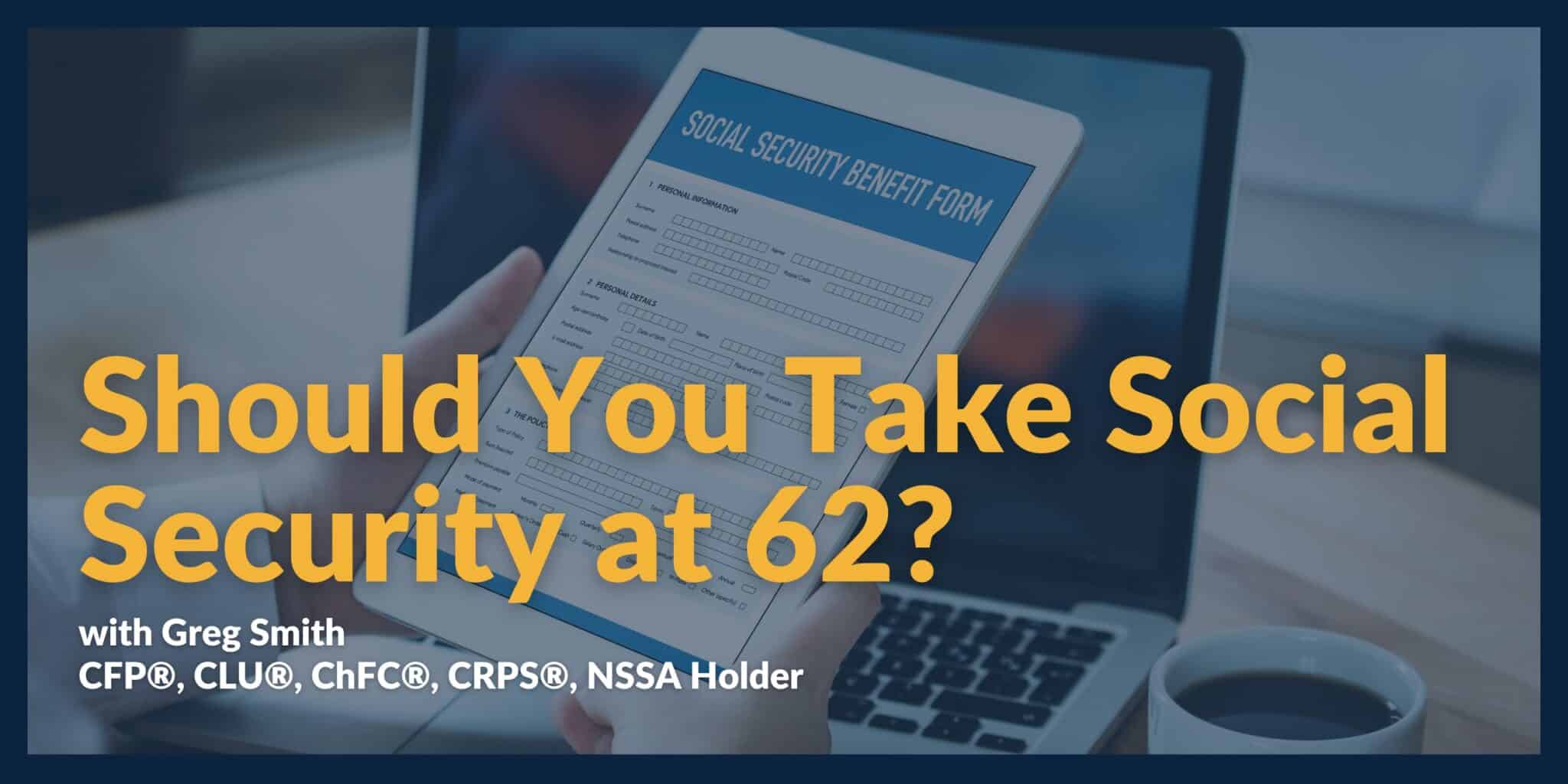 Determining the right time to start receiving Social Security benefits is a significant decision that can impact your financial future. Here are some key points to consider when contemplating whether to file at the age of 62 or wait until a later age:
Reasons to Consider Filing Early at 62:
Increase Total Benefits: Although opting for early filing results in smaller monthly payments, it allows you to potentially collect benefits for an additional 8 years (from age 62 to 70).
Life Expectancy: If you anticipate living shorter than the average life expectancy (around 83 to 84 years), filing early might be more advantageous for you.
Financial Need: If you require immediate income and have limited retirement assets or lack an employer pension, starting Social Security early can provide the necessary funds.
Preserving Retirement Assets: By not tapping into your retirement savings too soon, a larger portion of your IRA or 401(k) remains available for your heirs or for your own enjoyment during later years of retirement.
Future Social Security Availability: If you have concerns about the future of Social Security and the possibility of benefits being reduced significantly, taking benefits early may provide peace of mind.
Spousal Considerations: If you are the lower earner of a married couple, it could be a wise decision for you to file early while your spouse postpones it until the age of 70. This strategy ensures that if one of you were to pass away at a younger age, the surviving spouse can inherit the higher benefit (survivor benefit) from the deceased spouse. Thus, it can be a beneficial outcome for both parties.
Reasons to Consider Postponing Benefits until 70:
Maximizing Lifetime Benefits: Waiting until the age of 70 allows you to receive the highest possible monthly benefit amount for the rest of your life.
Longer Life Expectancy: If you anticipate living longer than the average life expectancy (around 83 to 84 years), delaying benefits can be more advantageous in the long run.
Continued Employment: If you plan to work longer and do not need immediate additional income, postponing benefits until a later age might be a suitable choice.
Tax Efficiency: Postponing benefits can be attractive if you can rely on funds from an IRA with low tax rates to support your lifestyle until you file for Social Security. This approach can potentially result in lower Required Minimum Distributions (RMDs) in the future, leading to reduced taxation on your Social Security benefits.
Employment Flexibility: By postponing Social Security benefits beyond your Full Retirement Age (66 or 67, depending on your birth year), you can work without worrying about the Annual Earnings Test and potential penalties.
Maximizing Your Social Security Benefits
Ultimately, the decision of when to file for Social Security benefits is a long-term decision. It is crucial to consult with a knowledgeable financial advisor who can help you assess the advantages and disadvantages of each option and maximize your social security benefits based on your unique goals and circumstances.
Our clients benefit from compliance specialist Greg Smith, who is a holder of the National Social Security Advisor Certificate. Greg provides special expertise to clients when determining optimal collecting strategies.
If you don't have an advisor or would like to learn more about our approach to financial planning, you can contact us by phone or via our website and an advisor will be in touch. Please visit missionwealth.com to learn more.
Financial Guidance For Your Life Journey
Talk with a financial planner about your next steps.
Guidance For Your Full Financial Journey
Through our comprehensive platform and expertise, Mission Wealth can guide you through all of life's events, including retirement, investment planning, family planning, and more. You will face many financial decisions. Let us guide you through your options and create a plan.
Mission Wealth's vision is to provide caring advice that empowers families to achieve their life dreams. Our founders were pioneers in the industry when they embraced the client-first principles of objective advice, comprehensive financial planning, coordination with other professional advisors, and proactive service. We are fiduciaries, and our holistic planning process provides clarity and confidence. For more information on Mission Wealth, please visit missionwealth.com.
To meet with a Mission Wealth financial advisor, contact us today at (805) 882-2360.
00526206 07/23