---
Tricia Fahnoe
MBA, CFP®, MS

Partner and Senior Client Advisor
---
Tricia Fahnoe
MBA, CFP®, MS

Partner and Senior Client Advisor
"I love what I do because I help people every day. My goal is to guide people so they feel confident with their financial choices and secure with their finances."
Tricia is intimately acquainted with the specific goals and financial lives of her clients and delivers investment strategies, financial planning, risk management, and tax planning solutions to assist in their goal achievement.
---
Team Location: Santa Barbara
Department:
Advisory Team, Partner Group
Tricia entered the financial industry at Merrill Lynch focusing on stock analysis and seminar presentations. She shifted to total wealth management when she began working at Mercer Advisors in 1994. In 1996 she joined a national insurance company as their Investment Management Director, implementing investment advice for its clients. Returning to wealth planning, she rejoined Mercer Advisors in 1998. Tricia moved to Mission Wealth in 2011 to ensure she could follow her professional goal of providing objective advice to meet each of her clients' aspirations.
---
Tricia has a Bachelor of Arts in Economics from Northwestern University, an MBA in Finance from UCLA Anderson School of Management, and achieved Master of Science in Financial Planning from the College for Financial Planning.
Tricia resides in Santa Barbara with her husband, Ian, and their two young boys. She and Ian enjoy traveling to exotic locations to learn about new cultures, customs, and foods. Though most of her free time is now spent with activities revolving around her family, she also enjoys hiking, golf, sailing, and would be described as a "foodie."
---
Tricia is a Board Member and member of the Finance Committee for Santa Barbara Middle School. She also serves on the Finance Committee, Investment Committee and the Board of Directors for the Scholarship Foundation of Santa Barbara. She is a prior member of the Planned Giving Committee for the Music Academy of the West, a prior Compeer for the Music Academy and contributor to the Women's Fund.
---
As a member of the Women on a Mission group, she is part of an array of female team members that offer the advice and guidance women need in this new age. Our goal is to support a future full of strong, independent women, based on education, positivity, and empowerment.
Tricia was awarded the Pacific Coast Business Times "Top 50 Women in Business" for Business and Finance in 2019. Disclosures.
---
Spotlight on Tricia Fahnoe
---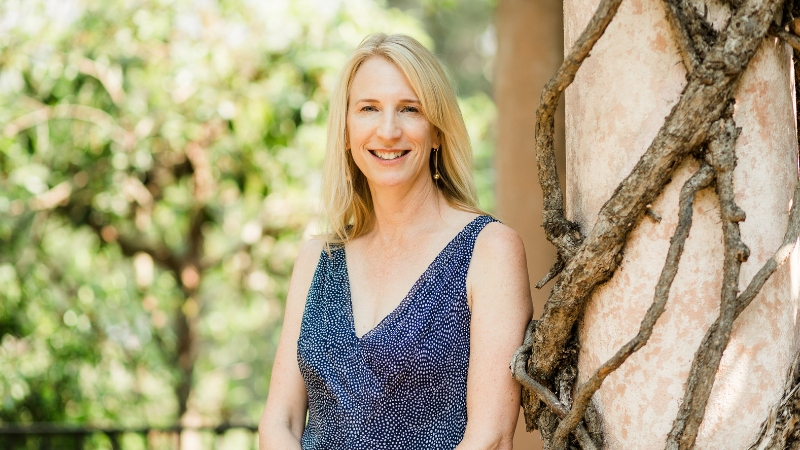 ---