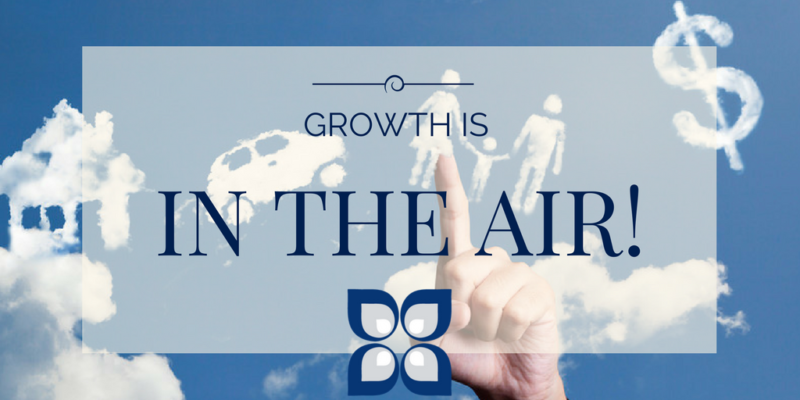 ---
An economy that's built to last must have a strong business community that leads innovation. Businesses must change and grow to serve ever-changing markets.
Through our recent expansion, staff growth and website overhaul, Mission Wealth has increased and enhanced our presence in the Western United States in order to strengthen our connection with our clients and serve more families.
A major change is that this month we expanded our services into the Pacific Northwest with 2 new offices: in Portland, OR, and Seattle, WA. That brings our total offices across the Western United States to 8! Our 6 other convenient locations are in Santa Barbara, CA (headquarters); Los Angeles, CA; Westlake Village, CA; San Francisco, CA; Denver, CO; and Scottsdale, AZ.
Our team has also grown! We are proud to announce that we have hired four new members to our staff in the last few months.
• Long Tran is a new Client Advisor working from our San Francisco office since December 2016, serving clients in Northern California and the Pacific Northwest. As a Client Advisor, Long becomes familiar with each client's specific financial and life goals, and then delivers financial, risk management and tax planning solutions to assist in their goal achievement. Prior to joining Mission Wealth, Long worked as an associate advisor with The Pidgeon Group of Wells Fargo Advisors, held a position with Canterbury Consulting as an investment analyst, and spent four years providing direct support to investment advisors at Ameriprise Financial in Santa Barbara. Long says about his position at Mission Wealth, "My day has been great when I have had a chance to work with clients to create and execute their customized, structured financial plan and help them prioritize and achieve their goals."
• Ryan Niedbalski joined Mission Wealth as a Client Advisor in January 2017. Both a Certified Financial Planner™ and a Chartered Life Underwriter® designee, he supports our Denver and Santa Barbara offices. As a Client Advisor, Ryan leverages all the resources of the Mission Wealth team to carefully walk his clients through a goals-based planning process. Before joining Mission Wealth, he was an apprentice at Legacy Planning Group, a firm focused on estate protection and creation. From there, he moved to Long Beach, CA, to join Bryson Financial Group, where he concentrated on education for corporate retirement plans as well as personal planning for executives and business owners. Ryan says he enjoys his work because "I've learned that financial planning all too often begins and ends strictly with investments. I find fulfillment in providing value to my clients' lives far beyond what the dollars and cents can quantify."
• Michelle Wisniewski is our new Director of Marketing, joining our Santa Barbara office in January 2017. In her position, she is responsible for recommending, executing and overseeing the marketing objectives of the firm while enhancing our visibility and reputation. This year she will earn her MBA in Entrepreneurship and Social Business from Antioch University. She works with the social business model in mind, operating a business for the benefit of addressing social needs that enable societies to function more efficiently. Prior to joining Mission Wealth, Michelle spent over a decade at Goleta-based Yardi Systems Inc., developing campaigns as well as managing advertising, events, digital marketing and client engagement. Michelle says she is genuinely interested in her work at Mission Wealth because "I love being able to deliver different kinds of resources to our clients that helps educate, inspire, and enhance their daily lives."
• Sharon Robertson became a Client Advisor Associate at the Mission Wealth in March 2017. In her role, she supports Client Advisors in the Santa Barbara office, gathering data and putting together financial analyses for wealth management reviews and year-end reviews. Before Mission Wealth, she worked at Merrill Lynch in Dallas, TX, and JP Morgan in Newport Beach, CA. She is working toward the completion of her CERTIFIED FINANCIAL PLANNER™ mark. Sharon says, "I enjoy working closely with the Client Advisors so that together we can provide a high level of service to clients."
Last, but not least, we have recently redesigned and enhanced our website. You will now see a landing page for each of our 8 office locations, with a detailed map and directions to each office. These pages also specify which advisors serve each location. Also, you can visit the new Insights Blog where we will post information and educational materials in an easy-to-share format. Additionally, you can learn all about our team on our new "Team" page, which includes a link to each member's comprehensive biography. We invite you to learn more about their extensive experience, specializations, community involvement, awards, and education.
To learn more about how our team can serve you, please visit our newly enhanced website at MissionWealth.com, or call us at 888-642-7221.
---