The establishment of the Boston office enables our advisors to now serve firm clients from a total of 25 convenient locations nationwide.
Mission Wealth Growth Continues in Q3 2022
Mission Wealth has expanded our east coast presence to include an office location in historic downtown Boston, Massachusetts. The establishment of the Boston office enables our advisors to now serve clients from a total of 25 convenient locations across the United States.
The new Boston location is positioned in the heart of downtown Post Office Square and the Financial District, minutes from the waterfront, South Station Train Terminal, and major highways. Boston clients and advisors will enjoy inspiring views of the city skyline, the Boston Harbor, and the Rose R. Kennedy Greenway from the 26th floor office at 225 Franklin Street.
Read the full press release here. 
---
Local New England Financial Advisors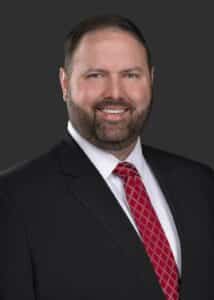 "Mission Wealth is delighted to open our new office in Boston, and to work alongside families in and around this industrious and historic region. I am excited and honored to help establish Mission Wealth's footprint in the New England market. I am looking forward to creating many new relationships and expanding our reach here in the Commonwealth of Massachusetts." said Jared Sweeney, our local Boston Client Advisor.
Jared started in the financial industry in 2006 in New York City working for JPMorgan. After spending seven years in New York, he returned home to Boston. He has worked at both premier private banks and boutique family offices, drawing experiences from both.
Jared has a Bachelor of Science from Rensselaer Polytechnic Institute in Economics. In 2019, Jared earned the Certified Financial Planner (CFP®️) designation.
In 2022, he joined Mission Wealth because of the company's commitment to providing clients with financial planning and investment advice, while maintaining a high ethical standard. 
As a Client Advisor, Jared counsels clients utilizing a multi-disciplinary approach to develop comprehensive solutions for their complex financial situations. He especially enjoys working alongside clients to guide them to their goals through both calm and turbulent times.
"We are thrilled to add Jared Sweeney to our team of talented advisors on the east coast. Mission Wealth continues our commitment to proactive and comprehensive client service delivered with a caring, client-first approach and driven by our cutting-edge technology platform. From our early conversations, I knew that Jared's technical, investment, and planning expertise, as well as his passion for client service, would be a tremendous fit here at Mission Wealth." said Matthew Adams, CEO and Managing Partner.
How Mission Wealth Can Help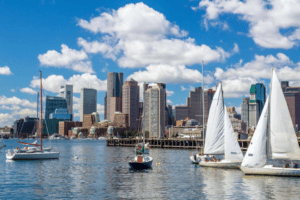 For over 20 years, Mission Wealth has offered holistic wealth management to high net worth families across the United States. As a trusted partner, we keep a close watch over your financial landscape to bring you peace of mind. At Mission Wealth, we offer solutions to help you through complex stages of your financial journey. As your trusted advisor, we help you determine where you want to go and the best way to get there.
If you are looking for more information about Mission Wealth's financial planning or wealth management services, please reach out to our experienced team of advisors.
We are dedicated to providing caring advice that empowers people to pursue and achieve their personal and financial dreams.
MISSION WEALTH IS A REGISTERED INVESTMENT ADVISER. THIS DOCUMENT IS SOLELY FOR INFORMATIONAL PURPOSES, NO INVESTMENTS ARE RECOMMENDED. ADVISORY SERVICES ARE ONLY OFFERED TO CLIENTS OR PROSPECTIVE CLIENTS WHERE MISSION WEALTH AND ITS REPRESENTATIVES ARE PROPERLY LICENSED OR EXEMPT FROM LICENSURE. NO ADVICE MAY BE RENDERED BY MISSION WEALTH UNLESS A CLIENT SERVICE AGREEMENT IS IN PLACE.
00464581 09/22