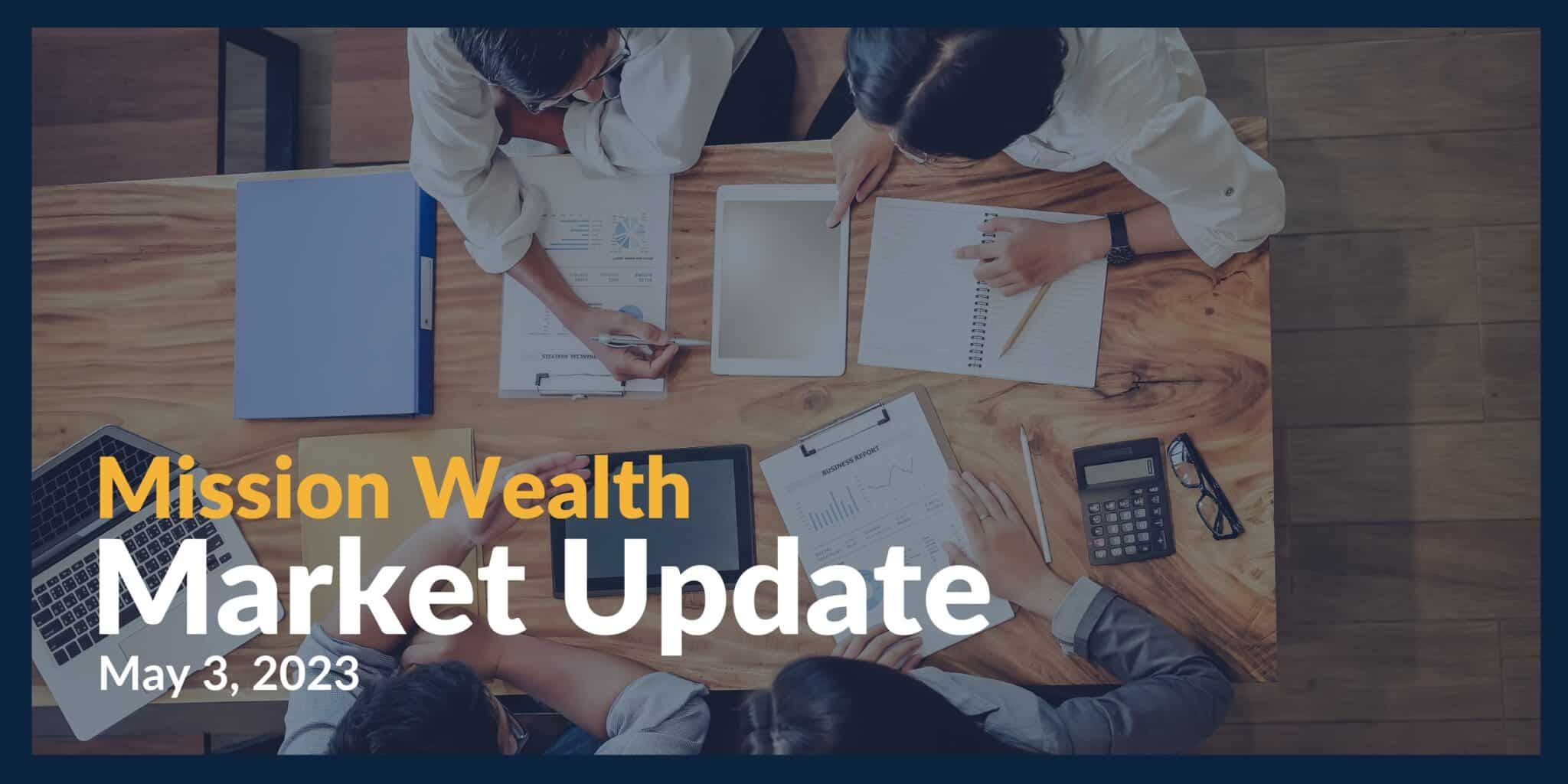 Economic Update
We believe we have entered a new phase of monetary policy. While interest rate policy may now potentially tilt towards the downside, we anticipate tighter monetary policies in the years ahead relative to those experienced in the years post-GFC (2008) through the end of 2021. As a result, we expect a moderation in returns for the stock market. Not to say we're bearish on the outlook for stocks, since we're not, but we do believe expectations should be reset for annualized returns more aligned with long-term averages of mid to high single digits. Bond yields are a lot more attractive today than 18 months ago. At current yields, we're more constructive on the outlook for bond market returns, with many of our preferred bond funds yielding mid-single digits. We continue to favor alternative income-oriented investments that may offer enhanced return potential and limited correlation to broad public markets.
Fed Raises Rates 0.25%
As was widely anticipated, the Fed raised rates another 0.25% today, bringing the target for the fed funds rate to 5.00% – 5.25%. The accompanying statement indicated that economic activity expanded at a modest pace in the first quarter, the labor market remains robust, and inflation remains elevated. With that being said, the Fed believes tighter credit conditions for households and businesses are likely to weigh on economic activity, hiring, and inflation going forward. The statement also made note of the soundness and resilience of the banking system in the aftermath of Silicon Valley Bank, Signature Bank, and First Republic Bank failures.
Likely Pause
The Fed gave the strongest hint yet that today's rate increase may be the last. The statement opened the door for a policy rate pause, acknowledging that Fed policy has a lagged effect on economic activity, and potentially implying the Fed may be entering a "wait and see" period. From the statement: "in determining the extent to which additional policy firming may be appropriate to return inflation to 2 percent over time, the Committee will take into account the cumulative tightening of monetary policy, the lags with which monetary policy affects economic activity and inflation, and economic and financial developments."
At the subsequent press conference, Fed Chair Powell reiterated this theme, pointing out that today's statement removed the line "some additional policy firming may be appropriate," which had been included in prior statements. While Powell didn't completely rule out the possibility of further rate increases, current market pricing infers less than a 10% chance the Fed raises rates again in June.
Not Cutting…Yet
The Fed's most recent economic projections ("dot plot" forecasts) from March indicate this will be the last rate increase before pausing through the end of the year. The Fed anticipates cutting rates in 2024 through 2025, with the goal of eventually achieving its long-run equilibrium rate of 2.5%.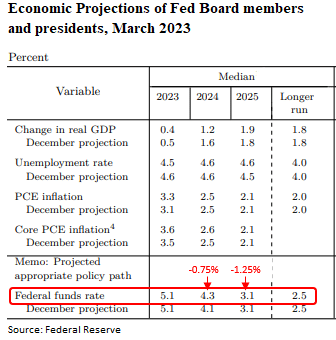 We believe the Fed would need to see a significant deterioration in economic fundamentals such that inflation returns towards the 2% level for the Fed to consider cutting rates earlier than the above timeline suggests.
Mission Wealth's Investment team is monitoring developments closely and we believe our portfolios are well-positioned to continue to meet the long-term financial goals of our clients.
Financial Guidance For Your Life Journey
Talk with a financial planner about your next steps.
Guidance For Your Full Financial Journey
Through our comprehensive platform and expertise, Mission Wealth can guide you through all of life's events, including retirement, investment planning, family planning, and more. You will face many financial decisions. Let us guide you through your options and create a plan.
Mission Wealth's vision is to provide caring advice that empowers families to achieve their life dreams. Our founders were pioneers in the industry when they embraced the client-first principles of objective advice, comprehensive financial planning, coordination with other professional advisors, and proactive service. We are fiduciaries, and our holistic planning process provides clarity and confidence. For more information on Mission Wealth, please visit missionwealth.com.
To meet with a Mission Wealth financial advisor, contact us today at (805) 882-2360.
00515899 05/23