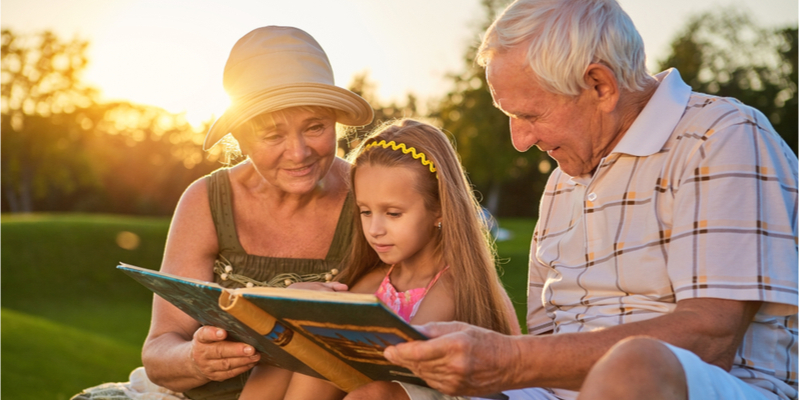 ---
Your legacy isn't just about your assets. It is about helping your heirs think about their own relationships to money in more meaningful ways based off the lessons you learned over the years. Many families today are looking for planning and legacy tools to supplement their traditional estate planning documents. Beyond making sure taxes are paid and distributions transfer smoothly, families care about sharing values and carrying forward a lasting legacy.
We previously shared an article on Leaving a Legacy through estate planning. We explained that in order to ensure that your legacy reaches your heirs as you intend, you must make the proper arrangements now. We then reviewed the four basic ways to leave a legacy: (1) by will, (2) by trust, (3) by beneficiary designation, and (4) by joint ownership arrangements.
In another article called The New Way to Leave a Lasting Legacy, we discussed how to create a family mission statement and provided a handy worksheet to fill out. Intentional planning is required and writing a family mission and values statement can be a powerful foundation. In this personalized declaration, a family is able to outline their values and philanthropic priorities to establish a family's identity and to reinforce what is important to them.
An additional method we recommend is a legacy letter.
 
What is a Legacy Letter?
A Legacy Letter is a way for you to share your values, life lessons, cherished memories, hopes for your family's future, and anything else that is really important to you.
This isn't a will, so you won't be assigning any of your assets. And this isn't a family history, although you might include things you learned from your own parents and grandparents that you want your heirs to be mindful of in their own lives. This is you, reflecting on a life well-lived, passing on everything you've accumulated that can't be bought or sold.
One of the great things about this exercise is that your Legacy Letter can be whatever you want it to be. It could be a typed or hand-written letter. It could be an audio or video recording. It could even be a mix, such as a printed list of your most cherished values accompanied by an mp3 you dictate into your phone. Use whatever media makes it easiest for you to speak to your family in your own voice.
 
What will my heirs want to know?
Some folks look at their kids and grandkids, immersed in their cell phones, and think, "My family won't appreciate a letter like that, they just want the money."
But eventually, your heirs are going to confront many of the same life and money challenges you have. They'll face the scary prospect of leaving an unfulfilling career. They'll wonder how much support to their children is too much. They'll be tempted to make a big-ticket purchase just to keep up with the Joneses.
Explaining how you did or didn't stick to your values at these memorable moments will show your heirs that you can't just throw money at life's problems. Your Legacy Letter will be a road map leading your family to better decisions and more fulfilling uses of their time and assets. And if your estate plan includes charitable giving, explaining why particular causes were important to you could inspire a tradition of giving in your family that does good for generations.
 
When should I write my Legacy Letter?
The golden rule of all estate planning is: don't wait. If something unexpected happens to you or your spouse, it's so important that you have a plan in place that protects your assets and distributes them as you see fit.
That applies to your Legacy Letter as well. Your values are arguably your most important asset. In years to come, this letter will be a source of comfort and inspiration to your family.
And while this might seem like an activity for a retiree, many of our younger clients have told us that they found writing a Legacy Letter very beneficial. You can write a legacy letter at any stage of life. For example, if you're getting married, you and your spouse could write a joint letter that describes your hopes and dreams for the future. If your children are launching into their careers, you could share your lessons about succeeding in life. The possibilities are endless. Many clients tell us they're looking forward to updating their Legacy Letters with more life experiences down the road.
Are you living your life in a way that brings you joy and meaning?
Join the Inspired Living™ movement to elevate your past, present and future. Let us introduce you to prominent thought-leaders, life coaches, and influencers who can work together with you to develop your customized life plan. We will give you curated resources, actionable advice and targeted strategies during your journey of self-discovery. Then we will align your multi-dimensional and multi-faceted life with your ultimate vision so that you can become the BestU™ in your life journey. Learn More
00345037 7/19
---