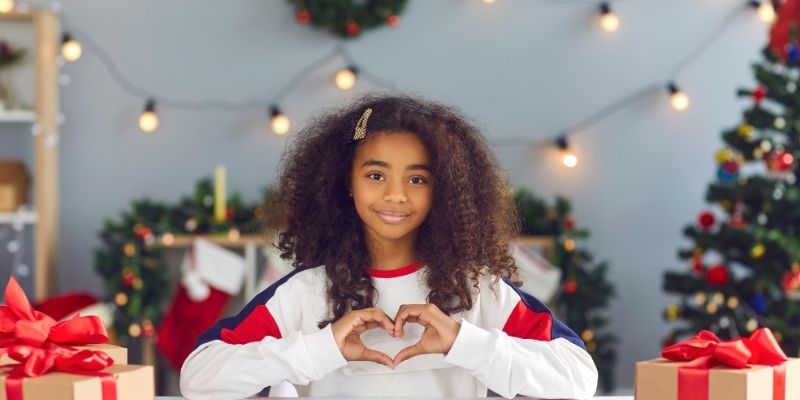 This holiday season is definitely unusual, but we can still exercise charitable giving to show our neighbors and community that we care - despite not being able to see each other in person. Keep reading for 6 of our top ways that you can give back this holiday season.
---
Tough times often bring people closer together. As the coronavirus (Covid-19) pandemic continues to spread, our most vulnerable neighbors and the people who are caring for them need all of the support and generosity that we can give this holiday season. Here are some ways that you and your family can spread a little extra cheer throughout your community.
1. Set a great example and thank our frontline heroes.
No one has done more and risked more for all of us this year than the doctors, nurses, and hospital staff who are fighting Covid-19 every day. Make a couple extra batches of cookies or order some treats from a local business for delivery to your hospital. You could also make care packages for medical professionals who live in your neighborhood. For a personal touch, you and your kids could design some homemade thank-you cards. Don't underestimate the difference these little signs of encouragement could make for a nurse who can't remember her last day off.

2. Put a charitable spin on family traditions.
The great post-Thanksgiving Trivial Pursuit game and Christmas cookie exchange won't be the same this year if your family is celebrating virtually. But if you're moving some of your traditions to Zoom, consider "raising the stakes" for a good cause. Establish a buy-in for game night and let the winner decide where to donate the pot. Or make the loser foot the bill for the family's holiday charity. If your family can't share food this year, hold your first virtual bake sale. Have everyone bake their specialty and present it to the group during your virtual chat. Instead of buying the food, you "buy" the recipes for the most enticing treats by donating to the baker's charity of choice. At your New Year Zoom call everyone can show how they fared trying to replicate the recipes they purchased.

3. Explore ways to support a child's Christmas.
Stockings and Christmas trees around the country will be a little less full this year with millions of Americans still struggling to make ends meet. Many churches and charitable organizations have moved their annual toy drives online so that you can pick up something special for a child in need safely.

4. Try donating locally.
As a general rule, large national charitable organizations are the most reliable to donate to. Groups like the Red Cross have both the infrastructure and the oversight to ensure your gift makes a real difference. In most cases, money is also the most effective form of donation because it doesn't need to be boxed or shipped. However, Covid-19, social justice movements, and widespread unemployment have put a major strain on homeless shelters and food banks across the country. The organizations that serve your local community could be running low on canned goods, toiletries, and other essentials that will help families get through the winter. You could organize a charitable drive among your family or on your block. When groups of people get together to do something good, word tends to spread from house to house, family to family, neighborhood to neighborhood, inspiring more giving.

5. Give big - but call us first.
If you've decided that the best way for you to give back this holiday is with a large monetary donation, please give us a call before you write that check. We understand that working through the tax ramifications of a large donation can make that donation feel a little less genuine. But the government includes charity in its tax calculations for a reason: our leaders want to incentivize giving from those who have the means. Plus, with some forethought and analysis, we might be able to incorporate long-term giving goals into your financial planning so that your family can make a sustained positive impact for years to come.
6. Ask your experienced Mission Wealth advisor for ideas.
Your financial advisor will have lots of ways that you can give back this holiday season. At Mission Wealth we have many organizations that we support (see our community support activities), and your advisor can suggest opportunities that align with your portfolio and values.
Discover how much you can afford to give, learn tax-friendly tactics, and maintain your charitable values.  View our charitable planning & philanthropy services.
Don't hesitate to get in touch if we can help make the holidays a little happier this year for your family and your community.
---