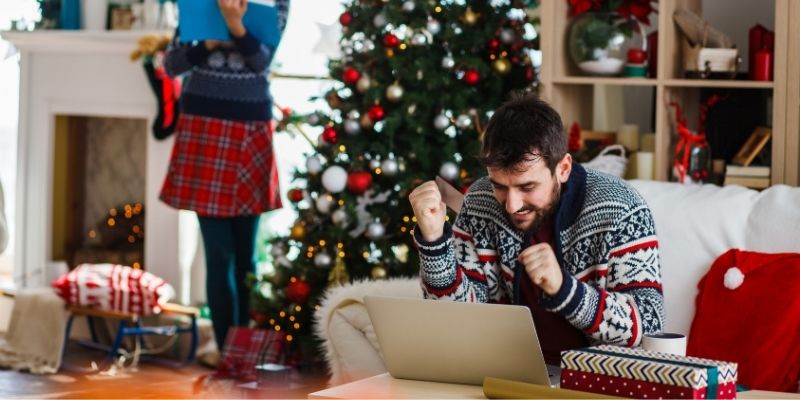 It's the time of year when we want to be closest to our loved ones, so we've put together some of our top tips for a fun virtual holiday - despite the pandemic.
---
Public health officials warn that indoor events pose a far greater risk of spreading the disease. And many of the people we're most anxious to see, such as grandparents and other older relatives, are the most vulnerable.
Still, as we near the end of a long and challenging year, we all have so much to be thankful for. Here are some tips on how to enjoy these holidays while also preparing for a (hopefully) merrier 2021.
These tips will help you to maintain your family, fun and social Dimensions of Life™ during this uncertain and unusual time.
Tip 1: If you're meeting in-person, be cautious about hidden (or subtle) symptoms.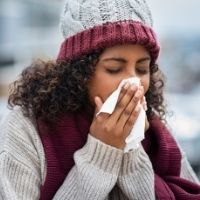 One reason the coronavirus has been so hard to contain is that many people don't realize they have it. In particular, asymptomatic youth sometimes don't experience coughs, fevers, or other flu-like symptoms. And even if your state has low levels of infection, out-of-town guests might be travelling from -- or through -- virus hot spots.
If you've decided to host an in-person holiday event, consider asking every attendee to get tested for coronavirus 14 days before your party. This will have the added benefit of giving everyone's community a little extra data to work with as the fight against Covid-19 continues.
Tip 2: For in-person events, stay distanced and keep your hands clean.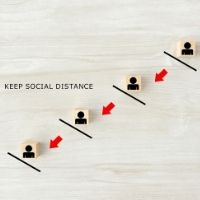 The same rules that you've been following for outdoor events are even more important when you gather inside: six feet of social distance, masks, and lots of hand washing. Try to limit your guest list so that everyone has space. Whoever cooks the turkey should wear a mask and gloves and distribute pre-portioned plates to everyone. Folks living in warmer climates should also consider using well-ventilated rooms or even outdoor spaces like a heated tent.
More importantly, make sure that your guests understand and agree to the rules your party will be following. Holiday get-togethers can be stressful enough without arguing about masks and whether the kids can hug grandma.
To review the CDC's recommendations on holiday gatherings during coronavirus, click here.
Tip 3: For virtual events, create meaningful experiences.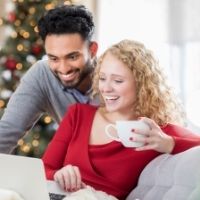 Virtual holiday activities can add a little extra fun to your regular Zoom routine. Plan ahead and move the annual Thanksgiving trivia contest online. Distribute Secret Santa names earlier so everyone has enough time to use the mail. Gifts from the heart might be particularly meaningful this year, so get going on baking cookies, knitting mittens, and printing family photo albums.
Parents have a tough task if they are keeping their families inside their household bubbles for the holidays. There's no replacing a beloved family party, but this might be a year to start some new traditions. Have your kids ever made a gingerbread house or strung popcorn? Are they old enough to start helping with decorations or wrapping presents?
Also check on how community events have adapted to the coronavirus. Outdoor markets and drive-through light displays can give your family a chance to step outside your bubble safely while enjoying some holiday cheer.
Virtual ideas you can try this year:
Send a gift box and open it together on video chat.
Host a gift exchange but through the mail.
Send decorations, games or props to enhance your connection.
Have a Christmas cookie bake-off.
Tip 4: Plan what you want to do with your holidays when the pandemic is over.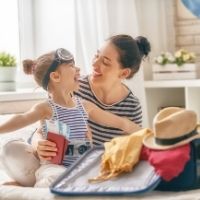 In recent weeks, we've received very promising news on coronavirus vaccines. Caution during the winter months combined with ongoing medical progress could very well lead to a more normal 2021.
As you're huddled together virtually or sipping eggnog six feet apart, you and your family can start making plans to catch up for lost time, missed parties, rescheduled vacations, and less-than-ideal holiday celebrations. Block off some calendar space for your next family event. Brainstorm flexible options that you can adapt around future health and travel concerns. Getting excited about all the special times that are still ahead will bring your family closer together no matter how far apart you are right now.
However you and your family choose to celebrate, we hope that your holidays are happy and safe. And if your family does settle on some big plans for 2021, let's talk soon about adding those points to your Inspired Life™ plan and preparing for a Happy New Year.
---
---