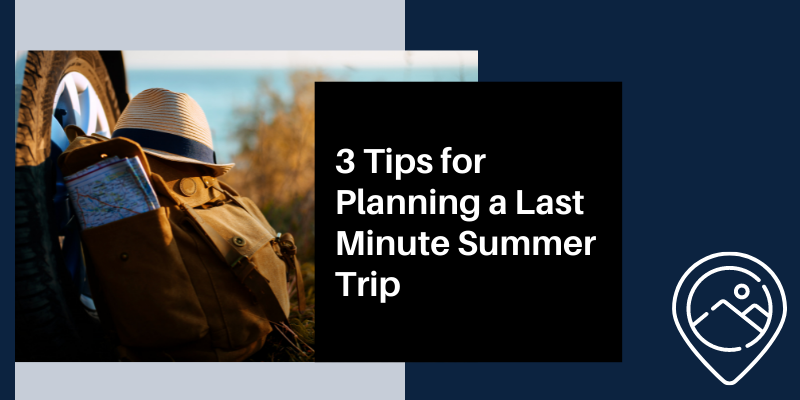 ---
Are you ready to take a break from your backyard before the kids are back in school and the year-end push starts at work? Now might be the time to start thinking about one last couples' getaway or family road trip.
---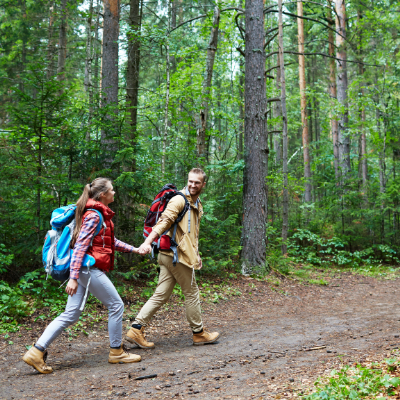 The real trick to planning a last minute summer trip is to be strategic not only about where you go, but how and when you get there — plus, what you do after you're there. Here are some tips on how to outsmart the crowds and travel options that are a budget friendly and fun option.
Read the article below to explore our top three tips for planning a last minute summer trip!
---
---
A year's worth of pent-up demand for fun and travel is exploding across the country right now. Travel costs are soaring and popular destinations are packed with folks trying to make up for time they lost during quarantine.
So, unless you booked a trip months ago, this probably isn't the best time to visit Mickey Mouse or see the Grand Canyon.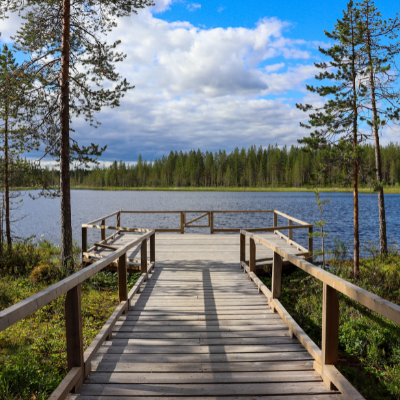 Grandma and Grandpa, however, probably won't gouge you on a room to sleep in. Even better, you won't have to battle for a rental car.
In between family visits and major theme parks are a wealth of small-to-medium trips that you might have overlooked in the past. Spend a weekend in a nearby city and live like a local for a couple of days. Orlando and Miami might be off the table, but you can still get your Florida fix in St. Petersburg or Tampa. Old Faithful might have to wait until next year, but our National Park system is bigger than just the big parks. There's probably a relaxing afternoon stroll or a mini-adventure closer to home.
---
---
It's worth repeating: travel prices are skyrocketing right now. While you don't have to put as much prep into a last-minute trip as you do a big family vacation, a little extra clicking and a couple extra phone calls could save you some serious cash.
Once you've settled on a budget, be on the lookout for special offers from your favorite travel sites. If your schedule is flexible, weekday travel tends to be less popular, and therefore less expensive. Unless you're dead set on racking up loyalty miles, widen your usual search to include quality airlines and hotels that aren't always your first choice.
Finally, if you really want to keep costs down and get out of town on your own terms, try to avoid any travel scenario where you'll need to rent a car. Many rental companies sold off part of their inventories to make ends meet during the pandemic. Now that people are moving around again, demand is far exceeding supply. Even if you can book a rental car, you might not like what you'll have to pay for it.
---
---
After a difficult year that put so many stresses on your family, your career, and your finances, you might be feeling a little apprehensive about putting extra cash into your travel budget.
However, if you've done some comparison shopping and set a budget you can stick to, you've earned a couple extra days of summer fun.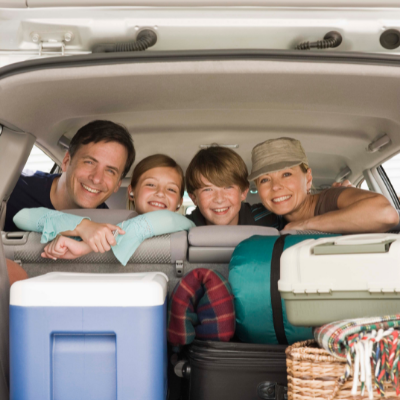 While we tend to focus our attention - and our resources - on big life events and transitions, the smaller ways that we delight and surprise ourselves and our families are sometimes the most memorable. Enjoy that extra jolt of excitement that comes with a spur-of-the-moment booking. Let that happy impulse lead you to new experiences and places. Who knows?
You might discover a new passion that will inspire future vacations or recalibrate your retirement plans.
Just don't be too spontaneous. Getting caught up in the excitement of the moment is how splurge purchases happen. If you want a little extra reassurance that you're seizing the day responsibly, let's have a quick chat to review your travel budget for the rest of the year.
---
How Mission Wealth Can Help
At Mission Wealth we work closely with you to identify your goals and build your roadmap, helping you to consider your future options, while optimizing your financial security and time. To learn more, click here or reach out to our experienced team.
00410899 07/21
---