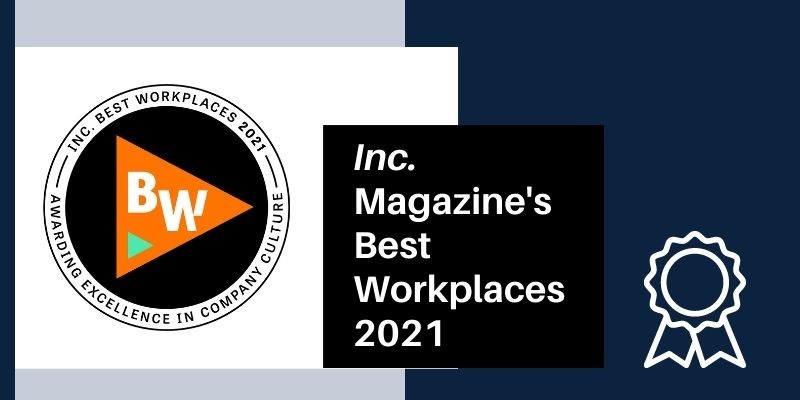 ---
---
Mission Wealth has been named to Inc. magazine's annual list of the Best Workplaces for 2021. The list is the result of a wide-ranging and comprehensive measurement of American companies that have created exceptional workplaces and company culture whether teams are operating in person or remotely.
"It has been quoted that adversity does not build character, it reveals it. Our team showed its true colors by continually elevating our service and outreach throughout the Covid pandemic." said Seth Streeter, CEO and Founder of Mission Wealth. "With priority given to virtual programs that kept our cultural cohesion high, we adopted a distributed workforce model that allowed us to hire diverse and top talent from across the country. With a team size increase of over 45%, our capacity to serve from a base of diverse strengths and perspectives has never been stronger."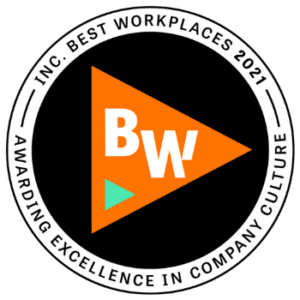 A year ago, business leaders at companies big and small were grappling with the same question: "When will we return to the office?" Many still don't know, while others are wondering if they'll even have an office to return to. Fortunately, one of the lessons of the Covid-19 crisis is that you don't need a physical office to make your company a great place to work. What you do need are policies that support your employees and keep them engaged. Inc.'s 2021 Best Workplaces list recognizes the businesses that deliver on that promise.
Collecting data from thousands of submissions, Inc. singled out 429 honorees this year. Each nominated company took part in an employee survey, conducted by Quantum Workplace, on topics including management effectiveness, perks, and fostering employee growth. The organization's benefits were also audited to determine the company's overall score and ranking. Mission Wealth's company profile on Inc. is located here.
One anonymous survey participant wrote, "Mission Wealth is truly a firm like none other. The leadership team not only provides ample opportunities for growth, but also works very hard to foster a company ethic and family-style teamwork approach. We are one large close-knit team made up of various smaller teams. All colleagues want each other to succeed and that culture comes directly from an intentional focus on building a solid foundation of intra-company ethics. In addition to the incredible opportunities for advancement, the firm's dedication to being one of permanence, and the amazing collaborative culture, the leadership team also successfully navigated the pandemic and did so with genuine care for each employee's wellbeing. Seeing the company run so successfully through the pandemic has multiplied the already rock-solid sense of job security."
Survey results showed that the word 'supportive' best describes Mission Wealth's work environment. 100% of survey participants believed that the senior leaders of the organization values people as their most important resource. Team respondents also saw professional growth and career development opportunities for themselves in the organization.
"Our culture is exceptional; both female and male team members are valued equally and we are supported based on our individual needs; our leadership team takes time to understand our needs, goals, objectives which nurtures a positive work environment." said another anonymous team member.
"The definition of a positive workplace has changed drastically over the past year," says Inc. magazine editor-in-chief Scott Omelianuk. "Stocked fridges and nap pods were no longer perks many companies could rely on once work went remote. So, this year's list is even more important as it reveals organizations that continue to enrich the lives of its employees amid a pandemic."
About Inc. Media
The world's most trusted business-media brand, Inc. offers entrepreneurs the knowledge, tools, connections, and community to build great companies. Its award-winning multiplatform content reaches more than 50 million people each month across a variety of channels including websites, newsletters, social media, podcasts, and print. Its prestigious Inc. 5000 list, produced every year since 1982, analyzes company data to recognize the fastest-growing privately held businesses in the United States. The global recognition that comes with inclusion in the 5000 gives the founders of the best businesses an opportunity to engage with an exclusive community of their peers, and the credibility that helps them drive sales and recruit talent. The associated Inc. 5000 Conference is part of a highly acclaimed portfolio of bespoke events produced by Inc. For more information, visit www.inc.com.
00404023 5/21