Mission Wealth Named a 2023 Inc. Best Workplace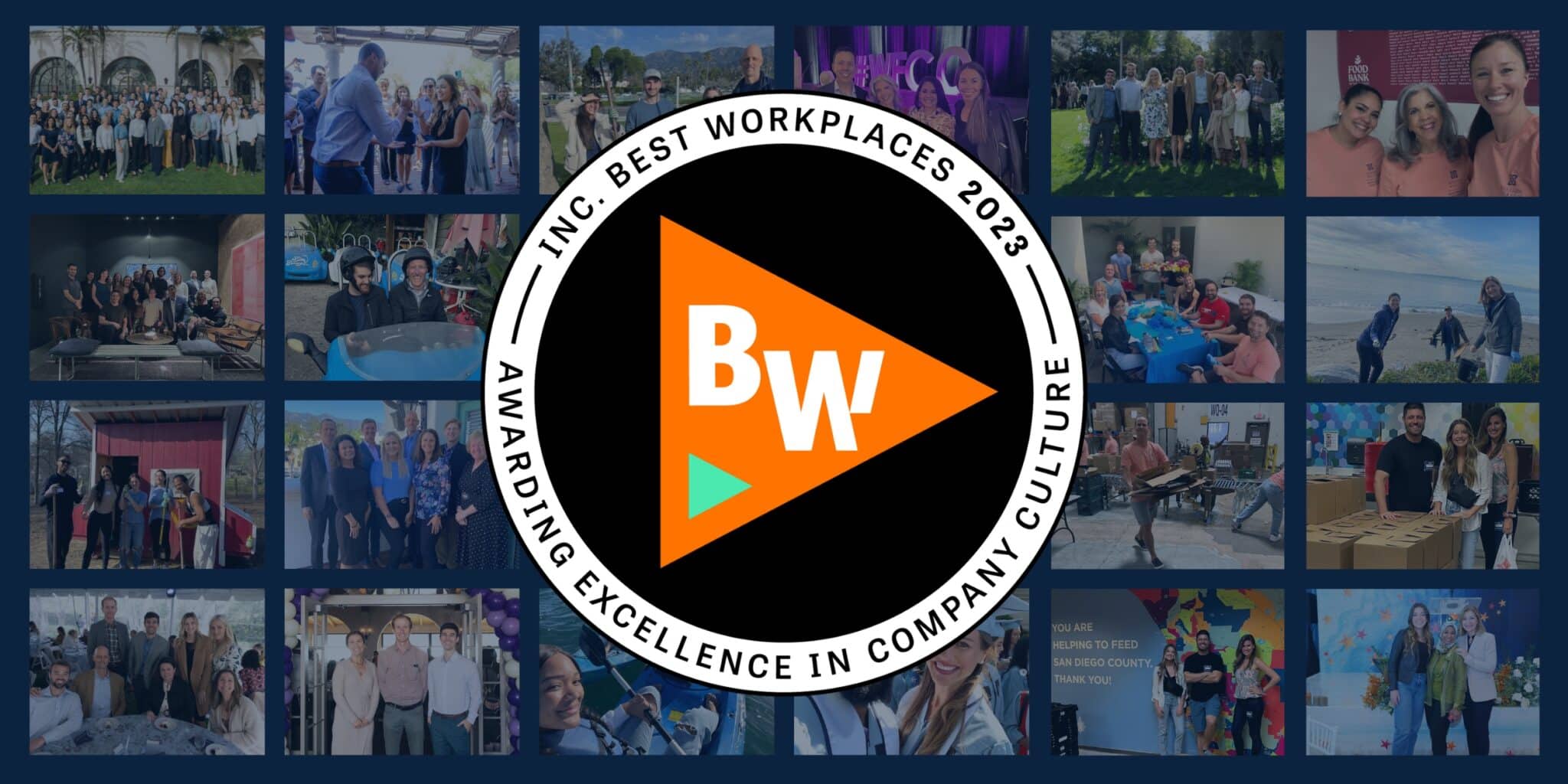 Mission Wealth has been named an Inc. Magazine Best Workplace. Featured in the May/June 2023 issue, which hits newsstands on May 16, 2023, and prominently featured on Inc.com, the list is the result of a comprehensive measurement of American companies that have excelled in creating exceptional workplaces and company cultures.
"We are thrilled and honored to receive the Inc. Best Workplaces award, which is a testament to the hard work and dedication of our team of professionals. Our purpose has always been to provide caring advice that empowers people to realize true wealth, and our core values of caring, committed, growth-minded, and adaptable have guided us in creating a culture that is second to none." said Dannell Stuart, President and Partner. "We are proud to have built a team that not only excels at what they do but also genuinely cares for each other and our clients. This recognition is a reflection of our commitment to creating a workplace that fosters growth, learning, and a sense of community. We will continue to work tirelessly to maintain and improve our culture and provide the best possible experience for our clients."
After collecting data from thousands of submissions, Inc. selected 591 honorees this year. Each company that was nominated took part in an employee survey, conducted by Quantum Workplace, which included topics such as management effectiveness, perks, fostering employee growth, and overall company culture. The organization's benefits were also audited to determine the overall score and ranking.
Survey results showed that the word caring best describes Mission Wealth's work environment. 100% of survey participants believed that the senior leaders of the organization value people as their most important resource. Team respondents also saw professional growth and career development opportunities for themselves in the organization. This year's survey results also highlighted the following:
96.63 overall score compared to the average medium-size finalist of 92.00
100% of men and women feel that if they contribute to Mission Wealth's success, they will be recognized
94.59% of team members were highly engaged
One anonymous employee wrote, "The culture at our firm is extremely caring on all levels of the organization and it is evident that the leadership team's objective is to help everyone achieve the levels of success we have set out to achieve. Our input matters and we also have very open lines of communication- a very open-door policy. Our leadership team and everyone around the firm exemplify our core values. It's truly the best place to work for!"
"The culture at this firm is truly unique. I feel valued and supported from the top down. While I think there are areas for growth in how upper management provides structure and support for their teams, I believe the firm cares about each employee's success and happiness within the company," said another anonymous team member.

"Being named to Best Workplaces is an honor that only a small fraction of companies have been able to claim," says Inc. Editor-in-Chief Scott Omelianuk. "Proving to the world that you're a magnet for talent and have a culture that keeps teams engaged, productive, and proud to come to work is a truly remarkable achievement."
About Inc. Media
The world's most trusted business-media brand, Inc. offers entrepreneurs the knowledge, tools, connections, and community to build great companies. Its award-winning multiplatform content reaches more than 50 million people each month across a variety of channels including websites, newsletters, social media, podcasts, and print. Its prestigious Inc. 5000 list, produced every year since 1982, analyzes company data to recognize the fastest-growing privately held businesses in the United States. For methodology and more information, visit www.inc.com.
This annual award is the result of a wide-ranging and comprehensive measurement of private American companies who have created exceptional workplaces through vibrant cultures, deep employee engagement, and stellar benefits. Out of thousands of applicants, Inc. singled out just under 300 winning companies. The 2023 Inc. Best Workplaces Awards assessed applicants on the basis of benefits offered and employees' responses to a unique, 30-question survey fielded by each of the applying companies. Responses were evaluated by the research team at Quantum Workplace. For its results to qualify, each company had to achieve a statistically significant response rate based on employee count. Survey scores account for employer size to level the playing field between small and large businesses. All companies had to have minimum of 10 employees and to be U.S.-based, privately held, and independent – that is, not subsidiaries or divisions of other companies. Employees were asked, but not required to participate in an anonymous survey about company culture and practices. The questionnaires are structured to make it equally easy for a participants to provide both favorable and unfavorable responses, and are not designed to produce a pre-determined result. A fee of $345 was paid to apply. Award is based off current year employee survey results.
Financial Guidance For Your Life Journey
Talk with a financial planner about your next steps.
Guidance For Your Full Financial Journey
Through our comprehensive platform and expertise, Mission Wealth can guide you through all of life's events, including retirement, investment planning, family planning, and more. You will face many financial decisions. Let us guide you through your options and create a plan.
Mission Wealth's vision is to provide caring advice that empowers families to achieve their life dreams. Our founders were pioneers in the industry when they embraced the client-first principles of objective advice, comprehensive financial planning, coordination with other professional advisors, and proactive service. We are fiduciaries, and our holistic planning process provides clarity and confidence. For more information on Mission Wealth, please visit missionwealth.com.
To meet with a Mission Wealth financial advisor, contact us today at (805) 882-2360.
00517306 05/23