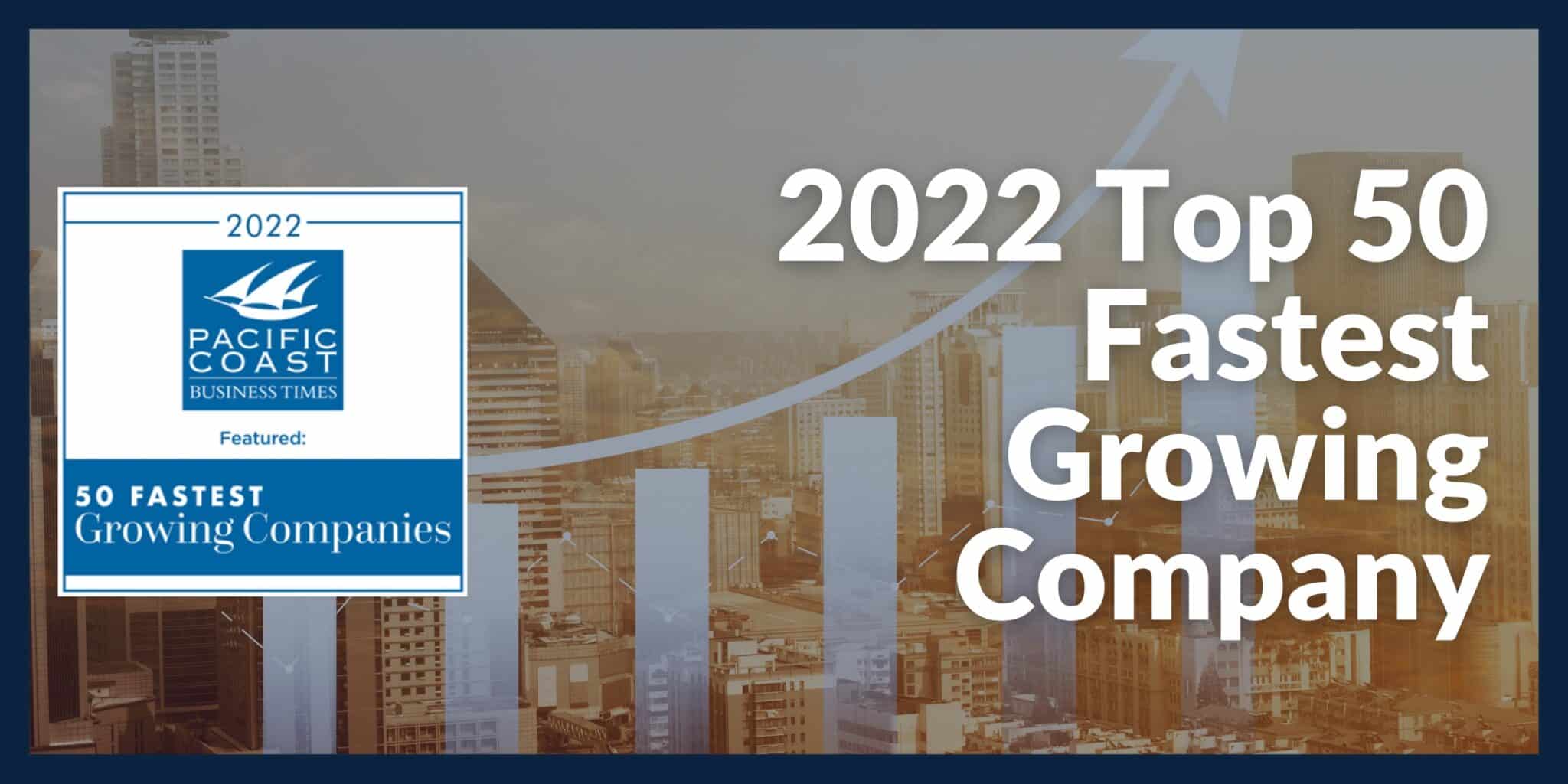 Pacific Coast Business Times has honored Mission Wealth as a 2022 Top 50 Fastest Growing Company in the Tri-County Area. This is Mission Wealth's seventh consecutive time being named to this highly competitive list, coming in this year at #19 out of 50 companies.
The 2022 Pacific Coast Business Times Fastest Growing Company list is a special section that highlights the year's fastest growth superstars, featuring both public and private companies in the Tri-Counties.
Every year the weekly business journal compiles and announces this prestigious accolade to honor the top companies with a strong presence within its readership areas of Ventura, Santa Barbara and San Luis Obispo counties. Selection is determined by the publication's editorial staff and is based on a variety of information, including annual revenue for the past three years, company growth and noteworthy performance data along with significant news or distinguishing events from the past year.
"Mission Wealth is honored to be named a Fastest Growing Company. Our company's growth is a byproduct of our deep caring for our clients and our commitment to always do what is right. It is our mission to serve as many clients as we can to provide them the level of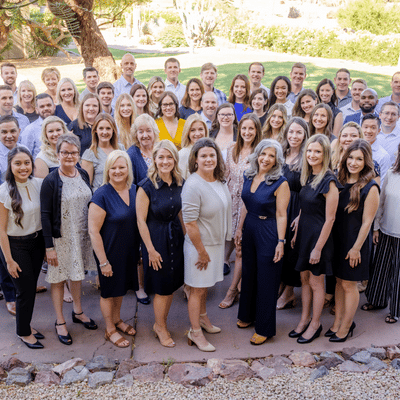 In the past year, Mission Wealth has grown to 86 employees, 26 office locations (including Boston and Miami), $4.7 billion in assets under management, and more than 2,250 client advisory relationships.
guidance and service they deserve." said Seth Streeter, Founder and Chief Impact Officer of Mission Wealth. "This ongoing growth mindset also provides our team with career advancement opportunities."
Since 2000, our mission has been to provide caring advice that empowers families to achieve their dreams. Mission Wealth has been acting as a fiduciary since our firm's inception, always putting our client's best interests first. We are proud to have received industry recognition and prestigious awards.
In 2021, Mission Wealth was ranked #24 and #37 in 2020. To learn more about awards and rankings the firm has achieved, visit our Awards & Rankings page.
About Pacific Coast Business Times
Pacific Coast Business Times is the weekly business journal for Ventura, Santa Barbara and San Luis Obispo counties. A locally owned company with offices in downtown Santa Barbara, the publication is delivered to subscribers each Friday and is also available at local bookstores. For more information, visit pacbiztimes.com.
About Mission Wealth
Mission Wealth is a nationally recognized Registered Investment Advisory firm (RIA) founded in 2000 that oversees over $4.7 billion in client assets under management. Mission Wealth is known for its service model, driven by a world-class technology stack that offers financial planning, investment counsel, tax strategies, estate planning coordination, philanthropic advice, and risk management solutions tailored to each client's needs.
Mission Wealth's vision is to provide caring advice that empowers families to achieve their life dreams. Our founders were pioneers in the industry when they embraced the client-first principles of objective advice, comprehensive financial planning, coordination with other professional advisors, and proactive service. Mission Wealth is a fiduciary, and our holistic planning process provides clarity and confidence.
Copyright © 2022, Mission Wealth is a Registered Investment Advisor. All rights reserved.
ALL INFORMATION HEREIN HAS BEEN PREPARED SOLELY FOR INFORMATIONAL PURPOSES. ADVISORY SERVICES ARE ONLY OFFERED TO CLIENTS OR PROSPECTIVE CLIENTS WHERE MISSION WEALTH AND ITS REPRESENTATIVES ARE PROPERLY LICENSED OR EXEMPT FROM LICENSURE. PAST PERFORMANCE IS NO GUARANTEE OF FUTURE RETURNS. INVESTING INVOLVES RISK AND POSSIBLE LOSS OF PRINCIPAL CAPITAL. NO ADVICE MAY BE RENDERED BY MISSION WEALTH UNLESS A CLIENT SERVICE AGREEMENT IS IN PLACE.
This is a Pacific Coast Business Times listing of public and private companies in San Luis Obispo, Santa Barbara, and Ventura counties. The list is determined based on year-over-year percentage revenue growth over the most recent three-year period. Nominations are submitted in a short survey on the Pacific Coast Business Times website. There is no fee to submit a nomination.