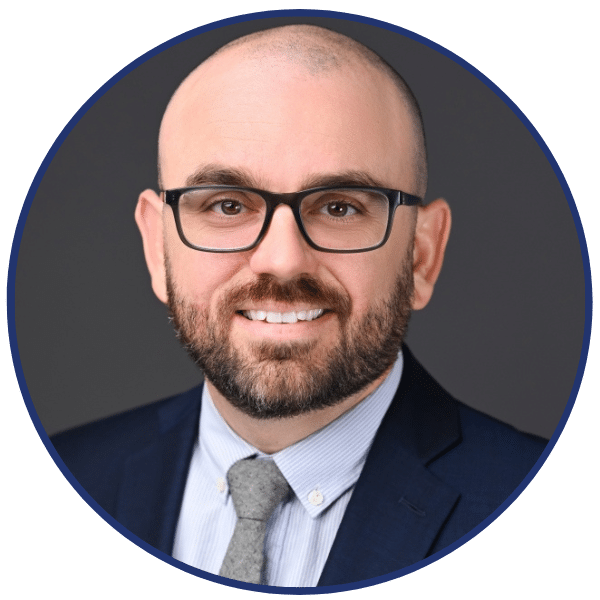 Senior Wealth Advisor Associate
"I love working in a capacity that helps people align their finances with their values. Everyone has a unique set of circumstances and experiences and, therefore, there is no one-size-fits-all solution. It is extremely fulfilling and is a great honor to walk alongside clients on this journey."
As a Senior Wealth Advisor Associate at Mission Wealth, Nathaniel Dodd collaborates closely with his team to provide comprehensive financial planning services to clients. His primary responsibilities include conducting thorough analyses of client data, crafting personalized financial plans, and supporting wealth management reviews and year-end reporting. By leveraging his expertise and deep understanding of the financial landscape, Nathaniel plays a critical role in helping Mission Wealth clients achieve their financial goals.
Learn About Nathaniel Dodd
Professional Background
Nathaniel began his career in the financial services industry in 2018 at a wealth management firm located in Scottsdale, Arizona. During his five-year tenure he worked closely with clients to build comprehensive financial plans.
Nathaniel's academic background includes a Bachelor's Degree from Arizona Christian University and an MBA from Grand Canyon University. He also obtained his CERTIFIED FINANCIAL PLANNERTM certification in 2021.
Personal Pursuits
Nathaniel and his amazing wife, Carly, have three sons. They love to spend time outdoors, especially taking trips to northern Arizona to escape the summer heat. Nathaniel is also an avid Phoenix Suns and Arizona Cardinal fan. If he wasn't spending time with his family, Nathaniel would likely be found on a golf course.
About Mission Wealth
Mission Wealth is a nationally recognized Registered Investment Advisory firm (RIA) founded in 2000 known for its service model, driven by a world-class technology stack that offers financial planning, investment counsel, tax strategies, estate planning coordination, philanthropic advice, and asset protection solutions tailored to each client's needs.

Mission Wealth's vision is to provide caring advice that empowers families to achieve their life dreams. Our founders were pioneers in the industry when they embraced the client-first principles of objective advice, comprehensive financial planning, coordination with other professional advisors, and proactive service. Mission Wealth is a fiduciary, and our holistic planning process provides clarity and confidence.