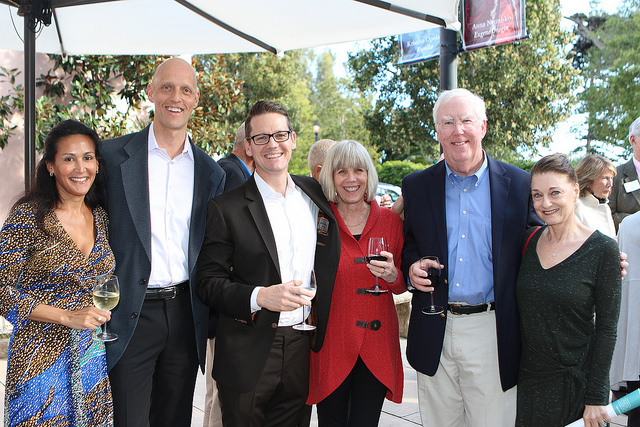 ---
Mission Wealth is proud to join the Music Academy of the West as a Corporate Council member for another year. Seth Streeter, CEO and Founder of Mission Wealth, attended the Council Reception and Summer Festival Preview on Saturday, March 25, at the Music Academy campus.
Members of the Council of Contributors are the foundation of the Music Academy of the West's full-scholarship fund. Through generous philanthropic investment, Council members create transformative educational opportunities for the academy's fellows and are vital partners in the endeavor to train the next generation of classically trained musicians.
The Music Academy of the West makes a unique and enduring contribution to the world of music by advancing the development of the next generation of great classically trained musicians and cultivating discerning, appreciative, and adventurous audiences. Mission Wealth is looking forward to seeing the talented musicians perform this year.
(Pictured above from left to right: Giselle Chandler, Seth Streeter, Jonathan Bishop, Sharon Westby, Rick Roney, and Andrea Gallo.)
---