Mission Wealth Scholars 2023 Open Registration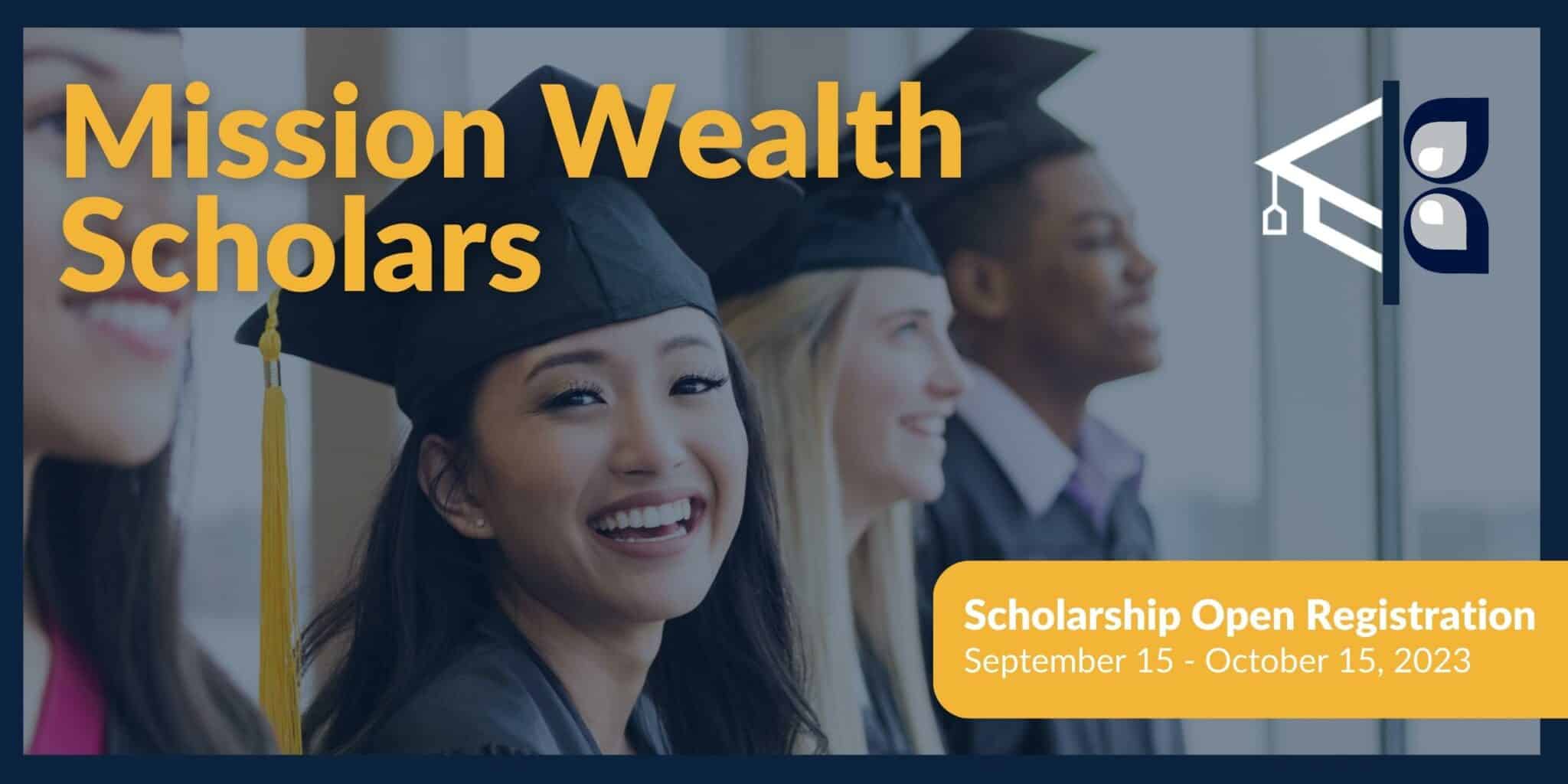 Mission Wealth and the CFP Board Center for Financial Planning announced the launch of this year's Mission Wealth Scholars, a scholarship program that aims to advance the financial planning profession by providing financial assistance to individuals pursuing CFP® certification who are from populations underrepresented in the profession.
"CFP Board's partnership with Mission Wealth represents another step forward in our efforts to expand the financial planning talent pipeline and diversify the profession," said CFP Board CEO Kevin R. Keller. "The Mission Wealth Scholars program will help us usher in the next generation of talented CFP® professionals."
The CFP Board Center for Financial Planning has partnered with Mission Wealth to offer this scholarship in furtherance of its mission to create a more diverse and sustainable financial planning profession, so that all Americans can have access to competent and ethical financial planning advice.
"Mission Wealth is thrilled to create opportunities for individuals of diverse backgrounds to pursue a financial planning career and help our clients navigate every stage of their financial life," said Mission Wealth Founder and Chief Impact Officer Seth Streeter. "The CFP® certification is a critical tool in our mission to help our clients enjoy financial independence, and we are proud that the Mission Wealth Scholars program will serve as a launchpad for the careers of diverse CFP® professionals."
The scholarship awards up to $5,000 per student seeking to complete an undergraduate-level or a certificate-level CFP Board-Registered program, either of which would qualify the student to sit for the CFP® exam.
Eligibility Requirements
Must be a U.S. resident;
Must be enrolled in an undergraduate or certificate-level CFP Board Registered Program at a college or university located in either of the following states: Arizona, California, Colorado, Florida, Georgia, Illinois, Massachusetts, Minnesota, New Jersey, New York, North Carolina, Texas or Washington state.

Or must be a resident of one of the above states and enrolled in an online undergraduate or certificate-level CFP Board Registered Program at the time the award is issued;

If not enrolled at the time of applying, scholarship awardees will have up to 3 months to enroll or forfeit the award;
Must provide documentation of program enrollment and costs prior to receiving the award;
Must have a demonstrated financial need OR be from an underrepresented population within the financial planning profession in terms of gender, race, ethnicity, disability, or sexual orientation, as explained in an essay to be submitted during the application process;
Must demonstrate commitment to the financial planning profession, as explained in an essay to be submitted during the application process; and
Must exhibit professionalism and the ability to enhance and maintain the profession's public image as demonstrated in an essay to be submitted during the application process.
Applicants who are selected to proceed to the final round of the application review process will be required to pass a background check conducted by CFP Board.
Submission Requirements
Please note that applications will only be accepted through the CFP webpage. Please do not attempt to submit application materials via email, mail, fax, or through the Mission Wealth webpage.
When submitting application essays and materials, please pay close attention to spelling and grammar, as that will be factored into the grading process.
Award Process
Scholarship awards will be disbursed in two equal installments. To receive the first installment, recipients must demonstrate proof of enrollment in an eligible undergraduate or certificate-level CFP Board Registered Program. If not currently enrolled in a program, recipients will have up to 3 months to enroll after being notified of the award. The second installment will be awarded either upon completing the program (if the awardee has already started coursework) or when the awardee is half-way through the program (if the awardee has not yet started coursework).
Application Deadline
The application window will be open from September 12 until October 15, 2023.
Scholarship applicants will be notified of the award decision via email in November 2023. If you have a question about the status of your application, please contact us at scholarships@cfpboard.org.
Financial Guidance For Your Life Journey
Talk with a financial planner about your next steps.
Guidance For Your Full Financial Journey
Through our comprehensive platform and expertise, Mission Wealth can guide you through all of life's events, including retirement, investment planning, family planning, and more. You will face many financial decisions. Let us guide you through your options and create a plan.
Mission Wealth's vision is to provide caring advice that empowers families to achieve their life dreams. Our founders were pioneers in the industry when they embraced the client-first principles of objective advice, comprehensive financial planning, coordination with other professional advisors, and proactive service. We are fiduciaries, and our holistic planning process provides clarity and confidence. For more information on Mission Wealth, please visit missionwealth.com.
To meet with a Mission Wealth financial advisor, contact us today at (805) 882-2360.
00543039 09/23