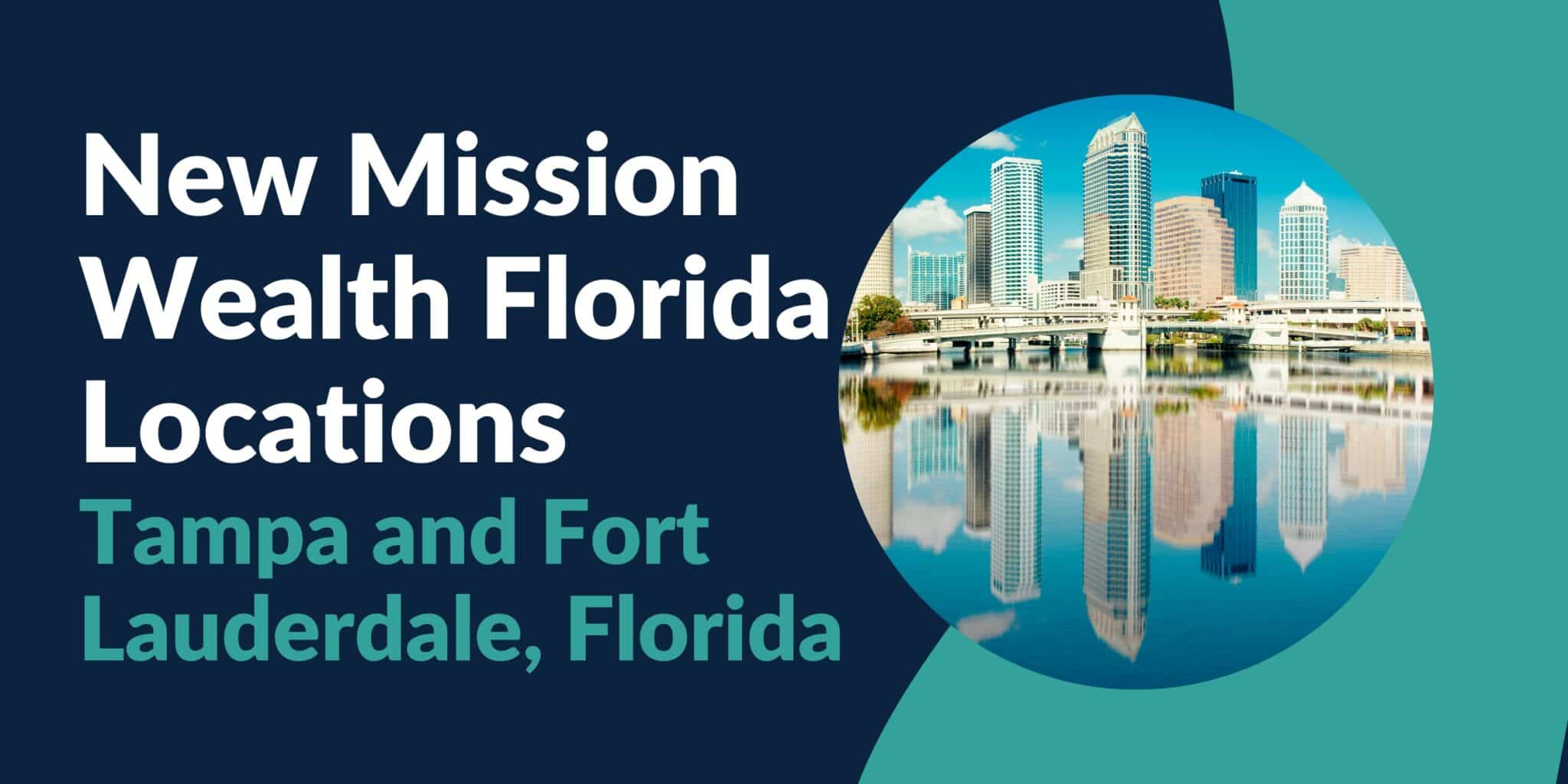 The establishment of our Florida footprint enables our advisors to now serve clients from 24 convenient locations across the United States.
Mission Wealth Growth Continues in Q3 2022
Mission Wealth is pleased to announce that we have expanded our operations to include two new offices in Tampa and Fort Lauderdale, Florida. The establishment of our Florida footprint enables our advisors to now serve clients from 24 convenient locations across the United States, continuing our expansion efforts in 2022 and beyond.
The new Fort Lauderdale office location is less than a mile from Fort Lauderdale Beach and central to the area's well known shopping center, high-fashion retailers and top-class restaurants. Located off of East Sunrise Blvd., we're minutes away from Highway 1 and I-95.
Our Tampa office location is on the architectural 2nd floor of a six floor building in Westshore. We're conveniently located five minutes from Tampa International and next door to fine dining and a brand new shopping mall.
Read the full press release here.
Local Florida Financial Advisors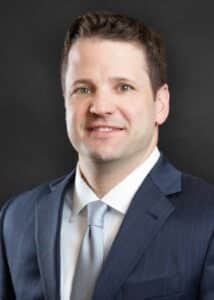 "Mission Wealth is thrilled about the opening of our new offices in Florida, and working alongside families in and around this diverse and growing region. I am excited and honored to help establish Mission Wealth's footprint in the Florida market. I am looking forward to forming many new relationships and building something special down here in the great state of Florida" said Jesse Pantano our local Fort Lauderdale and Miami, FL Client Advisor.
Jesse has over 19 years of experience in the financial services industry. In 2022, he joined Mission Wealth because of the company's commitment to providing clients with financial planning and investment advice, while maintaining a high ethical standard. Jesse has earned the CFP® designation and is a CFA® charter holder.
As a Client Advisor, Jesse delivers customized investment management, financial planning, asset protection, and tax strategy solutions to business owners, professionals, and retirees.
How Mission Wealth Can Help
For over 20 years, Mission Wealth has offered holistic wealth management to high net worth families across the United States. As a trusted partner, we keep a close watch over your financial landscape to bring you peace of mind. At Mission Wealth, we offer solutions to help you through complex stages of your financial journey. As your trusted advisor, we help you determine where you want to go and the best way to get there.
If you are looking for more information about Mission Wealth's financial planning or wealth management services, please reach out to our experienced team of advisors.
We are dedicated to providing caring advice that empowers people to pursue and achieve their personal and financial dreams.
MISSION WEALTH IS A REGISTERED INVESTMENT ADVISER. THIS DOCUMENT IS SOLELY FOR INFORMATIONAL PURPOSES, NO INVESTMENTS ARE RECOMMENDED. ADVISORY SERVICES ARE ONLY OFFERED TO CLIENTS OR PROSPECTIVE CLIENTS WHERE MISSION WEALTH AND ITS REPRESENTATIVES ARE PROPERLY LICENSED OR EXEMPT FROM LICENSURE. NO ADVICE MAY BE RENDERED BY MISSION WEALTH UNLESS A CLIENT SERVICE AGREEMENT IS IN PLACE.
00460364 08/22